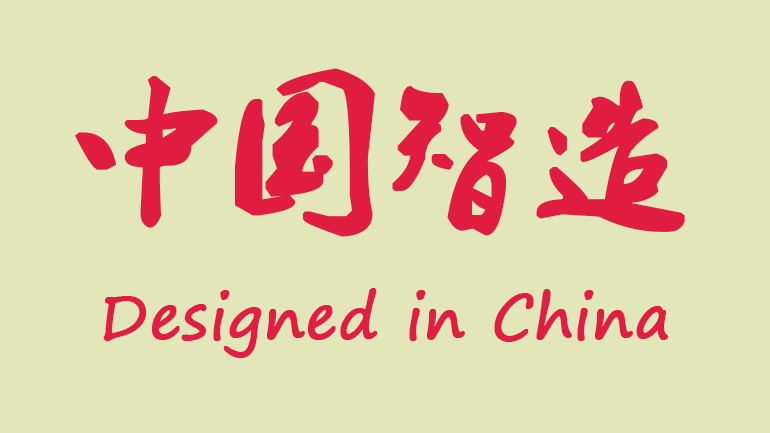 As a result of an economic downturn, slowing down of the mining machinery industry has been a fact.
经济下滑,矿山机械行业增速放缓已成为不争的事实。
Sluggish market demand
市场需求不旺
Wang Jisheng, deputy director of Mining Machinery Branch of China Heavy Machinery Industry Association, said, "The number of orders of some key enterprises has started to decline since mid-2011, and this situation hasn't improved significantly so far." By the end of 2012, the number of orders of the mining machinery had declined by 16% . There hasn't been a sign of recovery till this year. We estimated the orders will drop further in the second half of the year.
中国重机协会矿山机械分会常务副理事长王继生指出,自2011年中期开始,部分骨干企业订货开始出现下降,这种情况至今仍未出现明显好转。到2012年底,矿山机械累计订货增幅下降16%,到今年上半年,仍然没有出现企稳迹象,预计下半年还有继续下滑的可能。
Wang continues, "Insufficient market demand is the key factor to the slowing down." Affected by the slower economic growth of China and the shrinking global market demand, many enterprises face the problem of insufficient orders and surplus production capability.
王继生说,"市场需求不足是导致行业下滑的首要因素"。矿山机械产品与国家固定资产投资关系密切,受国内经济增速持续放缓,固定资产投资规模紧缩以及国际市场需求萎缩的持续影响,行业市场空间缩小,很多企业出现了订货不足、生产能力放空等问题,令全行业生产经营状况陷入窘境,市场上价格战愈演愈烈也是在所难免。
Besides, the enterprises have been overburdened by the rising labor costs, the declining product prices, and the benefit decline. All these problems make these enterprises suffer more in recent times. In addition, the industry has been haunted with talent and creativity shortage. The small and medium-sized enterprises are especially weak in R&D strength and short of talents and highly-skilled blue-collar workers, which have been the two "bottlenecks" for their further development.
经济下行已经让企业不堪重负,再加上受人工成本上涨、产品价格下降、效益显著下滑等诸多因素的影响,企业的资金链受到严重考验,这无疑又让本来经营就有困难的企业雪上加霜。另外,人才短缺本来就是困扰行业发展由来已久的问题,在当前形势下,这个问题尤为突出。特别是中小企业,研发力量薄弱,缺少领军人才和高技能蓝领,已成为制约企业发展的"双瓶颈"。
Two totally different situations have emerged in the mining machinery industry: some small and medium-sized enterprises producing the "FAQ" (Fair Average Quality) products are now more problematic, while the orders for superior quality products by the leading enterprises can still meet the production demand.
如今的矿山机械企业已经出现了"冰火两重天"的局面:生产"大路货"产品的部分中小企业处境困难,但是优势企业、优势产品的订货仍可基本满足生产需要。
Restructuring badly needed
转型迫在眉睫
This problem has been an inevitable barrier for the Chinese mining machinery industry.
如何破解这道难题,已经成为我国矿山机械行业绕不开的一道槛儿。
In recent years, China has become the proverbial " world factory" with its rich natural resources and abundant cheap labor force. As a latecomer in the manufacture industry, the Chinese mining machinery industry has been selling its products at a low price to Vietnam, Iran, Africa and other developing countries and regions. However, the advantage of a low price has faded away in recent years.
近些年来,凭借丰富的自然资源以及充足的廉价劳动力,中国已成为名副其实的"世界工厂"。作为制造业中的后起之秀,中国矿山机械行业一直以来都在依靠低廉的价格向越南、伊朗、非洲等发展中国家和地区输送着自己的产品。但是,近年来,中国矿山机械的低价优势正在逐步消失。
According to analysis, in recent years, the active labor force in China had shrunk and many Chinese cities face the shortage in labor force. Also the workers' wages keep rising, which is inevitably leading to an increase of manufacture costs and product prices – in the past 30 years, resource shortage had become more and more prominent. The costs for the Chinese mining machinery manufacturers to acquire natural resources had become higher and higher.
业内人士分析,近年来,我国适龄的劳动人口越来越少,多地工厂出现用工荒,工人薪资一涨再涨,导致制造成本的上扬,这势必会造成产品价格的提升;在过去的30多年间,资源短缺的问题越来越突出,我国矿山机械制造商获得自然资源的成本也越来越高。
Most importantly, Chinese enterprises that insist on independent innovation can be picked off by one hand. Most domestic manufacturers prefer the price wars. They rack their brains about every production link that can reduce the cost; with the under-developed technology, they resort to a cheap and even undesirable material or to reducing the production costs, which also lowers the product quality.
最为关键的一点,能够坚持自主创新的中国企业屈指可数。国内制造商历来都比较热衷于打价格战,各厂家都在挖空心思从每一个可以降低成本的制造环节上下功夫,在技术水平有限的情况下,制造商开始寻求廉价甚至不合格的材料或工艺,借以降低生产成本,这就导致产品质量一降再降。