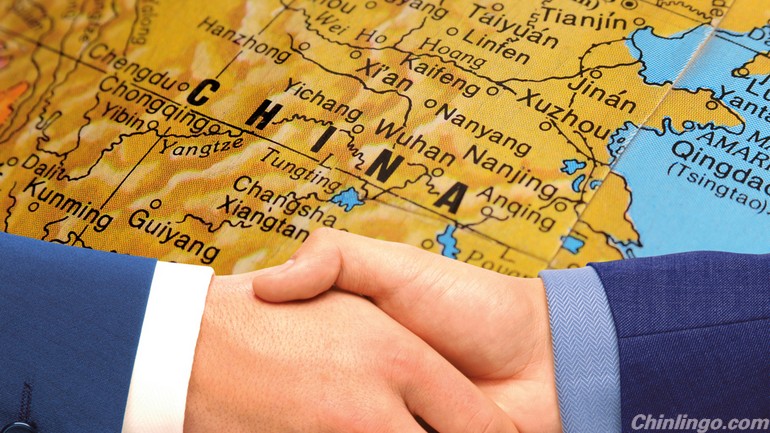 When Chinese and foreign companies blindly enter overseas markets with domestic experience only, they are most likely doomed to fail. When entering a different environment, things have to be handled in a flexible way, and previous experience becomes irrelevant.
当中国和外国企业盲目将国内市场经验推及国外市场时,都会导致失败。因为当进入一个不同环境时,你必须灵活处理,并假设你此前的部分经验是无关紧要的。
Here are some key points:
我认为其须更加注重以下几点:
The choice of the market
市场的选择
Many Chinese companies try to enter the U.S. and EU markets, but these markets are already highly saturated and extremely competitive for most of the products Chinese are offering.
很多中国企业尝试打入美国和欧盟市场,但大部分产品都已在这些市场高度饱和并极具竞争力了。
However, there are still lots of regions where economies grow fast and are more open to foreign companies. These regions include:
但还有很多地区,其经济发展更快,而且更欢迎外国企业进驻。这些地区包括:
CIS countries
独联体国家
Russia, Belarus, Ukraine, Kazakhstan, Turkmenistan etc.
俄罗斯、白俄罗斯、乌克兰、哈萨克斯坦、土库曼斯坦等。
The region has a complicated political situation and mostly is resource-oriented. The region is not suitable for tech development, and there is less competition for foreign companies wanting to jump in. Since most people in these regions can speak Russian , local companies reign supreme.
这些地区政治局势复杂,经济多为自然资源型,不是内部科技企业的最适宜发展环境,因此对国外企业来说竞争没那么激烈。而且,因为这些地区的人们基本可以用俄语自由交流,企业本地化就更容易。
African countries
非洲国家
South Africa, Kenya, Ghana etc.
南非、肯尼亚、加纳等。
These regions and CIS countries share common features – they both have fewer languages being commonly spoken and faster potential growth rates of consumption.
这些地区和独联体国家原因相同,拥有更少的语言,还有更快的消费潜力增长率。
India
印度
India, world's second most populous country is highly perceptive of new trends and has a fast economic growth.
对新事物有高度洞察力,是世界人口第二多的国家,经济增长快。
Asia pacific countries
亚太平洋国家
Vietnam, Indonesia, Philippines, etc.
越南、印度尼西亚、菲律宾等。
Culture and geography in these regions is similar to China's, with large populations, and a great potential for an expanding consumption .
文化和地域上和中国相近,人口众多,消费潜力巨大。
South American countries
南美国家
Chile, Brazil, Uruguay, Peru, etc.
智利、巴西、乌拉圭、秘鲁等。
Stable growth, good incomes
稳定的发展,较好的收入水平。
Some of these developing markets may not have much money available now, but the situation can and will change. In the coming years they might become a strategic base for further Chinese expansion.
其中某些发展中市场可能没有太多资金可利用,但局势可以而且将会改变,这些地区将来还会成为进一步扩张的战略基地。
Market expansion strategy
市场扩张战略
When a Chinese company enters the international market, they act like they have a long history, but in fact they don't. They take a traditional expansion strategy instead of the modern integrated marketing strategy. This traditional expansion strategy might work for some products with unique competitive advantages, but if the products are just slightly better than the existing products in the market, it is indeed difficult to surpass experienced competitors.
当中国企业走向国际市场时,总表现其历史悠久,但事实并非如此。他们未采用现代整合市场手段,却采用传统扩张策略。传统扩张策略可能对具备独特竞争优势的一些产品有效,但假如产品只是略优于市场现有产品,就会难以超越那些更有经验的竞争对手。
Find out the main issues and do a self-evaluation before entering a market
打入市场前,要找准关键问题,自我剖析
Are the chosen target customers similar to Chinese customers?
所选市场的目标消费者是否和中国消费者一样?
Who are my competitors?
谁是我的竞争对手?
What is my unique advantage? What makes me stand out?
让我从竞争中脱颖而出的独特竞争优势是什么?
Which potential users can I already take over by offering better services?
竞争中我已经拥有了哪些潜在消费群?
Why is it a good period to make other brand users into users of my products instead?
为什么目前是将消费者转化成我产品的使用者的好时机?
If the competition is hard to avoid, then is the growing number of potential users enough to meet my needs?
如果竞争是难以避免的,那么潜在消费群增长数量足够满足我的需求吗?
Don't imitate the competitors
别效仿对手
The competitive advantage is achieved by standing out, not by copying other peoples products or services.
竞争优势是凭杰出,而不是靠植入获得的。
To compete, you must be different instead of being slightly better. If you do not realize this, you don't have any advantage in this market. Maybe it is not a suitable market for your brand.
要竞争,你就不能只是略胜一筹,你必须与众不同。如果意识到你在这个市场没有优势,那可能意味着这就不是属于你的市场。
A western company can rarely compete with Chinese ones in terms of price – Chinese companies will win international consumers by lower prices and better efficacy. However, they are doomed to fail if they try to imitate their international competitors.
若论及价格,就少有西方企业能和中国企业竞争。另一方面,如果中国企业想要赢得国际消费者,只能靠更低的价格和更好的产品功效。光靠模仿国际竞争对手是注定是要失败的。
Marketing channels
营销渠道
If your brand is entering the market for the first time you need to be as close to your customers as possible. That is why social networks are a good place to start.
若你的品牌首次亮相市场,你需要尽可能贴近你的消费者。这也是为什么社交网络是最好的起点。
Many people have asked me which marketing channels are the best, in different situations. My answer is: the one you are the most familiar with. Superficial attention to the customers or marketing strategies without research is never a good thing for a startup.
曾经很多人问我,在不同情况下运用的话,哪种营销渠道最好。我的回答就是,你最熟悉的那个。太肤浅地关注,对于创业企业来说绝对不是件好事。
Customer feedback
消费者反馈处理
It's difficult to deal with customers' feedback in foreign market. Language and cultural differences need constant attention in this age of consumer-driven products, and it can be impossible to make a successful product without continuous optimizations based on users' data and what they provide.
当然,因为语言和文化差异,处理国外市场消费者反馈工作会比较困难,但在这个消费者驱动的产品时代,如果没有以消费者数据及其提供的基于实时消费者反馈的持续优选法,想要打造一个成功的产品是不可能的。
Work with KOLs (key opinion leaders)
关键意见领袖
Instead of using big banner ads on websites with a huge number of visits for your first venture, it's more reliable to spend time defining who your product's real KOLs are. They do not only cooperate more willingly, but also provide you with priceless feedback about your newly entered market. Moreover, journalists often browse these influential KOLs' blogs to get the latest news.
相比选择网站上受众广泛的大横幅广告将你的第一次创业冒险广告天下,还是去花多点时间,定位你产品真正的意见领袖是谁比较靠谱。因为他们不仅能更乐意地配合,还能针对你未知的市场,给你提供无价的反馈。而且,通常记者们也会常常刷这些有影响力意见领袖们的博客,获取最新资讯。