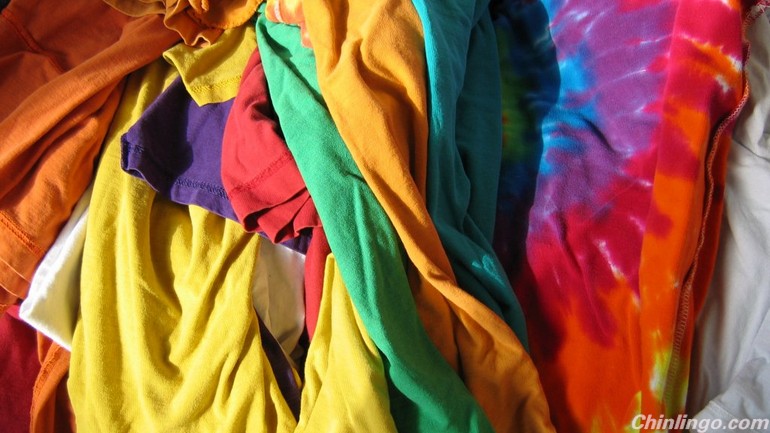 Among shoppers in the West, the notion persists (pdf) that "Made in China" indicates—to put it bluntly—junk. But the quality of Chinese-made clothes is rising fast.
坦白说,在西方人眼中,"中国制造"就意味着便宜无好货的观念依然根深蒂固。但中国制造的服装质量正迅速提高。
China's garment industry has been investing in manufacturing technology and training for decades now, and its workforce has collectively gotten better at stitching and assembling garments as China makes a growing share of the world's clothes.
如今,中国服装业对生产技术和培训的投资已长达数十年之久,而且随着中国在全球服装制造业中所占份额与日俱增,相关从业人员的制衣技术高人一等。
There are still dim, claustrophobic sweatshops—too many, sadly. But China is also home to a highly skilled, highly specialized garment industry, one that supply chain managers of global mass-market clothing brands, and even some high-end labels, regard as offering the best mix of price, speed, and—yes—quality.
中国仍有血汗工厂,但也有极具技术含量且高度专业化的服装产业,以及全球大众服装品牌甚至某些高端品牌的供应链经理人。他们被认为能提供有关价格、速度以及质量的最佳组合。
"If I was to make a basic men's jean, I'd make that in Pakistan," Edward Hertzman, co-owner of the trade publication Sourcing Journal, tells Quartz. "If I was going to make a fashion woman's garment, I would move to China because their skill set is better, their hand is better, their finishing is better, and they can handle that type of fashion."
"如果要生产普通的男士牛仔裤,我会到巴基斯坦。"行业出版物《采购期刊》的共同拥有者爱德华·赫兹曼说,"若生产时尚女装,我将前往中国。因为他们的整体技术更好,能得心应手地生产时装。"
The industry has become so specialized that entire cities in China may center on manufacturing particular types of clothing. For example there are factories all making children's clothing and there is a Sweater City .That intense focus allows factories to become extremely proficient.
中国的服装业已变得高度专业化,许多中国城镇可能只集中生产某种服装产品,如"世界童装之都""羊毛衫城"等。这种密集的产业布局使得当地工厂对业务极其精通。
Indeed, luxury fashion labels now routinely make things in China. Burberry, Armani, and Prada have all manufactured there. China also has its own burgeoning, home-grown luxury fashion industry, featuring Chinese designers who make their elaborate creations in their home country.
其实,如今奢侈品牌在中国生产已成惯例,博柏利、阿玛尼和普拉达均概莫能外。中国还拥有迅速成长的本土奢侈产业,由本国设计师在国内创作精美产品。
A "Made in China" label doesn't guarantee a good product, of course. It's a large country that's still developing.Hertzman tells Quartz that "sourcing executives have a higher expectation of the fashion and the value-added products coming out of China than other countries."
当然,"中国制造"并不能保证优秀的产品,中国毕竟仍是一个发展中大国。但赫兹曼表示,一般而言"与其他国家相比,采购经理们对来自中国的时装和高附加值产品有着更高的期望"。
The proof, according to Josh Green, CEO of Panjiva, a site that connects sourcing professionals with suppliers, is that despite the rising wages and costs of doing business in China, companies have not walked away. "[China is] viewed by people who make buying decisions as unique and hard to replicate elsewhere," he says. "If anything, China has developed such advanced capabilities, it's making it hard for other countries to compete."
在全球采购业平台"磐聚网"创始人乔希·格林看来,证据就是尽管中国的工资和经营成本都在上升,但许多公司并未离开。"决策者认为 (中国)独特且难以被其他地方复制。"他说,"总之,中国已发展出如此先进的实力,其他国家很难与之竞争。"