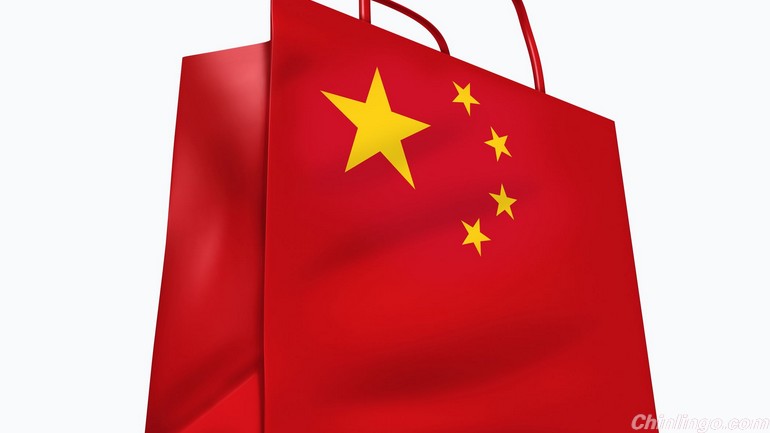 The 2016 presidential-campaign season will bring all sorts of familiar proposals to create jobs in the U.S., but candidates who really understand today's global economy should highlight a more surprising possible engine of new employment for Americans: China.
2016年总统选举季将带来有关在美国创造就业的各种熟悉的建议。但是,真正理解当今全球经济的候选人应当突出可能推动美国人就业的一个令人意外的来源:中国。
China's middle class continues to grow, reaching an estimated 630 million people by 2022. Those consumers want better health care, world-class education and a cleaner environment. China itself will eventually be able to provide those services, but meanwhile, the Internet makes it possible for China to create and sustain American jobs.
中国的中产阶层继续增长,预计将在2022年达到6.3亿。这些消费者想要更好的医疗服务、世界级的教育和更清洁的环境。互联网提供条件,使中国可以创造并维持美国的就业。
U.S. health-care professionals could provide China with a range of services. China had just one general practitioner for every 10,000 people in 2013, according to state media, and many Chinese are dissatisfied with the quality of the care. "The U.S. has a strong brand," said Feng Xue, executive president of Tianjin Telemedicine Association.
专业的美国医疗人员可以为中国提供一系列服务。据报道,2013年中国每1万人只有一名全科医师,很多中国人都对医疗服务的质量不满。天津市国际远程医疗技术协会会长冯雪说:"美国在这方面声誉很高。"
Chinese patients are already seeking second opinions from overseas medical experts. In 1999, Chinese doctors told Beijing resident Cai Qiang that he might have liver cancer. He went to Australia for a second opinion and learned that he was just overweight—an experience that inspired him to start a consulting company called St. Lucia over a decade later.
中国患者已经开始寻求海外医疗专家的意见。2001年,中国医生告诉北京居民蔡强,他可能得了肝癌。他去澳大利亚征求第二次意见,得知自己完全健康——这样的经历促使他10多年后创办盛诺一家咨询公司。
Today, St. Lucia helps Chinese patients and their doctors send CT scans and MRIs to U.S. medical centers such as Johns Hopkins Hospital and Cleveland Clinic; the American doctors then respond with their advice on a secure web portal. St. Lucia also helps to coordinate medical tourism for treatment in the U.S.
今天,盛诺一家帮助中国患者和医生把CT和核磁共振图片传到约翰斯·霍普金斯医疗中心和克利夫兰医院这类医疗机构,美国医生就其给出意见。盛诺一家还帮助协调组织前往美国治病的医疗旅游。
Many Chinese also want American education, and online education is also an attractive option.
很多中国人还希望得到美国式教育,网上教育也是一种有吸引力的选择。
Coursera, a U.S.-based online education site, has more than one million registered users in China, says the company. The content is free, but learners can pay for a verified certificate proving that they completed the course and achieved competency. Coursera expects the number of Chinese who pay for the certificates to grow substantially in the years ahead. The firm iResearch estimates that China's online education market will reach almost $20 billion this year.
设在美国的在线教育网站课程世纪公司称,该公司在中国有超过100万注册用户。网站上的很多内容免费,但学习者获得证书需要付费,以证明自己完成课程并获得相应资格。艾瑞咨询集团估计,中国的在线教育市场今年将达到近200亿美元。
Americans also could provide online vocational training through video. Evan Guo, CEO of Zhaopin, a Chinese website for job seekers and employers, says that former auto workers, for instance, could make money by teaching skills online. Mr. Guo explains, "People in Detroit are not aware that the automotive industry in China is booming, and that their outdated skills could be very useful in China."
美国人也可以通过视频提供在线职业培训。智联招聘的首席执行官郭盛举例说,曾当过汽车修理工的人可以通过在线教授技术赚钱。他解释说:"底特律的人没有意识到,中国的汽车业正在繁荣发展,他们过时的技术可能在中国非常有用。"
Mr. Guo adds that, for a fee, people in the U.S. could also share practical knowledge on subjects like marketing, sales, information technology and accounting, which are in strong demand in China.
郭还说,美国人可以通过收费分享市场营销、销售、信息技术和会计等方面的知识,这些东西在中国需求量很大。
With its burgeoning elderly population, China could also create revenue for the U.S. senior-care industry. U.S. doctors, nurses and caregivers could provide online training to their Chinese counterparts. "Given that China is estimated to need over 6 million caregivers by 2020 just to address an aging issue that will not reach its peak until 2050, American service providers and training companies could easily supplement China's shortcomings," says Benjamin Shobert, managing director of Rubicon Strategy Group.
中国老龄人口迅速增加,因此可以为美国养老业创造收入。美国的医护人员可以向中国的医护人员提供在线培训。鲁比肯战略分析集团的执行总裁本杰明·肖伯特说:"到2020年,中国仅应对老龄化问题就需要大约600多万护理人员,而这个问题要到2050年才达到顶峰,因此,美国的服务提供者和培训公司很容易填补中国的不足。"
China will catch up in these service areas one day, but for now, the Internet can create opportunities for the U.S. workforce while helping China to address its own staggering demand. And much of it can be done without the need for any American to set foot on an airplane.
中国有朝一日将在这些服务领域赶上来。但眼下,互联网可以为美国劳动大军创造机会,同时帮助中国应对自身的惊人需求。而且这在很大程度上不需要任何一个美国人登上飞机。