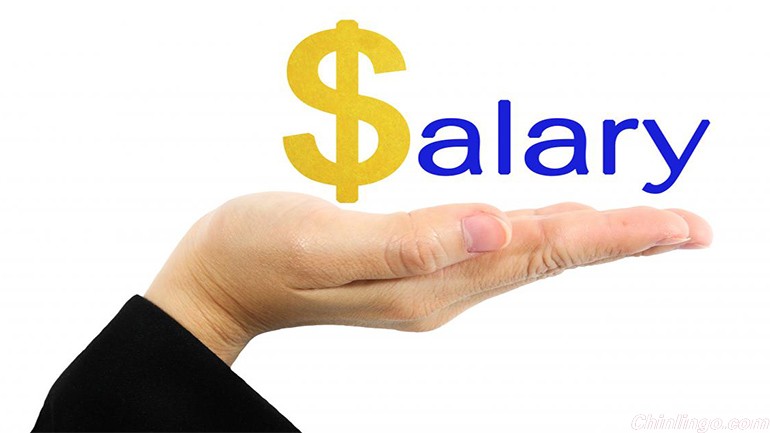 Compensation in China can now be on par with that in the Valley, at least on a before-tax cash basis.
中国的薪酬水平现在可以与硅谷相媲美——至少从税前现金收入来看是如此。
For data, I looked to Norman Chang and his excellent team at headhunting firm PCI Executive Search China, and here is what they came up with. In an effort to use the most complete dataset available and to compare like with like as much as possible, Chang restricted his search to technology companies with more than 1000 employees, which are mostly based in first-tier cities such as Beijing, Shanghai and Shenzhen, and only takes into account before-tax cash compensation, as non-cash benefits vary widely. Also, in order to capture purely technical positions, only candidates with graduate degrees in engineering related disciplines are included. Here, "China" refers to locally owned firms as opposed to MNCs, or foreign multinational corporations with local Chinese operations.
关于数据,我求助于普群企管顾问公司北京代表处的顾问张劭谦及其优秀团队,以下是他们提供的数据。为了采用可以获得的最完整的数据集,并且尽可能具备可比性,张劭谦将搜索范围限制在员工人数在千人以上的科技公司,其中大多设在北京、上海和深圳等一线城市,并且只考虑税前现金薪酬,因为非现金福利的差别很大。而且,为了体现纯技术性职位,只有拥有工程相关学科研究生学位的合适人选被包括在内。在这里,"中国"指中国本土公司,而不是跨国公司——即在中国境内经营的外资跨国公司。
The data surprised me – while for junior engineers China looks to be about on average a little more than half as expensive on a cash basis as Silicon Valley, that difference vanishes at the director level (typically a dozen years of experience or more) and above. At the junior level, I did a quick search on one of the most popular Chinese websites for Internet jobs, Lagou, just to confirm. Sure enough, a junior Python engineer in Beijing (with just 1-3 years experience) can expect to make at least 15K RMB ($2400 USD), or around $30K in annualized base salary and up to 35K RMB ($5600 USD) or $68K, for a large, well-funded company (such as Meituan). This is not including stock options, additional cash or non-cash bonuses, or other benefits.
这些数据让我感到意外——虽然对于初级工程师而言,中国的平均现金薪酬看起来好像仅略高于硅谷薪酬的一半,但在总监(通常至少拥有十几年的经验)及以上级别,这种差异就消失了。对于初级级别,我在拉勾网上进行了一番快速搜索,只是为了对此加以证实。果然,北京的Python初级工程师(只有1到3年的经验)可以预期挣到至少1.5万元(合2,400美元)的月薪,或大约3万美元的基本年薪,而对于一家资金雄厚的大型公司(比如美团)而言,Python初级工程师最多可挣到3.5万元(合5,600美元)的月薪,或6.8万美元的基本年薪。这还不包括股票期权、额外的现金或非现金津贴或者其他福利。
In addition, it is important to note that many local Chinese companies provide other allowances as an incentive. Even for mid-level management, packages often include tax deductions for specified housing, food and transportation expenses, and the total can be as high as 30-35% of total cash income.
此外,重要的是要注意到,许多中国本土公司还提供其他津贴,以此作为一种奖励。即使对于中层管理人员而言,薪酬待遇通常还包括特定的食宿和交通费用的所得税抵扣,其总额最高可达员工总现金收入的30-35%。
As a tech investor, I am heartened by the rising wages of developer talent in China, which means that there is real demand from fast-growing tech startups, and which also means that more and more talented young people are going to seriously consider a career in STEM. All that's certain is this – whether in the US or China, it is a great time to be a computer programmer.
作为一名科技企业的投资者,我对中国科技开发人才的工资不断上涨感到鼓舞,这意味着快速增长的科技初创公司对人才存在真正的需求,这也意味着越来越多有才华的年轻人将会认真考虑在STEM领域就业。唯一确定无疑的是,无论是在美国还是在中国,电脑程序员现在都是风光无限。