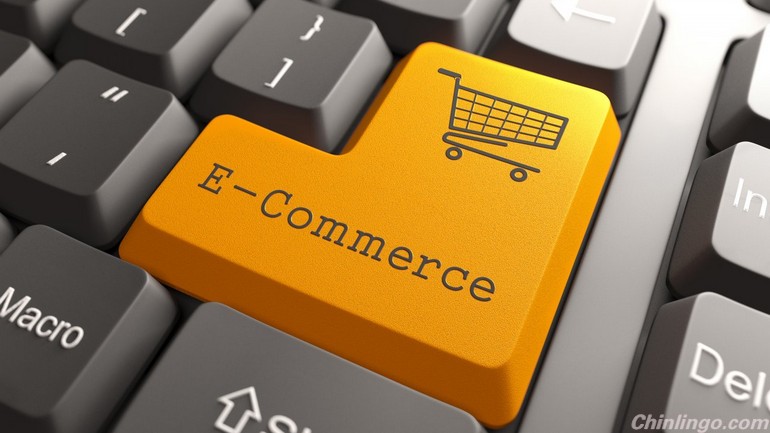 Tmall HK was put into service in Feb, 2014; Amazon started its overseas online shopping platform in Nov, 2014; NTES unveiled Kaola.com in Jan, 2015…. Nowadays, cross-border e-commerce service market has become a new potential field for enterprises to compete for. But is there any connection between cross-border e-commerce and "Internet+"? Where is cross-border e-commerce heading?
2014年2月,"天猫国际"正式上线;2014年11月,亚马逊推出"海外购";2015年1月,网易"考拉海购"上线……如今,跨境电商服务市场正成为企业竞相抢滩的一片新蓝海,跨境电商与"互联网+"有何渊源?跨境电商又将何去何从?
"Internet+" is promoting the tendency of oversea shopping
"互联网+"推动海外购浪潮
With the nation's strategy of "Internet+", more and more mutually connected online areas are created, and internet governance policies in general are becoming more and more clear. Not a few insiders show that cross-border e-commerce is seeing a great opportunity for development in China.
在"互联网+"国家战略的带动下,中国保税区试点区域越来越多,政策总体越来越明朗,不少业内人士透露,跨境电商迎来了最好的发展机遇。
Recently the Ministry of Commerce released the Action Plans on "Internet+ and Circulation", which mentioned that China should promote the development of cross-border e-commerce and expand it into the overseas market.
近日,商务部研究制定了《"互联网+流通"行动计划》,提到要促进跨境电子商务发展,拓展海外市场。
Zhang Yaowen, Senior partner of AIS (Analysys International Solution), thinks overseas shopping business is a way for "Internet+" to promote the integration of global supply chains. It is not only a competition of products, but also a competition of general commercial ability – convergence services, logistics and resource integration.
易观商业解决方案公司高级合伙人张耀文认为,海外购业务是"互联网+"推动全球供应链整合的一种手段,它不仅仅表现为商品间的竞争,也是企业融合服务、物流、资源整合能力等综合实力的竞争。
"Cross-border e-commerce recreates the original import and export trade chain," Zeng Bibo, the founder and CEO of Ymatou said, "it improves the goods circulation efficiency and reduces circulation costs through shortening the lengthy industry chain in traditional trade, and the Chinese customers will ultimately benefit from it ."
"跨境电商是通过'互联网+'的方式重构原有的进出口贸易链条。"洋码头创始人兼CEO曾碧波表示,"通过将传统贸易中过长的产业链进行压缩,从而提高流通效率、降低流通成本,最终受益的还是中国的消费者。"
Cross-border e-commerce causes industry reform
跨境电商引发行业变革
According to the data from the Ministry of Commerce, the number of Chinese shoppers buying foreign brands is expected to be 35.6 million in 2018, with a yearly expenditure of about 1 trillion RMB.
商务部数据显示,中国内地的"海淘族"预计到2018年将增至3560万人,年消费额达到1万亿元人民币。
Facing this huge market, many cross-border e-commerce platforms are changing the patterns of doing business and creating advantages for themselves. Some of these platforms not only guarantee the quality of their products, but also cut the prices by at least 30% compared to traditional oversea trading.
面对巨大的市场,一些跨境电商平台纷纷改变模式,打造优势,有的平台不但确保商品货真价实,而且价格比传统海淘起码便宜30%。
Ge Daoyuan, CEO of Amazon China, said, "e-commerce in China is in a period of fast development, and the awareness of consumers is getting more and more mature. They know exactly what they want and pay more attention to the quality of their products. They want to know whether the shops get goods through regular channels and sources, and how they can guarantee the quality of their products."
"中国的电子商务行业正处于高速发展时期,消费者的观念也日益成熟。他们清楚自己所需,变得更加关注商品品质,并且渴望了解商家是否有正规渠道和来源获得商品,以及如何保证商品的质量等。"亚马逊中国总裁葛道远表示。
Zhang Lei, CEO of Kaola.com, believes the rise and development of cross-border e-commerce will deeply change people's ways of consumption.
网易考拉海购CEO张蕾则认为,跨境电商的兴起和发展,将极大改变人们的消费方式。
Expectations of new Internet infrastructure emerging from e-commerce
跨境电商对互联网建设的期许
Under the name of "Internet+", Chinese government is promoting the internet industry. A large number of traditional enterprises are transforming into internet businesses, creating many new online commercial activities.
在"互联网+"的背景下,政府层面加大了对互联网行业的推进力度,一大批传统企业向互联网转型,从而催生大量新的互联网业态。
Misconceptions about e-commerce appear because of the asymmetric information available in the traditional marketplace. There are many obstacles in physical space in the traditional retail business and distribution sectors, while the internet can just solve this by allowing customers to choose what they want instantly..
传统消费领域中,因信息不对称会导致行业出现壁垒、门槛和流通效率等问题,此外,传统零售业和分销存在很多物理空间上的瓶颈,而互联网的特性恰好克服了这一缺陷,使得消费者在产业链中自主权得以放大。
As for the the new types of Internet construction, Shan Ren, who holds a Masters in Economics and is now the chairman of Shan Ren Information Group, says the current online environment is quite mature., with new forms of commerce appearing and chalenging the entire idea of trading
在互联网建设的问题上,经济学硕士、单仁资讯集团董事长单仁表示,当前的互联网环境已较为成熟,跨境电商不管是在线上环境的购买人群、平台、工具等方面,还是在线下环境的入境管理、纳税、物流等领域,发展都是较为完善的。
"We have seen China is embracing e-commerce, which is not only an opportunity for any company but also a huge responsibility." Ge Daoyuan said, "we hope all sellers can make an effort to set up a formal market system, making Internet shopping the 'Online Silk Road'"
"我们深刻感觉到中国正在迎来跨境电商的黄金时代,这对于任何平台来说不仅是机遇,更是义务和责任。"葛道远表示,"希望所有的从业者一起努力,共同建立一个诚信、规范的市场体系,使跨境电商成为线上的'丝绸之路',让更多的消费者受益。"