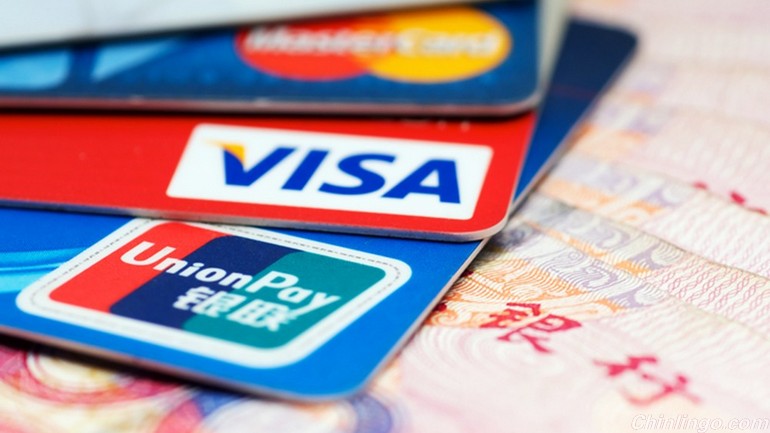 Global bank card operators including Visa and MasterCard can seek licences to clear domestic Chinese payments starting today, following a long-running effort to penetrate a market dominated by a state-backed incumbent.
从今天开始,包括Visa和万事达在内的全球银行卡运营商可以申请结算中国国内支付的许可。此前这些银行卡运营商为进入这个由政府背景实体主导的市场付出了长期努力。
The biggest share price gains for Visa and MasterCard over the past year have come in response to Chinese government policies that open the local payment card market to foreign players.
中国政府向外国银行卡运营商开放国内支付卡市场的政策出炉后,Visa和万事达的股价出现过去一年来最大幅度上涨。
In late October, China's cabinet announced it would allow foreign companies to access the market. The government followed up in April with rules that take effect on June 1.
去年10月下旬,中国国务院宣布将允许外国企业进入这一市场。在随后的今年4月,中国政府推出了定于6月1日生效的相关规定。
Previously, all renminbi payments had to be cleared through China UnionPay, a network created by the central bank and now owned by 85 mostly state-owned banks. But in 2012 the World Trade Organisation ruled China unfairly discriminated against foreign payment processors, handing a victory to the US, which brought the complaint.
在此之前,所有人民币支付都必须通过中国银联完成结算。中国银联是由中国央行建立的一个支付网络,目前归85家银行所有,其中多数是国有控股银行。不过,2012年,世界贸易组织裁定中国存在对外国支付处理商的不公正歧视,使提出申诉的美国胜诉。
Industry experts say foreign players will still struggle to win market share from UnionPay, which is used by 80 per cent of debit cards and accounted for 72 per cent of total transaction value in 2014, according to Datamonitor.
业内专家表示,外国竞争者仍将很难从中国银联手中争夺市场份额。根据Datamonitor的数据,中国银联是中国80%借记卡使用的支付方式,2014年其交易量占了交易总额的72%。
"Visa and MasterCard need to build up their local infrastructure. In the past they just operated as a sales office. They don't really have the physical presence," said James Chen, former China general manager for MasterCard and now greater China general manager at First Data Corp.
曾任万事达中国区总经理、目前是第一资讯大中华区总裁的陈启彰表示:"Visa和万事达需要打造它们在中国国内的基础设施。过去,它们只是以销售办公室的方式开展运营。它们并没有真正的地盘。"
Chinese banks do issue Visa, MasterCard and American Express credit cards — whose payments are processed through their foreign-currency networks — but few Chinese merchants accept them. Instead, Chinese cardholders use them mainly for foreign travel.
中国各银行确实发行Visa、万事达和美国运通的信用卡,它们的支付活动是通过这些银行的外汇网络完成的。不过,几乎没有中国商家会接受这些信用卡。相反,中国信用卡持有人主要是在出境旅游期间使用这类信用卡。
Before 2010, many banks issued dual-currency credit cards with both a UnionPay and a foreign logo. But these cards were largely halted after a dispute between Visa and UnionPay in 2010.
2010年以前,许多银行曾发行双货币信用卡,卡上同时带有中国银联和外国支付运营商的标识。不过,在2010年Visa和中国银联之间发生争端之后,这类信用卡基本上已停发。
Central bank data shows that banks had issued 4.9bn debit and credit cards in the country by the end of 2014, with retail payments totalling Rmb42tn ($6.8tn), a third higher than in 2013.
央行数据显示,截至2014年底,中国各银行已在中国发放49亿张借记卡和信用卡,零售支付总额达42万亿元人民币(合6.8万亿美元),比2013年高三分之一。
"Realistically, Visa and MasterCard are not going to be the dominant card networks in China in the near future," said Tristan Hugo-Webb, associate director of global payments at Mercator Advisory.
墨卡托咨询全球支付副总监特里斯坦•雨果-韦布表示:"现实一点说,Visa和万事达在短期内不会成为中国占主导地位的信用卡网络。"