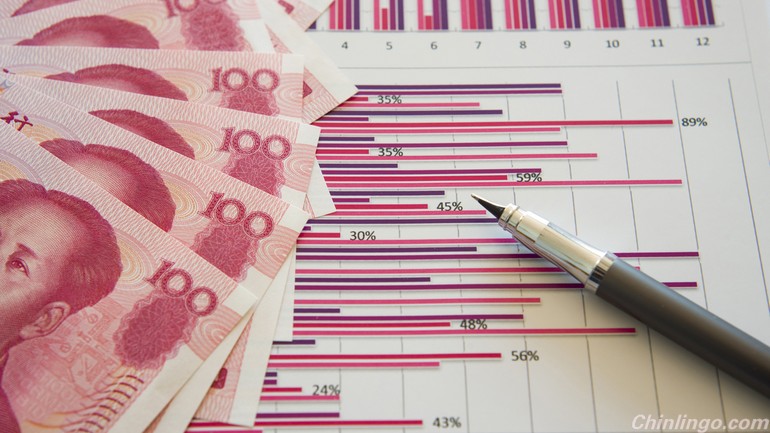 South Korea, which sends around a quarter of its exports to China, is one of the few countries in the world to run a trade surplus with the Asian giant.
韩国出口的贸易有四分之一在中国,它是全球与这个亚洲巨人保持保持贸易顺差为数不多的国家之一。
South Korea gets components and resources from China and sends back semiconductors, machinery, cars, ships, mobile phones and television sets. In March, South Korea enjoyed an $8.4 billion trade surplus. Last year, trade between the two countries added up to $290 billion.
韩国从中国进口零部件和资源,向中国输出半导体、机械、汽车、轮船、手机及电视机。今年三月,韩国赢得了84亿美元的贸易顺差。去年,两国之间的贸易总额达到2900亿美元。
Both countries want more of this trade to be done in yuan, which would make trade cheaper by avoiding the need to convert funds into US dollars or euros before completing trades.
两国都希望整个交易过程以人民币展开,这样可以避免在交易过程中将资金转化为美元或欧元,从而降低交易成本。
Earlier this year, South Korea became one of the newest offshore yuan trading centers.
年初,韩国成为一个新的离岸人民币交易中心。
South Korea is not alone in pushing to do more business based on the Chinese currency, particularly in Asia where the Chinese mainland is the largest trading partner of many countries in the region. In fact, rare is the country in the region that is not working hard to take a larger chunk of yuan-denominated business.
韩国并不是唯一推动展开人民币贸易的国家,尤其在亚洲,中国大陆是这一区域最大的贸易伙伴。事实上,这一区域很少有国家不支持展开范围更大的人民币贸易。
The yuan's momentum will get a fillip if the International Monetary Fund includes the currency in its Special Drawing Rights basket in October.
如果今年十月份国际货币基金组织赋予人民币特别提款权,将进一步刺激人民币的发展势头。
This would make the yuan one of just five global currencies included in this elite pool of global reserve currencies. At the moment, the SDR includes the US dollar, the euro, the British pound and the Japanese yen.
这将使人民币纳入全球五种精英储备货币的的范畴。目前,具有特别提款权的世界货币有:美元、欧元、英镑和日元。
There are more than 60 central banks around the world that invest in the yuan, and China has currency swap agreements with 30 countries. As of April, currency swap deals had added up to 3.14 billion yuan ($500 million).
世界共有60多家中央银行投资人民币,中国已与30多个国家达成货币互换协议。今年四月,货币互换交易总额达到31.4亿元(5亿美元)。
In Asia and surrounding regions, the Chinese mainland has agreements with South Korea, Malaysia, Indonesia, Singapore, New Zealand, Uzbekistan, Mongolia, Kazakhstan, Russia, Thailand, Pakistan, Australia, Sri Lanka, Qatar and Nepal as well as the Hong Kong and Macao special administrative regions.
在亚洲及周边地区,中国已与韩国、马来西亚、印度尼西亚、新加坡、乌兹别克斯坦、蒙古、哈萨克斯坦、俄罗斯、泰国、巴基斯坦、澳大路亚、斯里卡兰、卡塔尔、尼泊尔及中国香港和澳门特别行政区达成协议。
Malaysia, Indonesia, Singapore and South Korea have emerged as key players in global yuan markets, complementing the strengths of Hong Kong, Macao and Taiwan, and acting as a springboard for a more overseas reception for the yuan.
马来西亚、印度尼西亚以及韩国作为全球人民币市场的主要参与者,与香港、澳门及台湾优势互补,成为人民币走向更多海外市场的跳板。
And as the dollar has appreciated against other international currencies, the yuan has remained steady and is now closer to being fairly valued than it has ever been.
随着美元相对于其它国际货币的升值,人民币币值保持稳定并比以往任何时候更接近足值状态。
For the time being, the overall dominance of the dollar in world trade is assured. The greenback is by far the most used reserve currency in the world, but the yuan has emerged as a well-priced alternative.
目前,美元无疑仍在世界贸易中占据全面主导作用。美元是目前为止世界上最常用的储备货币,但人民币已成为一个很好的货币选择。
A number of disparate factors suggest that the influence of the yuan is only likely to grow.
许多不同的现象表明:人民币的影响将有增无减。