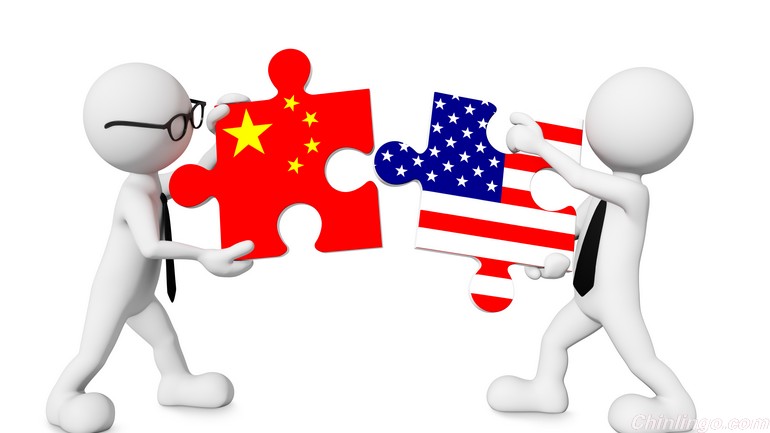 A new report described as the first of its kind has broken down how much Chinese money is flowing into America, where it's going and its economic impact.
一份新的报告详细描述流入美国的人民币数量、这些资金的走向以及其所带来的经济影响。这份报告被称为是有史以来头一份。
Chinese investors are already the biggest holders of U.S. government debt and are known for snapping up trophy assets like the Waldorf Astoria Hotel. The new analysis by the National Committee on U.S.-China Relations and Rhodium Group has found that Chinese companies and investors are putting money into everything from American copper plants and factories to real estate, across the country.
中国投资者成为美国政府最大的债权国,并以收购优质资产著称,如收购华尔道夫酒店。美中关系全国委员会和荣鼎集团协会的这份最新分析报告指出,中国企业投资者的投资涉及方方面面,从美国的铜加工设备、工厂到房地产等行业。
The biggest benefactors are districts in North Carolina, Illinois, New York, Virginia, and Texas.
最为受益的地区是北加利福尼亚州、伊利诺斯州、弗吉尼亚和德克萨斯州。
Here are the numbers:
以下是相关数据:
Between 2000 and 2014, Chinese firms spent almost $46 billion on acquisitions and new establishments across America, much of it in the past five years alone. By the end of last year there were 1,583 establishments by Chinese firms across the U.S., according to the report.
2000年到2014年间,中国企业斥资约460亿美元收购美国的企业,其中大量投资是在过去五年内进行的。据上述的报告,2014年年底,中国在美国投资了1583家企业。
Still, Chinese FDI is only at the initial stage that Japanese firms reached in the 1980s and is tipped for further growth. The U.S. could receive between $100 billion and $200 billion of investment by 2020, creating between 200,000 and 400,000 jobs, the report found.
与上世纪80年代日本的情况相比,中国对外直接投资目前还处于初级阶段,仍有进一步发展的空间。上述报告发现,截止到2020年,美国可获得约为1000亿美元到2000亿美元投资,会创造20万到40万就业岗位。
Chinese firms directly employ more than 80,000 workers across America, up from 15,000 five years previous and will likely quadruple that number over the next five years. Indirect employment is probably much greater and job creation through greenfield projects alone is nearing 10,000, the report estimates.
中国企业在全美直接雇佣8万多名美国员工,而五年前这个数量为1.5万,预计下一个五年将翻三翻。该报告估计,间接提供的岗位数量可能将更大。就新建项目这一领域而言就创造了将近一万个就业岗位。
Headlines on Chinese and U.S. relations are usually dominated by tensions over trade and security as China flexes its economic muscle on the world stage. Corporate takeovers in the U.S. by foreign companies can be controversial as locals fear losing their jobs. But the report found that Chinese investment is saving jobs by offering new financing to troubled buisnesses.
中国关系的大事通常是由贸易和安全引发紧张关系,同时中国开始在国际舞台上大秀经济肌肉。国外企业在美国进行企业收购引起了当地民众的极大争议,因为他们害怕失业。但上述报告发现,中国投资给原本陷入困境的企业提供了新资鑫,挽救了就业岗位。
One example: A $100 million copper plant located close to Thomasville, Alabama is said to have revived an area with one of the state's highest unemployment rates. Dragon Precise Copper Group employs more than 200 people with plans to hire 500 in total, the report said. And Fuyao Glass bought a shuttered General Motors plant outside Dayton, Ohio and pledged to create 1,500 jobs and invest hundreds of millions of dollars.
例如,临近阿拉巴马州的托马斯维尔的一家投资1亿美元的铜加工厂重振了就业活力,为失业率最高的一个地区提供了就业岗位。据报告,龙精密钢管集团共雇有200名员工,计划共招500名工人。福耀玻璃集团在俄亥俄州代顿收购了一家倒闭的通用汽车工厂,承诺要创造1500个就业岗位,并投资数亿美元资金。
"Fears that Chinese acquirers could systematically move acquired assets and related jobs back to China have not materialized," the report said. "Instead, new Chinese owners have, in most cases, sustained and expanded local employment after they acquired U.S. assets."
"有人害怕中国收购者会将收购资产和相关岗位有序地转到中国,但这一担心并未出现,"该报告说道。"相反,在大部分情况下,中国新东家在收购美国资产后继续并雇佣美国员工,并将扩大当地就业。"
Worries that Chinese companies will steal American intellectual property are also overdone, the report found.
该报告发现,有人担心中国企业将盗取美国的知识产权,这一说法也纯属无稽之谈。
"There is no evidence that Chinese investors are moving high value-added activities back to China. Instead, U.S. innovation clusters, strong protection of intellectual property rights, and the talent pool are major draws for Chinese companies, which now spend hundreds of millions of dollars every year on research and development activities in the U.S.
"无任何证据表明中国投资者会将高附加值业务转入中国。相反的是,美国创新集群产业、知识产权强力保护和人才库是吸引中国企业的主要方面。目前中国企业在美国每年的产品研发领域投资达数亿美元。"