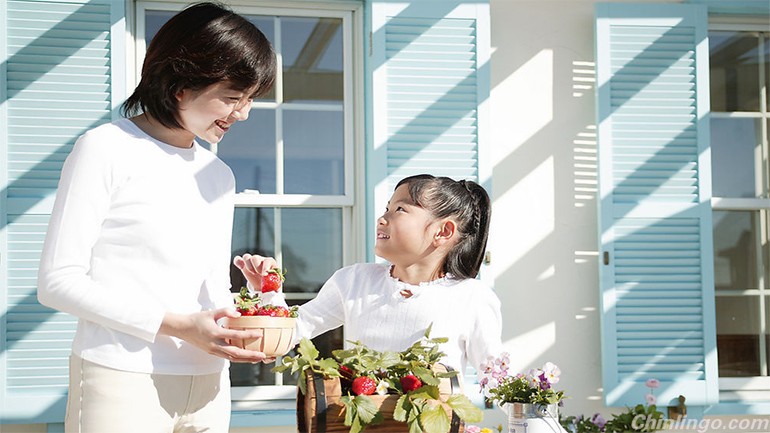 I have never met a single mother in China. Not one. Do they exist? Sure, but even in a country of 1.4 billion people, they are few and far between. And if you do happen to run into a single mother, it is more than likely that she lost her husband through a divorce or early death. Women choosing to keep their babies out-of-wedlock in China is almost unheard of.
我在中国从来没有遇到过单身妈妈。一个也没有。她们存在吗?当然,但即使在这个14亿人口的国家,她们的数量也微乎其微。如果你偶然碰上一位,她多半是离婚或丈夫早逝。选择非婚生子的女性在中国几乎闻所未闻。
"I spent a few weeks last winter taking care of a friend who had an abortion," an acquaintance of mine related to me during my recent trip to western China. "She had a boyfriend in University who got her pregnant and she really had no choice but to get rid of it."
"我去年冬天花了几个月照顾一个流产的朋友,"最近在去中国西部旅行中结识的一位友人告诉我:"她大学里的男友让她怀了孕,她别无选择,只有打掉。"
"Did anyone suggest to her that she keep the baby and at least give it up for adoption?" I asked.
"没有人建议她留下孩子,或者至少放弃抚养权让给别人收养么?"我问。
"Of course not," came the reply. "Having a baby without a husband could have ruined her chance to graduate from university and have a successful career." According to my friend, the boyfriend had no intention of marrying the girl as the relationship was not that serious.
"当然没有"她答道:"非婚生子会毁掉她大学毕业和事业成功的机会。"如我朋友所说,那位男友并无结婚的打算,只是玩玩而已。
Unlike in America, where organizations like Planned Parenthood are supposed to present other options to mothers who are contemplating an abortion, there is no such counsel given in China. If a woman is single and pregnant in China, there is only one option; the baby must go.
在美国则不同,"计划的生育"等组织被认为给打算堕胎的母亲们提供了其他选择,但在中国却无类似建议可给。如果一个单身的中国女子怀孕了,只有唯一选择:打掉孩子。
Not that keeping a baby out-of-wedlock in China would be easy. Most university students in China are completely dependent on their parents for financial support and choosing to have a baby would place an extra burden on them. Just as my friend suggested, for many young women, choosing to have a baby could very well mean the end of their higher education.
在中国,抚养非婚生子也并非易事。大多数中国大学生在经济上完全依赖父母支援,选择生孩子将给他们带来额外的负担。就像我朋友所说,对许多年轻女孩儿而言,选择要孩子在很大程度意味着更高等教育的终结。
But even more importantly, there is still a strong social stigma that is placed on women in China who have children before they are married. It is simply not culturally acceptable.
但更重要的是,直到现在婚前产子的中国女性仍强烈地被社会视为耻辱,完全不为传统文化所接受。
"It would bring shame on her family," explained my friend. While the age old tradition in China of 'checking the sheets' after the wedding night to make sure the bride was a virgin may be fast fading away, most Chinese parents are afraid of 'losing face' in front of their family members in friends. An unmarried daughter with a child would be a constant source for rumors and gossip. Having sex before marriage is one thing, but having a baby before marriage would most definitely bring shame upon the girl's entire family. And then there would be the question about who the girl could marry someday. It would take a special man to marry a single mother in China and the wedding process, which is so important in Chinese culture, would be naturally tainted in the eyes of the girl's relatives.
"这会给她的家庭带来耻辱,"我朋友解释。在新婚之夜后"检查床单"以确保新娘仍是完璧之身——这个长久以来的传统也许会很快消逝,但许多中国家长仍担心在亲朋好友面前"丢脸"。未婚的女儿却带着孩子,将不断招来流言蜚语。婚前性行为是一回事,但婚前生子毫无疑问会给女孩全家带来耻辱。然后女孩以后还能嫁给谁就会成为难题。在中国,也许会有个特别的男人愿意娶一位单身妈妈,但在这个女孩的亲戚看来,中国文化中如此重要的婚礼仪式,却早已沾上了洗不掉的污点。
Thus, there is no such thing as pro-choice China. There is only one choice; the baby is sacrificed to secure the future of the girl. In China, an abortion procedure is as common as having one's tonsils removed.
正因如此,中国不存在 "堕胎与否应让妇女自己自由选择" 这样的事。选择只有一个:牺牲孩子来保护女孩的未来。在中国,堕胎就像割扁桃体一样司空见惯。
"She was only one month pregnant when she had the abortion," my aquaintance told me. "She didn't see it as a person. It was just a medical procedure."
"她流产时才刚怀孕一个月,"朋友告诉我:"她没把孩子当人看待。只是做个手术而已。"
Yet, according to my friend, the girl that she took care of suffered both physically and emotionally from the experience.
但据我的朋友所说,她照顾的那个女孩从这场经历中遭到了生理和心理的双重折磨。
"It was a horrible thing for her to go through," my friend admitted. "She was very sad."
"对她而言,这场经历太糟糕太可怕了,"我朋友承认:"她非常伤心。"
As was I when I heard this story. The girl never had a choice and the baby never had a chance
当我听到这个故事时,我也一样很难过。那女孩别无选择,她的孩子也从未有过出世的机会。