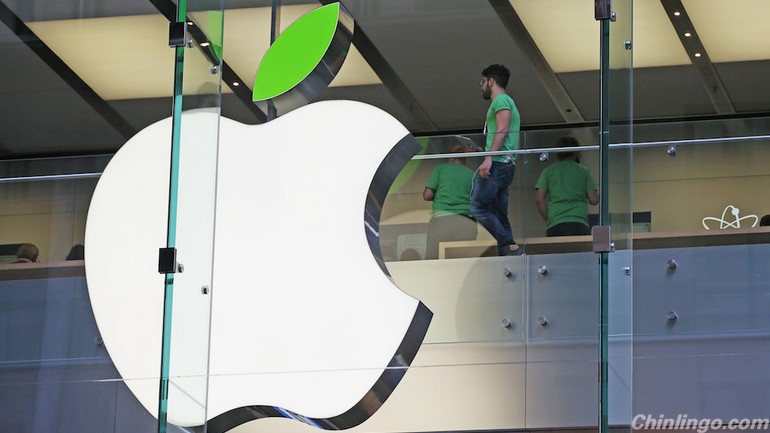 Apple Inc is planting trees, Mars may move to 'zero carbon' and Foxconn Technology Co Ltd is spending millions of dollars to give its factories a 'green' makeover, as companies operating in China face tighter rules on pollution.
苹果计划在华植树造林,玛氏中国或许要朝"零碳排放"发展,而富士康科技集团正投入数百万美元对其工厂进行"绿色"改造,因在华企业面临越来越严格的污染治理法律。
Beijing introduced tougher regulations this year to combat pollution, keen to overhaul China's unwanted image of smog-choked cities, fouled waterways and heavy-metal tainted soil.
中国北京今年出台了更加严格的污染治理法规,因中国渴望甩掉这样的负面形象:雾霾严重的城市、肮脏的水道以及遭重金属污染的土壤。
This won't come cheap; the country's central bank estimates China will need to spend 2 trillion yuan a year over the next five years on reducing pollution, and government coffers will only cover about a tenth of that – leaving local and international firms to pick up the rest of the tab.
但这代价可不会低。中国央行估计称,中国在未来五年内每年需投入2万亿元以减少污染,而政府资金仅能覆盖其中的十分之一,剩下的就要靠中国本土企业和在华外资企业买单了。
"For companies and factories which need to seriously cut levels of pollutants, it's going to be extremely costly – we're talking millions of dollars," said Philip Cheng, Shanghai-based partner at law firm Hogan Lovells.
"对于需要减少污染物水平的企业和工厂来说,这种成本将极其高昂–数以百万计的美元,"霍金路伟律师事务所上海合伙人Philip Cheng说道。
Harsher penalties were also introduced this year, and local governments – with tougher targets of their own – have been putting more pressure on businesses making anything from chocolate to clothing, China-based executives said.
在华企业高管称,中国今年亦出台了更加严厉的污染处罚条例,而地方政府有自身更严苛的标准,并对从巧克力到服装的制造企业施加了越来越大的压力。
A Beijing regulator last month fined a leading supplier of fries to McDonald's Corp for water pollution, while the cost of meeting pollution targets for China's mostly state-owned steel firms has jumped 50 percent on average since last year.
麦当劳薯条供应商北京辛普劳食品加工有限公司因污水排放问题,上月遭北京丰台区环保局处罚,而对于大多是国企的中国钢铁企业来说,满足污染排放标准的成本自去年以来已平均大涨了50%。
"China's environmental law is becoming one of the strongest in the world," said Manuel Baigorri, senior director of sustainability at Levi Strauss & Co, which is working on a project to use less water and power at its China mills.
中国的环境法律正在变成世界上最严厉的环境法律之一,"李维斯高级可持续性发展负责人曼纽尔·拜戈里说道。该公司正在进行一个项目,以减少其中国工厂的水电用量。
Executives in China noted the new regulations were already driving up costs, especially in high polluting sectors such as energy, natural resources, chemicals, metals and apparel.
在华高管称,环保新规正在推高成本,尤其是在重污染行业,如能源、自然资源、化工产品、金属制品和服装行业。
Others added that costs were rising, but were worth paying to stay on the right side of regulators and local governments, often the gatekeepers to business in the world's second-largest economy. "This can be a competitive advantage for multinational companies, leading the market where the government has quite firmly said it would like it to go," said David Frey, China-based partner at KPMG.
其他高管也表示成本正在上升,但为了保持与监管当局和地方政府一致,这种成本是值得付出的。"当政府坚定地表示想要市场往绿色方向发展时,对于跨国企业来说,可能会成为一种竞争优势,"毕马威中国合伙人大卫·弗雷说道。
A major question, though, is whether China has the resources to enforce the new rules, especially with local governments torn between growth and environmental protection.
但有一个重大问题,即中国是否有资源执行新法规,尤其是地方政府非常纠结于经济增长与环境保护之间。
"We're seeing Beijing issue policies pushing factories to reduce water and energy use, but local regulators often don't have the systems in place to properly implement them," said a Shanghai-based executive at a global consumer goods firm.
"我们看到中国正在出台法规,迫使工厂减少水和能源用量,但地方政府通常没有到位的制度来恰当地执行这些法规,"上海一家全球消费品企业的高管称。
Major manufacturing firms such as Apple supplier Foxconn invested around $33.5 million on green projects last year, and said it is looking to improve energy efficiency further in 2015.
苹果供应商富士康等大型制造企业去年在环保项目上投入了约3,350万美元。富士康称计划在2015年进一步提高能源效率。
"Government policies are highly influencing companies to switch to renewables," said Rosie Pidcock, a Beijing-based business development manager at renewable energy project developer UGE, noting her firm has seen an increase in new business since the tougher rules were announced last year.
"政府政策正在很大程度上令企业转向可再生能源,"可再生能源项目开发商UGE的业务拓展经理罗西·彼得科克表示,并称自去年更严厉的污染治理法规出台后,她所在的公司在华业务迎来增长。