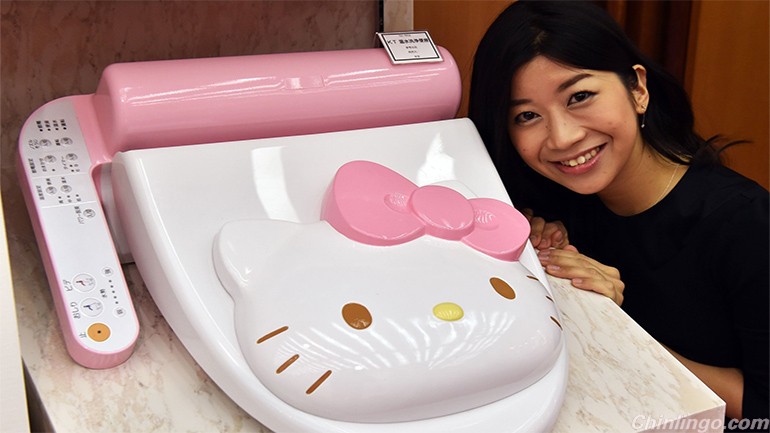 Japanese toilet lid fever has caught President Li's attention. President Li gave his response to this phenomenon during his attendance at the CPPCC and Agricultural Committee Joint Meeting: first, we should hold an open attitude and be against trade barriers, because customers have the right to multiple choices; secondly, Chinese enterprises should upgrade its tech to become more competitive if they can provide Chinese people with the products of the same quality.
抢购马桶盖现象引起了国务院总理李克强的关注。四日下午,他出席全国政协经济界、农业界委员联组会现场时对抢购马桶盖现象作了回应:第一是要抱着开放的心态,反对贸易壁垒,因为消费者有权享有更多选择;第二,中国企业要升级,如果国内也有相同质量的产品,应该更有竞争力。
In fact, Chinese companies also produce intelligent toilet lids, and quite a few intelligent toilet lids sold in Japan are actually made in China. It's partially because some Chinese are just crazy about foreign goods, but the primary cause is the weakness of Chinese products in quality, brand, innovation, etc..
其实,中国企业也有生产智慧马桶盖,据称在日本销售的不少智慧马桶盖也是中国生产的。但国人偏要跑到日本去买"假洋货",这不排除部分人有崇洋的心态,但也反映出国产产品在质量、品牌、创新等方面的不足。
The fact is, quality has been ignored in Chinese manufacturing industry. The problems of quality and standard, which are at the core of Chinese manufacturing, haven't been settled.
制造业质量基石被忽视。现在"中国制造"核心的质量、标准问题仍缺失,夯实基础的工作还没有完成。
Chinese brands are not well-known and services are far from satisfactory. Some experts point out that the problem is not to sell a single or one set of product, but to increase industrial value by brand building and service improvement.
品牌"叫不响",服务难到位。有专家指出,现在并非是卖一个或一套产品的问题,而是要通过品牌建设和服务提升来增加产业附加值。
"Japanese toilet lid fever" has revealed the improvement in innovation of Chinese traditional products that is recently badly needed. Bao Xinhe, NPC representative and academic of Chinese Academy of Sciences, said, "the companies that produce toilet lids lack scientific capability, and all they can do is take apart the foreign products and copy them, but the quality of such a product is poor.
马桶盖事件暴露出中国在传统产品的创新能力仍有待提高。全国人大代表、中国科学院院士包信和说:"生产马桶盖的企业不可能有科研力量,他们只能把人家的产品拆开、仿造,这样的产品质量不可能好。
This phenomenon has brought about ideas for China's transformation and upgrading in the industrial sector. Chinese manufacturers should not only focus on the emerging industry, but also on innovating the traditional industries.
"马桶盖"现象给中国制造转型升级带来一些新思路——转型升级,不应只关注新兴产业,也需关注传统产业的创新。
To solve the innovation problem of traditional industry, Chinese Academy of Sciences has begun changing..It has classified and located over 100 scientific research institutions, some of which were set as the main research institutes for national economy, some undertaking the innovation of gadgets.
为解决传统产业的创新问题,中科院等国家级科研机构已开始转型。为此,中科院已对一百多个科研院所分类定位,其中一部分就被定位为面向国民经济主战场的研究机构,承担小玩意的创新研究。
Apart from the rapid change in scientific institutes, government and enterprises at all levels should make effort to promote the transformation and upgrading in traditional industry. Government should guide the micro businesses to achieve self-dependent innovation, and give support in financing and making a solid platform for the efforts of small companies. On the other hand, enterprises should pay more attention to innovation and quality of products. Only through this can the title "Made in China" become more popular as a trustworthy brand in the world.
除了科研机构转型外,各级政府和企业也应发力,促进传统产业转型升级。政府要引导微小企业进行自主创新,并在资金、平台等方面给予扶持,企业要更加专注产品的创新及质量,只有这样,"中国制造"品牌才能打得更响。