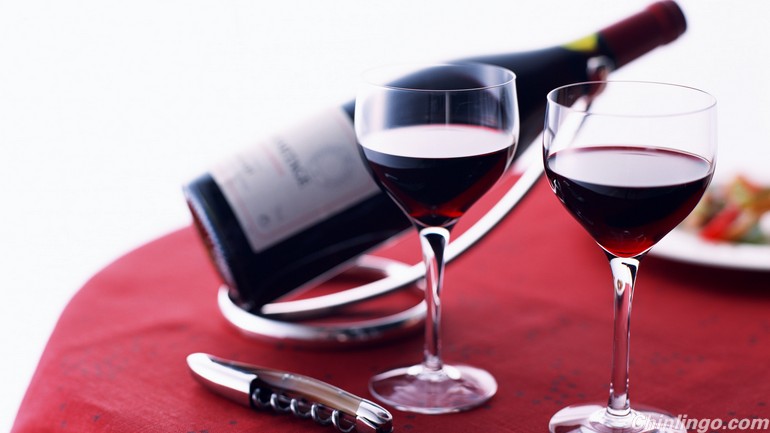 There is and old saying in China, "Courtesy costs nothing." However, a writer from Taiwan, Liu Yung, believes that "courtesy" doesn't defintely alway bring good results and that someone may be blamed instead sometimes.. Here are some excerpts from his text.
1."Sister City"- A headache
1."姊妹市"让人头疼
When you ask a foreigner for his or her impression on China, you will be often told that Chinese people are kind and hospitable.
如果你问外国观光客对中国的印象,最常听到的就是中国很有人情味,待客非常热忱。
And surely they are! The Chinese people have always been hospitable. Especially if there are friends coming from afar. If a foreign visitor is curious about the fruit on your tree and stares at it, the host will pick some for him immediately. The visitor may ask how she can get to Wangfujing Avenue, but the host doesn't speak English well. Instead, he take the foreigner to the destination across several blocks. The visitor may look into your house from outside, but you invite him in and serve him tea and desserts.
那当然了!中国人本来就好客,何况有朋自远方来。他可能对你树上的果子好奇,站在树下多看几眼,你就过去摘两个送给他。他可能问你王府井大街怎么走,你英语不好,指手画脚半天说不清楚,干脆带他走好几条街,硬带到王府井。他可能站在你门外往里张望,你非但请他进去参观,还倒茶拿点心给他吃。
So, if you are the foreign visitor, can you feel over-flattered?
您说,如果你是外国观光客,能不受宠若惊吗?
Also, you should know that over-flattering may result in scaring the visitor away. You don't believe it? Listen to my story.
但是,您也要知道,受宠若惊如果过度,就可能真受惊,被吓跑了。不信我说个真事儿给您听:
When I was young, I went to a small town in Florida on one occasion. I was received warmly by the local officials, as it had just become the "sister city" of a city in Taiwan shortly before.
早年我到美国佛罗里达州的一个小城,那里的官员很热情地接待,原来他们跟中国台湾的某一个城市,不久前结为"姊妹市"。
I stayed in the town for over one week, so I became acquainted with the local officials. We talked about everything together. One day, an official said to me, "In fact, "sister city" is a headache to us."
我在小城停留了一个多星期,跟市政府接待的人熟了,也就无话不谈。有一天,他们对我说:"说实话,我们对结姊妹市这件事,很头疼。"
I was surprised and asked, "Why? Is the city in Taiwan not friendly enough?"
我一惊,问:"为什么?是台湾那个城市不够朋友吗?"
He smiled bitterly and said, "It is just the opposite. They are too kind to us. When our mayor paid a visit there, he is greeted by limousines, bands and motorcades. Not to mention the food. The visits are so lavish! The Taiwanese officials have said that they would pay a return visit this fall. We are really worried. We, such a small town, cannot afford such a ceremony."
他苦笑了一下,说:"正相反,他们对我们太好了!我们市长去访问的时候,他们用礼车、乐队迎宾,还有摩托车队开道,吃的更不用说了,一看就知道贵得要死。当他们说今年秋天要来回访时,我们真是发愁,这么小的一个旅游城市,拿不出那样的排场啊!"
2.Don't present anything when it should be sold
2.该卖时不要送
Let me tell you another story.
再说个故事:
I had a student from the US. We had lost touch for a long time. One day, she made a telephone call to me all ofa sudden. She needed a weasel-hair ink brush, but she failed to get a good one in the market, so she wanted to buy one from me. I replied it was no problem. I not only found a good weasel-hair ink brush, but also a nice goat-hair brush.
我有个美国学生,很久没联络了,有一天突然打电话来,说她需要一支狼毫毛笔,外面找不到好的,想跟我买。我说没问题,不但找了一支不错的狼毫笔,还翻出一支很好的羊毫笔。
She came over shortly later. She asked how much they were. I said, "We are such good friends.. They are gifts for you."
没过多久她来了,问多少钱。我说:"笑话!这么深交情了!送你的!"
You can imagine how surprised she felt then, as I had gave her gifts worth USD 100.
各位可以想像,那美国中年女人是多么惊喜,因为我送了她价值100美元的礼物。
However, a half year later, I was told by a Chinese student that the American girl had asked him to buy an ink brush for her.
可时隔半年,有个中国学生对我说,那个美国学生又托她去中国城找毛笔。
I said, " It is strange! She has known that I have many brushes. Why didn't she come to me?"
我说,奇怪了!她明明知道我多的是,为什么不来找我呢?
The Chinese student laughed. He said, " She told me that she could not go to you, as you would not take her money." He continued, " My dear professor! Don't you know that sometimes, when a foreigner wants to buy something from you, but you present it to him rather than sell it, he will feel that you are not pleased to sell it."
中国学生笑了,说:"她说了,因为您不要她的钱,她不能再找您。"然后,那中国学生又说:"教授啊!您不知道吗?有时候洋人要跟您买,您不卖,而是送他,他会觉得您是暗示他,您不愿意卖。"
I don't know whether the American girl found the satisfying brush in the end, but I kept thinking that I was obviously wrong. I was too courteous to her, and it impaired our relations!. Moreover, she might give up ink and brush painting all together, as she cannot get a good ink brush.
我不知道那美国学生后来有没有找到合用的毛笔。但我一直想:显然自己做错了!因为我对她太有人情味了,反而可能影响了我们的交往,搞不好,她一直找不到好用的毛笔,到后来,连水墨画都放弃了!