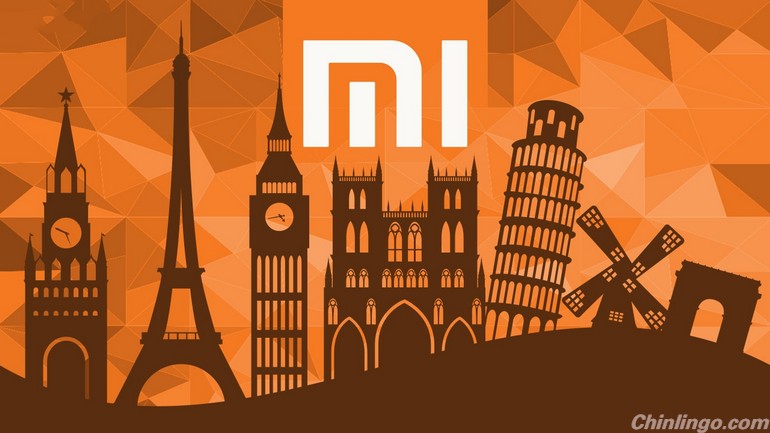 Xiaomi is a busy company. The fast-growing Chinese smartphone maker, which is valued at $45 billion, sold 61 million handsets last year, mostly on its home turf. It's now going after other big markets like India, and testing the waters in the United State and Europe.
小米是一家繁忙的公司,这家快速增长的中国智能手机制造商目前的估值达到了450亿美元,在去年销售了6,100万台手机,主要销量来自中国国内市场。现在,该公司正在进军其他大型市场,比如印度,并试水欧美市场。
This week, Xiaomi opened up its Mi online store for U.S. and Europe consumers. Everything sold out within 30 minutes, suggesting Xiaomi's affordable-yet-high-quality formula resonates with consumers in the West.
本周,面向欧美消费者的小米在线商店最终上线。所有产品都在30分钟内宣告售罄,表明小米质优价廉的产品战略在西方消费者中间产生了共鸣。
Mind you, the Mi store didn't offer Xiaomi's slick smartphones to Americans or Europeans. It sold four accessories: two battery packs for $10 and $14 respectively, a pair of headphones for $80, and a fitness tracker for just $15. Shoppers snapped up a combined 200,000 units, before the store's virtual shelves were empty.
有一点要注意,小米在线商店并未向欧美消费者提供自家的时尚智能手机,它仅销售4款配件:售价分别为10美元和14美元的两款移动电源,售价80美元的耳机,以及仅售15美元的健身追踪器。消费者抢购了总计20万件产品,小米在线商店的货架变得空空如也。
"There's a market for lower price point, mass market, high quality goods in the U.S. and Europe," said Hans Tung, managing partner at venture capital firm GGV Capital, who was an early investor in Xiaomi. "This was a huge number — you just don't see that with U.S. products."
"在欧美,那些质优价廉的产品很有大众市场。"纪源资本管理合伙人童士豪说道,他的公司是小米的早期投资者,"这是一个巨大的数字——你在美国产品身上看不到这种情况。"
Xiaomi is using its Mi store as a way to test the appeal of its brand in the West well before it attempts to sell phones to U.S. and European consumers. At an event in San Francisco in February, Hugo Barra, the former Google executive who is now in charge of Xiaomi's global expansion said that getting phones certified in the U.S. and setting up logistics for their distribution will take time.
在试图向欧美消费者销售自己的手机产品之前,小米正在利用自己的在线商店测试自己品牌的受欢迎度。今年2月,在旧金山的一场活动上,负责小米全球扩张的前谷歌高管雨果·巴拉表示,让手机产品在美国获得销售资格并建立物流配送体系将需要一定时间。
The four devices sold in the Mi store were built by Chinese startups that are part of Xiaomi's growing ecosystem. Their quality is nothing to sniff at. 1More, the maker of the headphones, was founded by Gary Xie, a 10-year veteran of Foxconn who worked on manufacturing major U.S. devices like the Apple's AAPL +0.92% iPod and Amazon's Kindle. Zimi, which makes the power packs, sold 20 million of them last year. The companies are among an expanding stable of Chinese hardware makers that offer low-cost products that are comparable in quality to anything a U.S. company has to offer.
小米在线商店销售的4款配件由中国创业公司打造,他们是日益壮大的小米生态系统的一部分,他们产品的质量无可指摘。加一联创是耳机产品的制造商,该公司由谢冠宏创立。他是在富智康效力10年的老将,曾负责过代工生产美国大型公司的设备,比如苹果的iPod和亚马逊的Kindle。紫米电子是移动电源的生产商,该公司在去年售出了2,000万件产品。这些公司是不断壮大的中国硬件制造商群体中的一员,他们提供低价产品,而质量却能够跟美国公司的同类产品一较高下。
Xiaomi plans to incorporate more of these device makers into its ecosystem as long as they follow "the Xiaomi way," which includes listening to customer feedback, responding with updates quickly, and working collaboratively with other Xiaomi partners.
小米计划将更多这样的硬件制造商纳入自己的生态系统,只要他们遵循"小米之道",其中包括倾听消费者的反馈意见,通过升级更新快速予以回应,以及跟其他小米合作伙伴协同工作。
Xiaomi and its ecosystem partners are able to keep its devices cheap by cutting expenses like marketing and by relying on the sale of services to go along with the devices.
小米及其生态系统合作伙伴得以让产品保持低价的方式是削减市场营销之类的费用,以及依赖于附带在设备之上的服务销售。
"We have no sales and marketing overhead," said 1More CEO Gary Xie. "The whole team only does one thing, listen to customers opinion. And the more customer recommendation, the better we do. Everybody is just focused on product, and this product gets more people coming. A single bad comment matters a lot."
"我们没有销售和市场营销开支。"加一联创首席执行官谢冠宏说,"整支团队只做一件事情,那就是倾听消费者的想法。消费者提出的建议越多,我们做得越好。每个人都只专注于产品,而这样的产品吸引到了更多的消费者。一条差评关系重大。"
There are some trade offs in partnering with Xiaomi, notably that manufacturers have to share a large chunk of their revenue with the company. But the partnerships allow the startups can scale much faster than any U.S. hardware startup ever could and ride on Xiaomi's coattails.
跟小米合作要做出一些让步,尤其是这些制造商必须将自己的一大块营收分享给小米。但这种合作让创业公司能够以快于任何美国硬件创业公司的速度增长起来,并搭上小米的顺风车。
Tung advises hardware startups to follow Xiaomi's low-cost model and to emulate its go-to-market strategy which is launch in China, before jumping to other high volume markets in Southeast Asian, India and Brazil. "Everybody in the U.S. cares about high margin and wanting to be the next Apple of their category," said Tung. "But that doesn't make sense. If you make it more affordable, more people are going to try it out."
童士豪建议硬件创业公司遵循小米的低价模式,以及效仿其走向市场的战略,即首先在中国市场发布,之后再进军南亚、印度和巴西这些大型市场。"在美国,每个人都在意高利润率,并希望成为自己领域的下一个苹果。"童士豪说,"但那没有什么意义。如果你让产品变得更加经济实惠,更多人会跑过来尝试。"