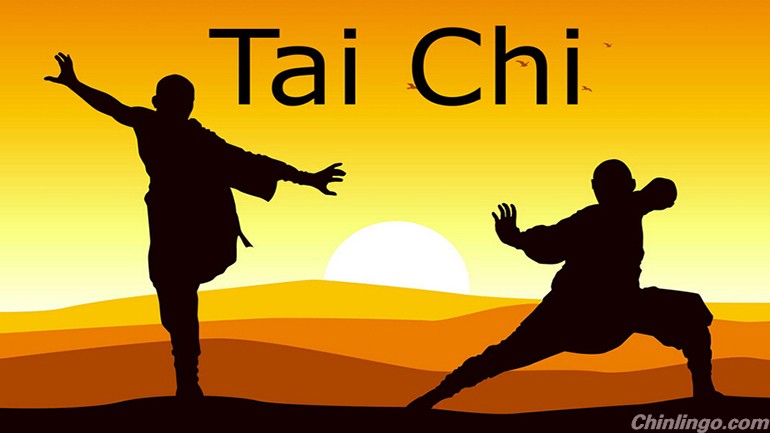 I learnt about this wonderful Chinese martial art and healing exercise from Chinese movies, basically movies starred by Jet Li. I was always moved by his ability to control nature and the power he exhibited through those well calculated moves. Although there were some unbelievable cinematic stunts in most of these movies I had no doubt the art had the power to heal emotionally unstable people and even improve physical health.
我是从中国电影特别是由李连杰出演的电影中了解到太极的,它是一项博大精深的中国武术、能够疗愈强身的运动项目。我总是被他(李连杰)拥有的控制自然以及精确移动的能力所感染。虽然大部分这种电影都含有令人难以置信的特技效果,但我可以肯定的是,武术不仅可以医治情绪不稳定的人,甚至还可以让人们的身体变得更健康。
Since then I have fallen in love with the art but never gotten the opportunity to practice it with a grandmaster. The only opportunity I had was when my former school hired a physical training instructor to teach us a couple of moves – that was supposedly part of a cultural exchange program.
我从那时起就爱上了武术,但从来没有机会跟大师一起练习。我唯一一次接触武术的机会,是我之前的学校聘请了一位体能训练的教练来教我们一些动作,作为文化交流项目的一部分。
Most people who have practiced or still do practice would attest to the fact that, like Yoga, Tai Chi has a healing power unmatched by most martial arts techniques out there. It is mind refreshing and sort of renews the whole human qi- I guess that is energy as referred to in Chinese, hence the name qigoing. My best quote for Tai Chi, in a publication by Harvard Medical School's health magazine in 2009 is, "Tai Chi might well be called 'medication in motion'". The publication goes on to note that there is growing evidence that this mind-body practice has value in treating or preventing many health problems.
大多数已经练过或正在练太极的人都可以证明,太极拥有类似瑜伽的治愈功能,这是大部分其他武术所无法比拟的。它能使你神清气爽,同时更新人体全部的"气",我猜这种"气"指的就是中国"气功"中提到的一种能量。"太极拳也可称为'运动的药物治疗'",这是我在哈佛医学院2009年的健康杂志上找到的对太极最好的引用。该出版物接着指出,有越来越多的证据表明,这种身心兼具的运动对治疗或预防许多健康问题有价值。
You could be stressed out, continually exhausted, treating a health problem, or just wanting to get in shape and feel young again; Tai Chi is just what you need. Tai Chi heals and cleanses the central nervous system. That is what I love most about this art. It stops you from stinking up-neck as in bad-thinking and makes you see the world from a positive point of view. The art of Tai Chi is really a self-improvement tool that make us better at anything we desire, unless of course you want to be stressed out, exhausted, uninspired, and feel old and out of shape.
你可能正承受巨大的压力、经常感到筋疲力尽、有某项健康问题、或者你只想要塑身并再次体验年轻活力,那么太极正是你需要的。太极可以治疗并净化中枢神经系统。我最爱的就是太极的这个功能。它能够防止你滋生消极念头,让你用积极的态度看世界。太极真是一种自我提升的方式,让我们更好地实现自己的愿望,除非你一定要让自己变得压力山大、筋疲力尽、毫无灵气、暮气沉沉并且身材走形。
Last Saturday, 25 April was World Tai Chi Day and most people, even in China where the art originates did not celebrate the occasion. How sad. Tai Chi is one of China's gifts to the world. Take it as a physical form of Traditional Chinese medicine. World Tai Chi and Qigong Day is an annual event held on the last Saturday of April each year. Its aim is to promote practices of Tai Chi and Qigong.
上周六,4月25日是世界太极日,大多数人,甚至中国这个太极的发源地都不庆祝这个节日。这是多么令人伤感。太极是中国献给世界的礼物之一,中国人把它当作中医的一种物理疗法。世界太极日和气功日是定在每年4月的最后一个星期,目的是为了吸引更多的人来练习太极和气功。
Followers of Tai Chi and Qigong hope to educate the world about the health benefits of the two exercises. The Day is celebrated to help put people in touch with teachers and healing centers, to find out more about these two traditional Chinese disciplines. The annual event, which started in 1999, joins people in over 65 countries. That number grows every year as Tai Chi becomes better known. Celebrations include Tai Chi exhibitions and free classes in most participating cities around the world. The day is recognized by the World Health Organization.
太极和气功的爱好者希望能让全世界了解这两种运动对健康的益处。庆祝世界太极日是为了让人们通过与太极教练和康复中心的接触来更多地了解这两项传统的中国锻炼方式。这项年度活动始于1999年,有超过65个国家的人参加。随着太极知名度的提升,参加这个盛会的人也越来越多。庆祝活动包括太极展览及大部分世界各地参与城市的免费课程。而且世界太极日是受到世界卫生组织认可的。
Tai Chi as a Chinese martial art is an internal martial art because it is not only used for self-defence, but also practiced for health reasons. Doctors say it has benefits for those who have heart and blood pressure problems. Many people who practice it say it relieves stress and makes you live longer. Tai Chi is famous around the world for its followers doing their morning slow motion routines in parks. Traditionalists say that Tai Chi represents the two opposing forces of yin and yang.
作为中国武术之一的太极是一种内功,因为它不但可用于自卫,还可以强身健体。医生说太极对心脏病和高血压患者都有帮助。许多练太极的人都说太极可以帮你释放压力,让你更长寿。太极也因太极爱好者们在各个公园做慢动作晨练的场景而世界闻名。传统主义者说,太极代表阴阳两种相反的力量。
A form of Tai Chi with just 42 movements is mostly practiced and taught by Taoist and Maoist monks in Wudang Shang (Wudang Mountains) in Hubei, China where it is most popular.
四十二式太极拳是太极拳的一种套路,主要由中国湖北省武当山的道士和茅山道士练习和传授,是流传最广泛的太极拳套路之一。