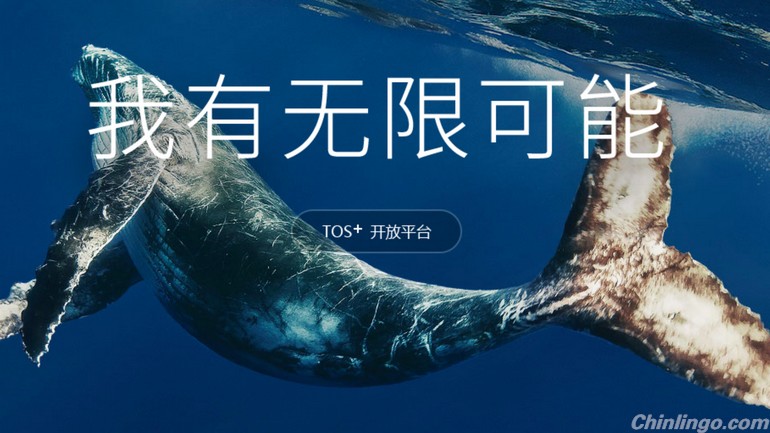 Tencent launched an operating system for internet-connected devices such as TVs and watches that is open to all developers, taking on domestic rivals Alibaba Group Holding Ltd and Xiaomi Inc in the smart hardware space.
腾讯发布Tencent OS操作系统,适用于电视与手表等联网设备,面向所有开发者开放。腾讯此举意在智能硬件领域与阿里巴巴集团和小米展开角逐。
Tencent Operating System and TOS+ allow manufacturers and developers to freely use the platform if they agree to share revenue. This model mirrors Google Inc's Android mobile OS, and could help Tencent replicate the U.S. firm's conquest of the majority of the world's smartphones.
如果制造商和开发商同意分享收入,就可以免费使用Tencent OS平台和TOS+。这种模式效仿了谷歌的安卓系统,并且可以帮助腾讯复制谷歌在安卓领域的成功。
"We want to inject more content into smart hardware systems and have connectivity across different terminals," Zhong Xiangping, head of TOS+, told the Global Mobile Internet Conference in Beijing.
腾讯智能平台产品部总经理钟翔平在北京举行的2015年全球移动互联网大会上表示,"我们希望为智能硬件注入更多更丰富的内容世界,我们再让这些内容世界更好地跨终端联系在一起"。
Tencent, e-commerce giant Alibaba, which develops the Yun Operating System, and smartphone maker Xiaomi have already made forays into smart hardware, with internet-connected TVs, fitness bands and air purifiers.
腾讯、阿里巴巴和小米已经将触角伸入了智能硬件领域,开发了联网电视、健康手环和空气净化器。
Tencent said it wanted to layer the Android-based TOS+ over smart hardware, from TVs to watches and virtual reality headsets. That would mean playing games on a TV using a smartphone, or using a TOS+ smart watch to make payments from a handset, Zhong said.
腾讯称,希望将基于安卓的TOS+应用于各种智能硬件中,包括电视、手表与虚拟现实产品。钟翔平称,这意味着可以通过智能手机玩电视游戏,或者通过手机使用安装了TOS+系统的智能手表来进行支付。
Earlier this month, Alibaba formed a 'smart living' business unit as it races to introduce internet and computing capabilities to various kinds of everyday products.
本月初,阿里巴巴成立了智能生活事业部,加紧研发带联网与计算功能的多种日常产品。
Baidu Inc is also developing its own Android-based smart watch OS, DuWear, compatible with Sony Corp, Lenovo Group Ltd's Motorola and LG Corp wearables. The DuWear Watch is set to go on sale in June.
百度也正在开发基于安卓的智能手表OS系统DuWear,可兼容索尼、联想以及LG的可穿戴设备。DuWear Watch计划于6月上市。