By Valeria Nikulina (Russian)

When I first came to China as a student of Xiamen University, one of the first things that surprised me was afternoon nap habit in China. I'm from Russia, where naps are for small children and old people only, so when I first saw all the people sleeping at their desks, on park benches, subway station floors, on the grass, on chairs, in restaurants, and almost anywhere I was more than shocked. Some of my classmates at the university who were perfectly healthy complained about how tired they were, because they weren't able to take a nap at the lunch break.
在我作为一名厦门大学留学生第一次来到中国的时候,第一件令我意外的事情就是中国人的午睡习惯。我来自俄罗斯,我们国家只有小孩和老人才需要午睡。而中国人可以在桌子上、公园长椅上、地铁站地板上、草地上、椅子上、餐馆里、几乎任何地方睡午觉,我非常震惊。我的一些大学同学非常健康,但只要没睡午觉,他们就抱怨自己如何疲累。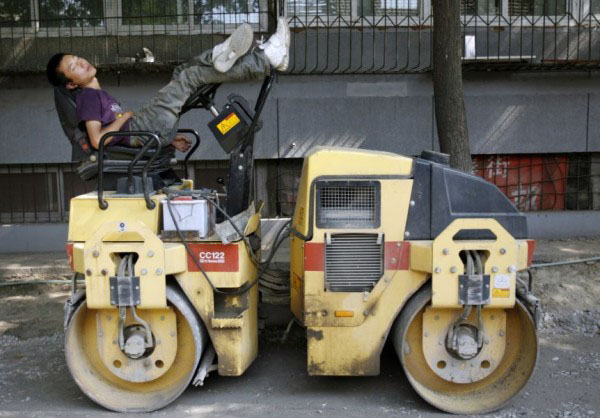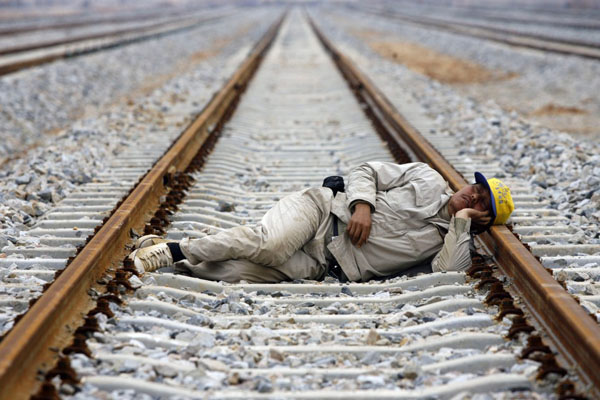 However, when summer heat came to Xiamen I finally realized why the Chinese take naps, it's bloody hot! Throughout most of China, the summertime temperatures can reach 30-40℃. Trying to do work or study in the heat could kill you, and the sun is intense which makes heat stroke a common problem. Considering that many Chinese homes don't have A/C, dealing with the heat is pretty difficult.

然而,直到厦门的酷暑来袭,我才明白中国人为什么要睡午觉。是因为天气真的非常热!中国的大部分地区,夏季气温可以高达30-40度。在这样的高温下工作和学习是会出人命的!烈日炎炎,中暑是家常便饭的事。由于中国许多的家庭和公司都没有空调,应对高温(变得)非常困难。
So most people get into the habit of taking a nap during the hottest part of the day. Strangely this continues even in winter, when there is no reason to take a nap.

所以,大多数人养成了在正午最热的时候睡午觉的习惯。但奇怪的是,即使在冬天他们也要午睡,这就完全没理由了。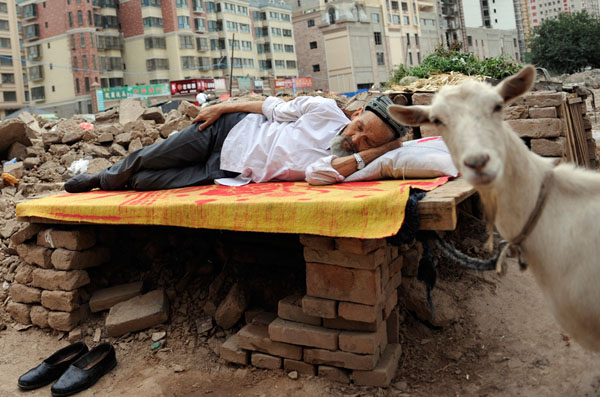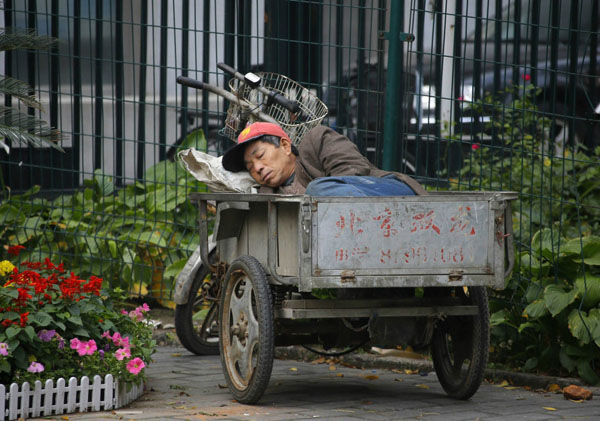 After some time in China, I've started to take a nap in the afternoon if only I have chance to do so.However, I can only have a nap when I'm home, while Chinese people will sleep wherever it's convenient, especially during the summer, even if it isn't very comfortable.

在中国待了一段时间后,我也开始午睡了。但是我只能在家里午睡,而中国人可以在任何方便的地方午睡。特别是在夏天的时候,即使(这些地方)不是很舒服,他们也能照睡不误。
The problem came after my graduation when I found a job in a trading company. I had to deal a lot with Chinese office workers and visit some factories for quality control every week. Here I found out that trying to do some work between 12:30 and 2:30 can be a good lesson of patience. You have to wake up the clerk or official, tell them what you want while they're half asleep and get everything settled before they fall back to sleep. If they're a higher up, they might refuse to see you until their nap is done. Which if you're in a hurry is a pain.

我毕业后在一家贸易公司工作,我需要和许多中国工作人员打交道,为了管控质量,我需要每周去拜访一些工厂,这时候问题来了。我发现,想要在中午12:30到2:30之间处理一些工作需要极大的耐心。你必须叫醒这个办事员或领导,在他们半睡半醒的时候说清事宜,并且要在他们回去睡之前把所有事情处理妥当。如果他们是上级领导,那他们很可能要睡醒才会见你。如果(这时)你很赶时间的话,那也只能干着急。
Then If you decide to visit production chain at the factory after lunch time you will probably see all workers having a nap right at the work desk. Granting official permission for workers to enjoy an after-lunch nap at their benches is all part of reforms that have been implemented in recent years – and factories are reaping the benefits in increased productivity. It has taken some time for factory bosses in China to wake up to the idea that allowing their workers to sleep on the job is good for productivity.

如果你决定午饭后到生产线走走,你可能会看到所有工人正趴在工作台上睡觉。这是近几年实施的一项改革措施,就是允许工人们在他们的长椅上午睡,这提高了工人们的劳动生产率,工厂也从中获益。工厂的老板们花了很长一段时间才明白,允许工人午睡可以提高生产效率。
I learned that afternoon naps in China are common, but that doesn't mean everyone does it. It took me quite a while to get used to afternoon nap habit, and I found it very helpful. I discovered in a study that suggests sleep can actually restore the ability to learn, which may explain why most Chinese schools have a half-hour nap programmed straight after lunch.

我了解到午睡虽然在中国很普遍,但是并非所有人都午睡,我也花了很长时间来适应午睡,后来发现午睡是有好处的。研究表明睡眠实际上可以恢复学习的能力,这也许可以解释为什么大多数中国学校有午餐后睡半小时的计划。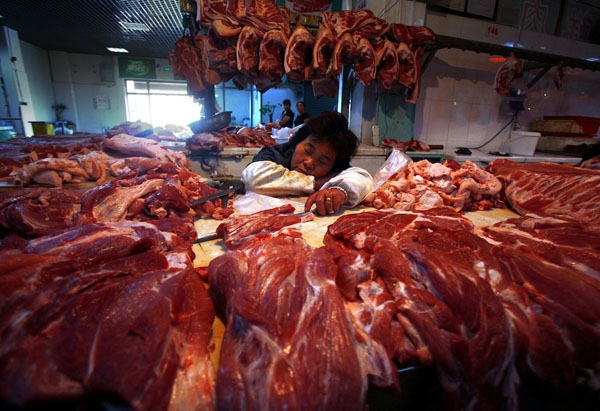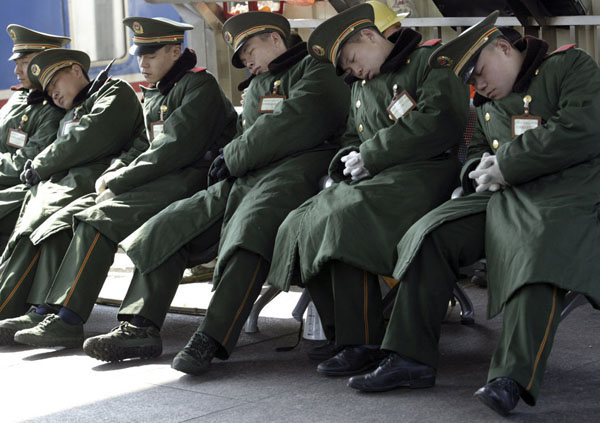 So when you come to China, expect people to take naps. In the summer it's for a legitimate reason, but it can become a surreal experience when you walk into an office and everyone is asleep. Just take it easy and instead of wasting time trying to wake people up, consider cultivating an afternoon nap habit for yourself.

所以,你来到中国时候要做好接受人们午睡习惯的心理准备。夏天午睡是合理的,但当你走进一间办公室看到所有人都在睡觉的时候,这将成为一个超现实的体验。好吧,放松点,不要浪费时间去叫醒他们,考虑一下培养自己的午睡习惯。