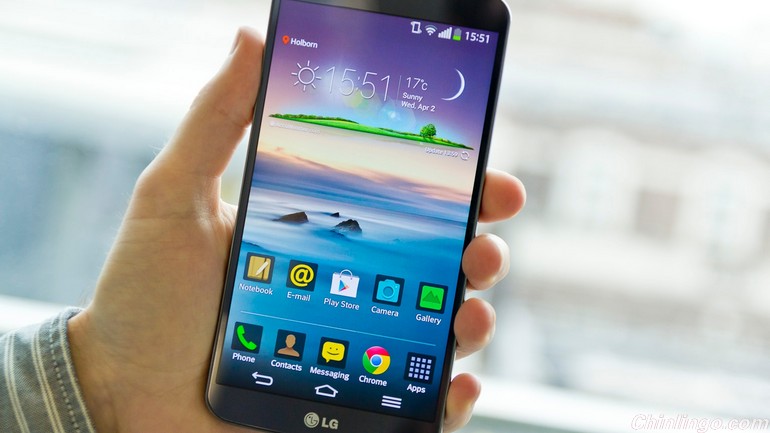 Technology, especially the smartphone, has changed the way we live and communicate. An survey found the more time people spend on mobile electronic devices; the greater the risk family relationships are put at. Are smartphones eroding family ties and ruining communication? You're welcome to leave your comments.
科技,尤其是智能手机,改变了我们的生活和沟通方式。一项调查发现,人们在移动电子设备上花费的时间越长,对家庭关系的风险就越大。智能手机正在侵蚀家庭关系、破坏沟通吗?欢迎大家发表评论。
Austin (UK)
Too true, go out and see how many people have their phones on their table or how many couples sit opposite one other looking down at their phones! I went to a supposedly plush club in London and everyone was sitting, looking down at their phones the entire night! I used to be addicted to my smartphone too, but now I use a basic one and barely touch it, I wish more people would consider giving up their phones and interact with the world around them! I'm sure people are lonelier than ever before and this is one of the main reasons.
太对了!出去看看有多少人把手机放在桌上,多少夫妻面对面坐着看的却是自己的手机!我去伦敦一家所谓的豪华俱乐部,一整晚,每个人都坐着玩手机!我也曾玩手机上瘾,但是现在我用的手机是基础款,我基本都不碰它。我希望更多的人考虑放下手机,多去和他们周围的人沟通交流。我确定人们比以前更孤独了,玩手机就是一个主要原因。
Newtown (China)
The simple way to avoid this addiction is not to have one. I'm tired of seeing parents take kids to a playground, then staying glued to their phone while their child is enjoying itself. Wouldn't they get more pleasure out of watching this rather than staring at a tiny screen and playing with its buttons/scrolling endlessly? Would't their child also respond to the parent's interest and appreciation? Another habit is for people walking along with their phone stuck in front of their face, not looking where they are going and expecting everyone else to move aside.
避免(手机)上瘾的一个简单的方法就是不要用手机。我讨厌看到家长带孩子去操场玩的时候家长自己盯着手机看,却让孩子自己玩。一直盯着小屏幕、没完没了地按手机的播放或滚动键,难道玩手机能比看孩子更有趣?他们的孩子难道就不会对父母亲感兴趣和欣赏的东西作出回应?另一个习惯就是人们走路的时候老盯着手机看,不看要往哪走却期望别人给他们让路。
Amy (US)
This is just odd to me. Nothing is destroying your relationship but yourself. If you pick up your phone when your significant other is trying to talk to you or say something important, that's on you, not your phone. It means you can't be bothered to show the barest respect. Honestly, stop blaming technology. The phone doesn't send texts by itself.
我只是觉得这很奇怪,没有人会去摧毁你的关系,除了你自己。当对你很重要的人试图与你交谈或跟你说重要事情的时候,你却拿起了手机,她要说话的对象是你而不是手机。意思就是,你不能被打扰,哪怕只是为了表示最起码的尊重。老实说,停止指责科技吧,手机不会自己发短信。
Kevin (Canada)
This age of technology is stunting young adults' and teens' social skills. For many, texting is the preferred form of communication over face to face contact. It's harming the ability and desire for real life social interaction when it's so easy to avoid having to start conversations by texting instead. When we are out in the world we should be anxious to communicate not hide behind the wall of technology. Take care not to replace spending quality time with people in the real world with wasting time in an imaginary one.
这个科技的时代正在阻碍年轻人和青少年社会技能的发展。对于许多人来说,他们喜欢短信这种交流形式胜过面对面的交流。当采用短信来避免面对面的沟通变得太容易的时候,人们在真实社会生活中沟通的能力和欲望就会受到损害。到外面的世界,当我们无法躲在技术之墙后进行沟通的时候,我们就会感到焦虑。小心,不要把真实世界与人交往的黄金时光浪费在虚拟世界中。
Liz (Australia)
The problem isn't technology it's the misuse of it. The bottom line is all this new technology hasn't taken anything away from genuine communication unless you let it do so – it has, very simply, provided us with more options.
问题不在于技术本身,而是人们对技术的滥用。最起码,这项新技术并从未让你远离真正的沟通,除非你拒绝。简单说,它为我们提供更多的选择。