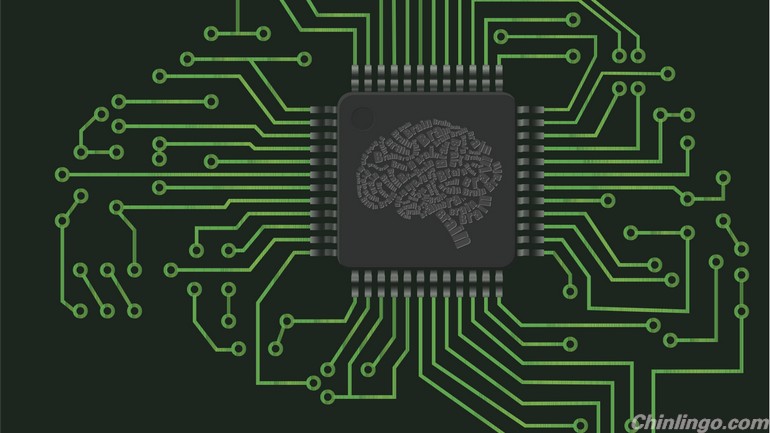 Baidu Inc. says it has posted the world's best results on a closely watched artificial intelligence benchmark. It had a secret weapon, according to researchers at the Chinese search giant: Minwa.
百度公司称,它已取得了人们密切关注的一个人工智能基准的全球最佳结果。这家中国搜索巨头的研究人员说,百度有一个秘密武器Minwa。
The company's Minwa supercomputer scanned ImageNet, a database of just over one million pictures, and taught itself how to sort them into a predefined set of roughly 1,000 different categories. This meant learning the difference between a French loaf and a meatloaf, but also trickier challenges such as distinguishing a Lakeland terrier from a wire-haired fox terrier.
百度公司的Minwa超级计算机扫描了拥有100多万张图片的数据库ImageNet,然后"自学"如何将这些图片分成预先确定的约1000个不同类别。这意味着要了解法式面包与肉饼的区别,但同时还要应对更棘手的挑战,比如区分湖畔梗与刚毛猎狐梗。
Five years ago, the possibility that computers would surpass humans at this work appeared remote. But computers run by Microsoft Corp., Google Inc., and now Baidu have all done better than the best human results in the past few months.
五年前,计算机要在这种工作上胜过人类,可能性似乎微乎其微。但微软、谷歌,再加上现在的百度,这些公司运行的计算机过去几个月的表现已经超过了人类的最佳结果。
With practice, humans correctly identify all but about 5 percent of the ImageNet photos. Microsoft's software had a 4.94% error rate; Google achieved 4.8%. Baidu said that it had reduced the error rate further to 4.58%.
经过练习,人类辨识ImageNet照片的错误率约为5%。微软的软件的错误率为4.94%;谷歌为4.8%。百度说它将错误率进一步降至4.58%。
The so-called deep learning algorithms that Baidu and others are using to ace these tests have only recently made the leap from academia to Silicon Valley. But they're starting to have an impact in daily life.
百度和其他公司用来在这些测试中取得好成绩的所谓深度学习算法最近才从学术界一跃进入硅谷。但这种算法已开始对日常生活产生影响。
Two years ago, Google used deep learning to dramatically boost Android's voice recognition system.
两年前,谷歌利用深度学习来大幅优化安卓的语音识别系统。
Baidu is using an even larger supercomputer to analyze 14,000 hours of speech data to improve the search company's Chinese- and English-language speech recognition.
为了提高百度的中文和英文语音识别能力,该公司正在用更大的超级计算机分析1.4万小时的语音数据。
"I am very excited about all the progress in computer vision that the whole community has made," said Andrew Ng, Baidu's chief scientist. "Computers can understand images so much better and do so many things that they couldn't do just a year ago," he said.
百度的首席科学家吴恩达说:"我为整个计算机界在计算机视觉领域取得的所有进展感到激动不已。"他说:"计算机理解图像的能力提高了这么多,也能做一年前还不能做的许多事了。"
In the coming 18 months, Baidu plans to build an even larger machine, one that can perform 7 quadrillion calculations per second. That would be enough to rank the system as one of the 10 most powerful supercomputers in the world, although it performs less complex calculations than the world's top-ranked supercomputers.
未来18个月,百度计划建造一台更大的机器,这台机器每秒能进行7千万亿次计算。这足以让该系统跻身全球性能最强大的10台超级计算机,不过它所进行的计算,其复杂程度仍不及全球顶级超级计算机。
Deep learning is also becoming a sport of kings, increasingly played by deep-pocketed companies that can hire top AI experts, amass gargantuan data sets, and stand up the computing resources needed to analyze them.
深度学习开始成为帝王的娱乐,日益成为能雇佣顶级人工智能专家,积累庞大的数据集和负担分析它们所需的计算资源的财力雄厚的公司的玩物。
"It's interesting that the top three teams processing ImageNet all appear to be large tech companies with considerable computational resources," Mr. Ng said. His company drew on supercomputing expertise from China and its Silicon Valley laboratory to build Minwa, he added.
吴恩达说:"有趣的是,处理ImageNet图片排名前三的团队似乎都是拥有可观计算资源的大科技公司。"他还说,他所在的公司利用中国及百度硅谷实验室的超级计算知识建造了Minwa。
Yann LeCun, a noted artificial intelligence researcher who leads a similar effort at Facebook Inc., said his company was deploying big-time computational resources, although he wouldn't comment on the size of Facebook's computer system.
脸书网站类似项目的负责人、著名人工智能研究者燕乐存说,他所在的公司正在调用一流的计算资源,不过他不愿就脸书计算系统的规模发表评论。
With all the computing firepower being aimed at deep learning, the ImageNet test that Google, Microsoft and Baidu aced is starting to become "passe as a benchmark," Mr. LeCun said. "People are focusing on much larger data sets and more challenging tasks that involve object recognition, such as object detection and localization," he said.
燕乐存说,计算领域集中全部火力攻克深度学习,在这种情况下,谷歌、微软和百度取得了好成绩的ImageNet测试开始成为"过时的基准"。他说:"人们开始关注大得多的数据集和涉及物体识别的更具挑战性的任务,比如物体探测和定位。"