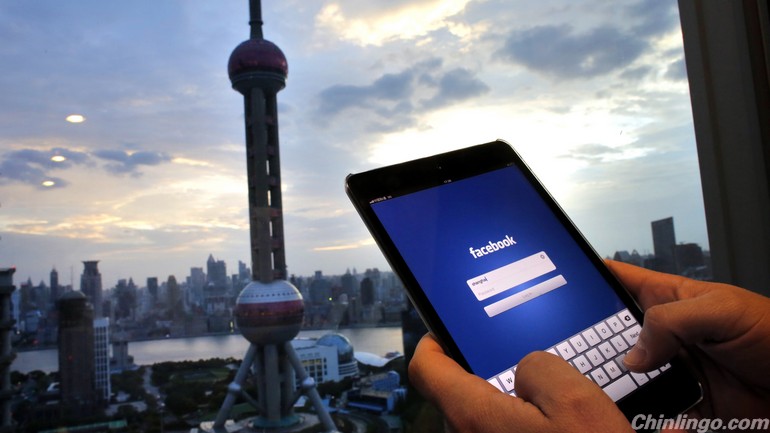 Zhongguancun, known as the "Silicon Valley of China," has become the cradle of China's flourishing technology industry. Xiaomi Corp., China's largest smartphone retailer, was born here, as well as the internet giant Alibaba, which just completed the largest IPO in history. However, Beijing isn't the only city in China where the tech culture is thriving. In Shenzhen, a southern city 1,350 miles away from Beijing, the internet service provider Tencent is developing into China's largest internet company, with a market value of $206 billion.
中关村,也被称为"中国的硅谷",现已成为繁荣发展的中国科技产业的摇篮。中国最大的智能手机销售商小米公司便诞生于此;还有刚刚完成了史上最大规模IPO的互联网巨头阿里巴巴。然而,北京并不是中国唯一的科技文化欣欣向荣的城市。由此向南1,350英里的深圳,互联网服务提供商腾讯正从容成长为中国最大的互联网公司,其市值已达到2,060亿美元。
The biggest threat to the American technology companies will be "imitators" like Tencent, which are actually more like homegrown Silicon Valley innovators.
对于美国科技公司的优势地位而言,最大的威胁应该是像腾讯一样的"模仿者",事实上它们比看上去更像是土生土长的硅谷创新者。
In the U.S., a new company in rapid expansion would likely be acquired by giants like Facebook and Google or driven into bankruptcy. But due to its relatively isolated market environment, Tencent has become the world's fifth-largest listed internet company without so much threats. As Chinese large enterprises have enormous resources at their disposal, it may no longer matter whether their initial success was based on innovation or imitation—the only thing that matters is whether they can spend money wisely or not.
在美国,一家迅速扩张的新公司将很可能会被Facebook和谷歌这样的巨头买下或是陷入破产境地。但是由于所处市场环境相对隔绝,腾讯在没有太多威胁的情况下已经发展成为全球第五大上市互联网公司。在中国大型公司手中握有大量资源可供支配的情况下,它们最初的成功是基于创新还是模仿或许已经不再重要——唯一重要的是它们能否明智地去花手里的钱。
Chinese products are far more innovative than the westerners think. Executives at Tencent acknowledged that they prefer "small and swift innovations" to ambitious long-term projects that Apple Watch or Google Chrome will launch. But it would be a big mistake to think it as an evidence of lacking creativity. Mr. Ma Rui, a venture capitalist, recently pointed out in an article on TNW that Tencent's WeChat app actually includes many clever, original functions specially tailored for Chinese users.
中国的产品远比西方人认为的更具创新性。腾讯的高管们坦诚表示,与Apple Watch 或谷歌Chrome浏览器这类颇具雄心的长期项目相比,他们更加青睐于"小而快捷的创新"。但若说这样做是缺乏创造力的表现那就大错特错了。风险投资人马睿最近在TNW上发表的一篇文章中指出,腾讯的微信应用实际上包含了很多专为中国用户设计的巧妙、原创的功能。
Companies like Tencent and its competitor Alibaba have abundant capitals and unbreakable status in China,so they can invest aggressively in overseas business with long-term development. Recently, Alibaba and Tencent have established their venture branches in America. On the international market, Tencent also performs well in the Southeast Asian market. It acquired 28% stake of South Korean CJ Games at $500 million to expand its mobile gaming business. In such a stunning speed, it's only a matter of time for the Chinese invested apps going viral, even those non-Chinese-developed apps.
像腾讯和其竞争对手阿里巴巴这样的公司在中国拥有如此雄厚的资本和牢不可破的地位,它们可以大举投资海外的业务,并往往能够致力于长期发展。近期,阿里巴巴和腾讯都在美国开设了风投分支机构。在国际上,腾讯在东南亚市场也是风生水起,以5亿美元收购了韩国CJ Games公司28%的股份,目的是扩展腾讯的手游业务。照此形势发展,中国投资——即使并非中方研发——的应用软件大行其道,只是时间的问题。
Overall, Chinese technology culture is flourishing. Involving a tech startup is considered "perfectly charming" in China, just like it was in the U.S. in the late 90's. Top schools like Peking University have set up entrepreneurial courses from elite universities like Stanford Business School, while over 1,000 Chinese organizations have invested more than $56 billion in domestic startups.
总体说来,中国科技文化正在繁荣发展。在中国,涉足一家科技初创公司的举动被认为是"极有魅力"的,就如同90年代末期的美国一样。北京大学等顶级学府开办了来自斯坦福商学院等精英院校的创业课程,1000多家中国组织为中国国内的初创企业投资了逾560亿美元。
Government regulations in China indeed make founding a new company difficult. It takes 38 days in China to set up a company, while only 5.7 days in other countries. However, the Chinese government has recently started to encourage startups, and therefore it might get better. Public funding for high-tech R&D has risen rapidly in China in recent years, as Chinese officials begin to admit publicly the importance of entrepreneurship. As the development goes deeper, the advantages of starting a high-tech company in Silicon Valley instead of Shenzhen might not last long.
的确,中国政府的法规为创立一家新的公司带来了困难:在中国开设新公司需要耗时38天,而在其他国家只需5.7天。但近期政府正欲开始鼓励创业,这种情况可能会有所好转。近年,由于政府高官开始公开承认创业的重要性,中国近年对高科技研发的公共资助已经飙升。照此形势发展下去,对于选择在硅谷而非深圳创立高科技公司的人来说,硅谷所具有的优势恐怕不会持续多久了。