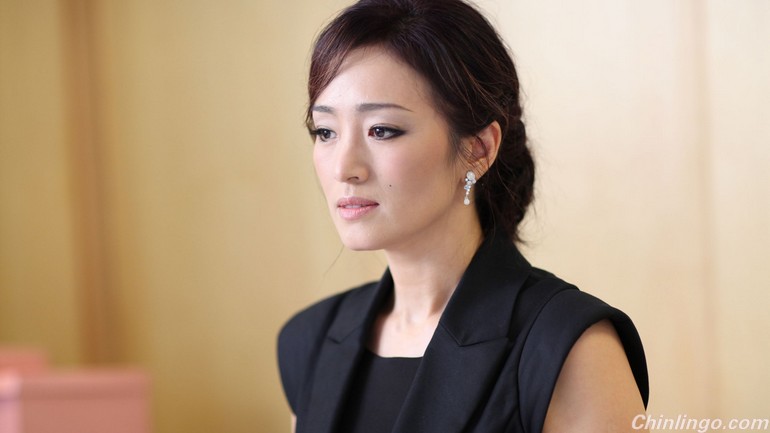 By Feifei Wang
While all Chinese girls (or all girls regardless nationality or race) are cute, different girls are cute in different ways. And since China is so diverse, we have all kinds of cute girls in all kinds of different ways.
中国所有的女孩都很可爱(或者说所有的女孩,不分国籍和种族),每个女孩都有她独特的美。中国是个多元化的国家,所以我们有各种各样可爱的女孩,她们的美也各有特点。
Many people have mentioned Sichuan girls are really pretty, known to the rest of China as "川妹" (Chuan sisters). It is true that Sichuan, more specifically Chongqing girls, are famous for their beauty and hot temper (probably because the spicy Sichuan food).
很多人说四川女孩是真的漂亮,中国其他地方的人都称她们 "川妹子"。四川女孩,具体说是重庆女孩,以长相漂亮和性格火辣(可能是因为川菜都很辣)而出名,这是真的。
Some famous Sichuan actresses include:
一些著名的四川女演员包括:刘晓庆(Liu Xiaoqing)、蒋勤勤(Jiang Qingqing)、张靓颖(Zhang Liangying)
Traditionally, Jiangnan is also famous for beauties. Jiang Nan generally means Jiangsu, Zhejiang. As far as stereotypes goes, Jiang Nan girls have delicate features, soft and sweet nature, shy and reserved. When people talking about "traditional Chinese beauty", they often mean Jiang Nan girls.
传统意义上,江南也以出美女而闻名。江南通常指江苏、浙江,刻板印象上来说,江南女孩五官精致,本性柔和甜美,且含蓄、矜持。当人们说到"中国传统美女"的时候,通常指的就是江南女孩。
One good example is Lin Daiyu fromThe Story of the Stone, played by famous actress Chen Xiaoxu
著名演员陈晓旭饰演的《红楼梦》中的林黛玉,便是典型的例子。。
The classic traditional beauty with soft facial features. Very different from Sichuan girls' large smiles.
古典美女面相柔和(笑不露齿),和四川美女的爽朗的笑容有很大的差异。
And my personal favorite actress: Tang Wei ( in Lust, Caution)
我最喜欢的女演员:汤唯
And then we have Hu Nan chicks, very similar to Chuan sisters, Hu Nan girls are famous for their fierce personality. Famous Hu Nan girls include: Song Zuying (famous folk singer)
我们还有湖南妹子,跟川妹子很像,湖南妹子以性格强势而出名,著名的湖南妹子有:宋祖英,著名歌唱家
Let's not forget the "deep south" provinces: Guang Dong, Fu Jian, Hai Nan and etc. Southern Chinese are a bit different from Northern Chinese. They have narrower often tilted eyes, high cheekbones, fuller lips.
别忘了中国南部的广东省、福建省、海南省等,南方女孩跟北方女孩有一些不同,他们往往眼睛较窄较斜,颧骨较高,嘴唇较厚。
One good example is Maggie Cheung
张曼玉是一个很好的例子
And Shu Qi
还有舒淇
Northern girls have more prominent "Mongolian" feature, full face, dark eyebrow, almond shaped eyes. One of the most famous Chinese actress, Gong Li is from Liao Ning, and her ancestry trace to Shan Dong province(same as me! yeah~)
北方女孩的"蒙古族"特征更为突出,圆脸、浓眉、杏眼。其中有中国最著名的女演员巩俐,她来自辽宁,其祖先可以追溯到山东(跟我一样!耶〜)。
Gong Li in Raise the Red Lantern
《大红灯笼高高挂》里的巩俐
And I've saved the my home town for the last: Beijing!
我把我的家乡北京留到最后讲
Can't say Beijing girls really have a prominent features, since Beijing is such a metropolis, people from all over the country come and make it their home. We kind of have the best of everywhere. Beijing girls are more famous for their proud, feisty personality and know it all, seen it all attitude (which is quite obvious in me). One famous example actress from Beijing, and probably share the Beijing chick personality is Zhang Ziyi
北京女孩没有很明显的特征,因为北京是一个大都市,我们有来自五湖四海最优秀的人,北京女孩因其自傲、好胜的个性和一副无所不知的态度而出名(在我身上尤其明显)。来自北京的著名女演员中,可能拥有这些特质的是章子怡。

By Nicholas MacDonald ( spent six years working in China)
Depends what you like:
取决于你喜欢的类型
my favorite are small, thin, round-faced, pale skinned women with a more "northeast Asian) look. Zhejiang, Jiangsu and Shanghai seem to produce those in droves; the classic Hangzhou/Suzhou beauty.
我最喜欢身材小、纤瘦、脸圆、皮肤白皙的女孩,偏东北亚长相的。浙江、江苏和上海好像就盛产这种女孩,是古典的苏杭美女。
if you like tall, thin, pale women, the Northeast (Jilin, Liaoning, Heilongjiang) is best
如果你喜欢高、瘦、白的女人,中国东北部(吉林、辽宁、黑龙江)的女孩是最佳选择。
if you like curvaceous women who break the usual no T&A stereotype of Asian women, Sichuan and Chongqing have them in abundance (just as a quick trip to Harbin will break the Asian height stereotype, a trip to Chengdu or Chongqing will break this one. I've known a lot of guys who didn't like Asian women until they met Sichuanese women.)
如果你喜欢那种打破亚洲女人没胸没屁股这种刻板印象的有曲线的女孩,四川和重庆有很多(就像去哈尔滨玩几天你会改变对亚洲女人身高的刻板印象一样,去成都或者重庆旅游一趟你会改变对她们的这种刻板印象,我知道有很多的哥们不喜欢亚洲女人,直到他们遇到了四川女人)
west China, where Han, Turkic and Mongol blood all intermingle, produces a lot exotic beauties.
中国的西部,汉族、突厥族和蒙古族混血产生了很多有异域风情的美女。
or just go to Shenzhen, where you'll find all of the above.
或者去深圳,你会发现上面的所有类型的女孩。