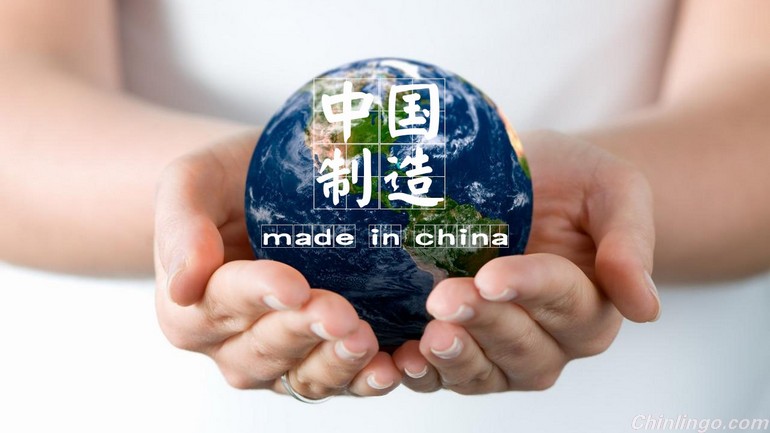 Recently, I spent one and a half week in Hong Kong, Beijing and Shanghai, together with a group of MBA students. During the period, we investigated China's entrepreneurial environment and held the 9th China Business Plan Competition. My impression on China this year is quite different from what it used to be several years ago. China is much more attractive for entrepreneurs, and more cities are ready to welcome entrepreneurs.
日前,我和一组工商管理硕士班的学员一起到香港、北京和上海作了一周半时间的调研,探究中国的创业环境,并举办第九届中国商业计划书大赛。今年我对中国的印象和感觉与过去几年大不相同,中国现在对创业者更具吸引力了。而且,中国多数地方都更欢迎创业者。
I am not familiar with China's complicated history and current social issues, but there were obvious changes since our last visit 18 months ago. China appeared to be more open, more honest, more approachable and ready to move forward. The people we interviewed, from factory owners to tour guides, were more open about China's various challenges, such as pollution, loan and lack of creativity, and more enthusiastic about potential opportunities, such as the changes to laws, including the "One Child" policy, transition to a consumer and services-oriented economy, and innovations in health care and clean energy, etc..
我并非不了解中国复杂的历史和当前的社会问题,但是,自一年半前我到中国以来,情况有了显著变化。现在的中国似乎更开放、更坦诚、更亲切,并且愿意往前走。我采访的一些人——从工厂老板到导游——都更愿意坦露对中国各种问题的看法,其中包括污染、贷款和缺乏创造性等问题,他们对潜在的机遇抱有更大的热情,譬如改变包括"独生子女"政策等一些规定,实现经济向消费型和服务型的转型,在医保和清洁能源方面有所创新。
At the beginning of this trip, we suggested our students to focus on similarities and opportunities. Throughout the trip, the Chinese people we met emphasized that the opportunities are abundant in China for the creative, experienced entrepreneurs who understand how to deal with hard problems and want to realize their ambitions. To some extent, the Chinese market may be oversaturated for a particular product or service. However, Chinese economy is still developing, and there may be huge business opportunities in its market. The entrepreneurial community in Washington D.C. has already connected with China through the mayor's office and other organizations. All you need is the right attitude and the willing to strive for your dream in the market.
这次调研一开始,我们就要求学生把焦点放在相同点和机遇上。整个调研过程中,我们接触的中国人都一再表示,对于有创意的、有经验的、知道如何处理棘手问题的企业家来说,中国有大展宏图的机会。对于某种特定的商品或服务来说,或许这里的市场已饱和,但中国经济仍在发展,这个市场可能存在巨大机遇。增长的空间是无限的,机遇也是无限的。华盛顿特区的创业社团已通过市长办公室及其它组织与中国建立了联系。你只需有正确的心态和在这个市场打拼的意愿。
1. Change your views on China. Skilled employees work on computers in the manufacturing facilities we visited. The view that China is only the world's manufacturing factory and copying others' innovations is already out of date. For example, we visited Zhongguancun tech park, the "Silicon Valley" of Beijing, and we saw the innovations in 3D printing, electronics, green energy and health care, but noticed that the country needs overseas talents to introduce advanced technologies to the Chinese market.
改变你的看法。我们参观的工厂,技术工人都是在电脑上工作。认为中国只是世界工厂、抄袭外国的创新技术的看法已经过时。譬如,我们参观了北京的"硅谷"——中关村科技园,在那里我们看到了3D印刷、电子、绿色能源和医疗保健方面的技术创新,但也清楚发现中国需要人才来把这些先进技术带入市场。
2. Just go to China. China is fit for entrepreneurs, but you won't understand this until you see it in person. Our students went to China decidedly. After they experienced in Chinese cities, tasted Chinese food, used the local transportation and spoke to potential customers, they became more confident in exploring their business.
到中国去。对创业者来说,中国是个很合适的地方,但是除非你亲眼去看一看,不然你不会真正明白这一点。我们的学员们果断地走进了中国——他们在中国的城市经历得越多,品尝各种食物,体验交通情况,与潜在客户交谈,他们对探索创业之路就越感到有信心。
3. Develop skills to solve problems. If you are a serial entrepreneur, and you have done this many times, China is desperate for you. Chinese universities are cultivating engineers and scientists, but not enough entrepreneurs. Americans have the creative problem-solving and critical thinking skills that many Chinese simply haven't been taught. They need talents, and our human capital is in high demand.
要有解决问题的技巧。如果你是连续创业者,你之前已经有过多次创业经历,那么,他们太需要你了。中国的大学培养工程师和科研人员,但创业者远远不够。美国人具备创新性解决问题的技巧和明辨性思维,许多中国人却根本没有学过。中国急需人才,我们的人力资本需求量很大。
There is a window of opportunity for entrepreneurs who are willing to take time to understand Chinese culture, business conducts and customer demands. Undeniably, China is no longer a factory of the world that can only copy, instead, China is heading to a new peak with its technology and innovation. More and more foreign entrepreneurs begin to realize it.
对于愿意花时间去了解中国文化、商业行为和客户需求的创业者来说,中国会提供机会窗口。不可否认,中国不再只是一个只会复制的世界工厂,技术和创新正在逐渐引导这个国家走向新的高峰。越来越多的外国创业者逐渐意识到了这一点。