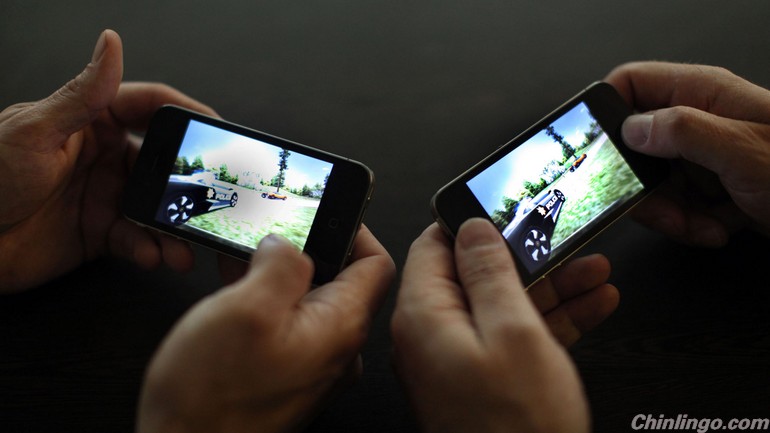 Everybody knows that mobile gaming is big in China. How big? Big enough that, according to a white paper released today by GMGC, China will become the top global market for mobile games by 2016. Citing data from Newzoo Global Games Market Premium, the white paper estimates that mobile gaming revenues in 2015 will hit US$6.1 billion – just below the US's projected revenues for this year at US$6.3 billion.
众所周知,中国有庞大的手机游戏市场。这个市场有多大?跟据今天全球移动游戏大会发布的白皮书,它大到中国将在2016年成为全球最大的手游市场。白皮书中引用了调查公司Newzoo的《全球游戏市场报告高级版》中的数据,预估2015中国手机游戏收入将达到61亿美元,仅次于美国的63亿美元。
But in 2016 China is expected to blow past the US for the first time ever, hitting US$7.7 billion in mobile gaming revenues and become the world's top market for mobile games.
但到了2016年,预计中国手游市场收入将达77亿美元,首次超过美国,成为世界第一大手游市场。
Those are just projections, of course, but there's plenty of reason to believe China's mobile gaming market will continue to grow as smartphone penetration and 3G/4G subscription rates continue to rise. The white paper also points out China is particularly fertile ground for mobile games: Chinese phone users spend way more time per day (35 minutes) playing games than they do using any other kind of app. That also puts them well ahead of American mobile gamers, who spend just 11 minutes a day with their games on average. China's day one and week one retention rates for users who've downloaded a new game are both slightly higher than the comparable rates in the US as well. In other words: Chinese gamers keep and play games for longer than their American peers.
虽然毫无疑问,这些仅仅是预期,但许多原因都让人相信中国的手游市场会持续增长,例如智能手机的广泛应用,以及3G/4G套餐的订阅率持续上升。这份白皮书同时指出,中国之所以会成为手机游戏的沃土,是因为中国手机用户每天打游戏的时间(35分钟)不仅比花在其他任何应用上的时间都多,也高于美国手机玩家们的平均游戏时间(11分钟)。此外,在中国,下载一个新游戏后,第一天和第一周后仍然保留该游戏的玩家比例也都略高于美国。换句话说,中国玩家比美国玩家玩游戏玩的久。
China may be a fertile market for mobile gaming, but it isn't a particularly friendly one to newcomers or outsiders. The vast majority of Chinese mobile games lose money, and according to the white paper only four foreign game publishers managed to get games into the top 50 on China's Android game rankings for 2014. The top spots are dominated by major domestic players like Tencent and Netease.
中国的手游市场潜力很大,但它并不十分适合新加入者或外来人。绝大多数中国手游都陷入亏损,根据这份白皮书,只有四家外国游戏发行商的游戏能进入2014中国安卓游戏排名前50。靠前的排名都被腾讯、网易等国内巨头占据。