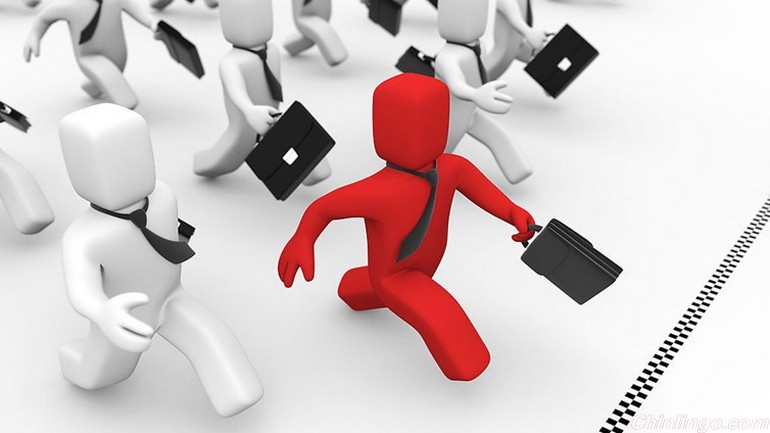 I've visited China over a dozen times in the last decade. And I've seen dramatic changes during that time. But nothing compares to what's happened in the last 18 months. The China of today is a very different place. At the rate changes are occurring, it will be very different another year from now.
过去十年来,我去过中国不下十几次。在这段时间里,我目睹了中国发生的巨变。但与过去18个月以来发生的一切相比,之前的变化都算不了什么。如今的中国非常不同。按照现在的变化速度,今年中国又将迎来一个非常与众不同的年份。
The question is: How is the rest of the world going to adapt? Is it going to be able to grow along with China, or will it be left behind? This applies not just to the United States but to any country trying to stay ahead in the 21st century. Here are some considerations.
但问题是:世界其它国家该怎样去适应这一状况?它们将与中国一同发展,还是会被甩在后面?这不仅与美国有关,而且对任何试图在21世纪保持领先地位的国家,都有着重要的意义。以下是我在这方面的一些想法。
Laying the groundwork
打下基础
The first time I was in China, large multinational corporations were the dominant force in China's economy and job market. Being part of one of these companies was the best job you could have. It meant prestige, good pay, security, and it was the goal for China's brightest university students.
当我第一次去中国时,大型跨国企业是中国经济和就业市场中的主导力量。这些企业是最好的求职选择,成为其中一员意味着有面子、高收入和有保障。因此,这些企业曾一度是中国最优秀大学生的求职目标。
With the increased presence of multinationals, the number of technology workers exploded. Massive investments in education, research and development gave China a vast number of talented, knowledgeable people in the productive 18-36 age range.
随着跨国企业在中国日益增多,技术型员工呈爆发式增长。对教育和研发的大量投资使中国拥有了一大批年龄在18到36岁之间的高素质人才队伍。
But even that was just the beginning. About five years ago, I began to see a major attitude shift. Rather than thinking they had only two options — a multinational in China or a start-up in Silicon Valley — a new generation of entrepreneurs were beginning to believe that they could build start-ups in China.
但这也仅仅只是一个开端。大概5年前,中国的思想观念开始出现重大转变。中国新一代的企业家不再认为他们只有两个选择——加入在华跨国企业,或到美国硅谷创业,他们开始相信,他们也能在中国创业。
The atmosphere is unsettlingly wonderful. I spent time in a slow elevator recently with some young entrepreneurs in Beijing, and after our conversation, I wanted to get off that elevator with them and follow them wherever they were going. Five years ago, they would have been in awe of what everyone else was doing.
这是一种令人躁动的美妙氛围。最近,我在北京的感受是:当我在缓慢的电梯中与一些年轻的创业者们进行了短暂交谈后,我非常想和他们一起走出电梯,跟随他们做任何事情。而在5年前,他们可能还在为其他人所作的事情敬畏不已。
The Alibaba effect
阿里巴巴效应
Last September, the China-based start-up hit the New York Stock Exchange with a valuation of $167.6 billion, making it the biggest IPO in U.S. history as well as the world's most valuable online retailer.
去年9月,阿里巴巴在纽交所挂牌上市,估值达1676亿美元,创美股史上最大IPO记录,成为全世界市值最大的网上零售商。
Alibaba is based in Hangzhou, about an hour and a half south of Shanghai. Up until a few years ago, the area didn't have much in the way of industry. Now, it's home to some of China's most successful start-ups, many of them spurred by Alibaba's success. (See chart below.)
阿里巴巴总部位于杭州,距离上海南端大约一个半小时的车程。就在几年前,杭州还是一个默默无闻的地方。如今,这里云集了一部分中国最成功的创业公司,其中很多都是在阿里巴巴成功的驱动下创立的。
Meanwhile, China has dozens of "Silicon Valleys" scattered all over the country. It has sources of capital ranging from government funding to angel investors. As a result, a handful of Chinese companies in multiple cities have raised more than $100 million in funding and are valued in billions.
与此同时,中国还有数十个"硅谷"。它们的资本来源多种多样,其中包括政府投资和天使投资人。因此,在中国数个城市中已有一些中国企业获得超过1亿美元的融资,市值也在数十亿美元以上。
To me, what's even more interesting than the success of these companies is the amount of money they've raised compared to their valuations. Their valuations have grown as fast as, or faster than, those of American start-ups, but with less capital — all within the last few years.
对我而言,比起这些企业的成功,更让我感兴趣的是它们的融资规模与其市值的对比。这些企业的市值增长速度与美国的创业企业相当,甚至更快,但资本却相对较少,而且均是在过去数年间所获得。
When I stood on the Alibaba campus, it felt a bit like a Silicon Valley start-up. It's massive, it's vibrant and it's full of energy. It doesn't have chefs grilling in the backyard or people playing volleyball, but you feel as if you're on a college campus that just happens to be a very successful company.
当我置身于阿里巴巴的总部时,我感到了一丝硅谷的创业气息。这里规模巨大,生气勃勃,且充满能量。在这个非常成功的企业中,虽然看不到在后花园中做烧烤的厨师,也没有人在打排球,但却让人仿佛置身大学校园。
Even if you're in Shanghai or Beijing, if you talk to someone about Alibaba, their eyes light up. There's a lot to be proud of.
即使你在上海或北京对别人提起阿里巴巴,对方也会两眼放光——因为成为阿里巴巴的一员是一件令人非常自豪的事。
Combine that spirit with China's significant capital (which it has long invested in other countries, including the United States), and you have a formidable recipe for growth and innovation. While China is still a communist country, it is operating in a highly capitalist fashion.
这种精神与中国巨大的资本规模(一直以来,这些资本都被投往包括美国在内的其他国家)结合在一起后,将极大地推动中国经济的增长和创新。
Feeding entrepreneurism
培养企业家精神
China has the ingredients that entrepreneurism needs for success:
中国有企业家成功所需的元素:
1. Intellect and great ideas: Today, it's easier than ever to develop great ideas, and they can ferment anywhere in the world.
1.智慧与好点子:如今,培育好点子比以往任何时候都更容易,而且可以来自于世界各地。
2.Access to capital: China has a huge amount of capital, and it's increasingly investing at home.
2.可用的资本:中国有大量资本,而且这些资本正越来越多地转向国内投资。
3. A market for your goods or services: China is a giant market, and its people are increasingly prosperous. But China also has access to the global market. These days, doesn't matter where a technology is developed; it can be used anywhere.
3.商品和服务市场:中国是一个巨大的市场,民众的生活也越来越富裕。同时中国也可进入全球市场。如今,技术在哪儿开发并不重要,因为只要开发出来,世界各地都能使用。
4. Talent and human resources: Those multinationals in China created a generation of educated, capitalism-minded workers. Now, China is one of the best places to find new hires, and they are increasingly willing to leave the safety of a multinational for the opportunity at a start-up. This is a crucial difference from how things used to be.
4.人才和人力资源:中国的跨国企业创造了受过良好教育、有资本主义头脑的一代人。如今,中国是全世界招贤纳士最理想的地方之一,越来越多的中国人愿意放弃跨国企业的稳定工作,去争取在创业公司工作的机会。这与过去截然不同。
5. A sense of hunger, enthusiasm and confidence: This is the feeling we had in Silicon Valley maybe 10 or 15 years ago. The sense I get when I'm in China is one of effervescent enthusiasm about what is possible. Alibaba gave millions of people a taste of what success feels like. All you need is one success to make you start thinking you can do it, too, and with Jack Ma and Alibaba, you have a million people who've begun to think maybe they can do the same thing.
5.渴望、热情和自信:这是10或15年前硅谷给我的感受。我在中国的感觉是,人们对可能性抱有极大热情。阿里巴巴让数以百万计的人品尝到了成功的滋味。 你所需要的只是一次成功,它会让你开始认为自己也可以做到(同样的事情)。马云和阿里巴巴的出现,让中国数百万人开始人们他们能够复制这一成功。
6. China's very large 19-35 productive age population count!
6.中国拥有数量庞大的19到35岁的适龄工作人口,也是一大优势!