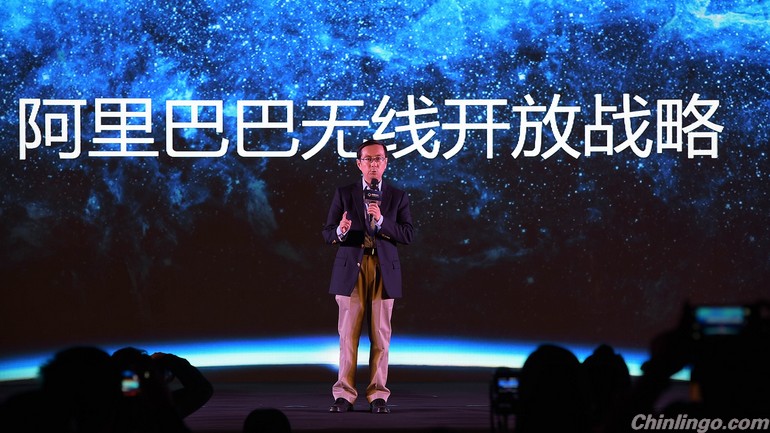 Alibaba, the Chinese ecommerce group, replaced its chief executive yesterday after shares dipped below $80 this week, the lowest since September's record-breaking initial public offering.
阿里巴巴昨日宣布将更换首席执行官。本周这家中国电商集团的股价跌破80美元,这是去年9月该集团创纪录规模首次公开发行以来的最低水平。
The group said Daniel Zhang, chief operating officer, would replace Jonathan Luas chief executive from Sunday as it reported that sales in the first three months of the year rose to Rmb17.42bn ($2.8bn) from Rmb12bn, eclipsing Wall Street's forecasts of Rmb16.8bn. Revenues for the quarter increased 45 per cent year on year. But net profit fell 49 per cent to $463m, hit by a share-based compensation expense. That was 3 per cent higher than analysts' estimates.
阿里巴巴表示,现任首席运营官张勇将从周日起接替陆兆禧出任首席执行官。该集团公布,今年首季度销售额从120亿元人民币增长至174.2亿元人民币(合28亿美元),超出了华尔街预测的168亿元人民币。季度营收同比增长45%,但净利润下降49%,至4.63亿美元,受股票激励支出的影响。这比分析师的预期高出3%。
The move to replace Mr Lu, who will remain a vice-chairman, follows a steady decline in Alibaba's share price since November, when it touched a post-IPO high of $119.15. The move appeared designed to bolster confidence, and the stock was up 7.7 per cent in early afternoon New York trading.
陆兆禧仍将担任阿里巴巴董事局副主席。此次换帅是在阿里巴巴股价11月触及IPO后119.15美元的高点后一路走低后发生的。此举似乎是为了增强信心,该集团股价在纽约时间午后上涨7.7%。
Jack Ma, chairman and founder, predicted in a letter to employees that annual gross merchandise volume would exceed $1tn in five years. Analysts had expected revenues to slow and margins to come under pressure as online shoppers switch from desktop ecommerce to mobile. Charging for mobile shopping is harder because merchants are unwilling to pay as much for advertising on smartphones. Still, mobile gross merchandise value grew 157 per cent year on year to $49bn, reaching more the half of the total for the first time.
阿里巴巴的创始人和董事长马云在一封给员工的信件中称,年商品交易额将在5年后超过1万亿美元。分析师此前预测,随着网购用户从桌面端电商转至移动端,阿里巴巴的收入将放缓,利润率将面临压力。向移动端网购收费更为困难,因为商家不愿在智能手机上支付同样多的广告费。尽管如此,今年第1季度,移动端的商品交易额同比增长157%,至490亿美元,占比首次达到商品交易总额的一半以上。
Alibaba billed the management reshuffle as making way for a new generation. "Today, Jonathan Lu and I are very proud to announce that through our efforts in the past years, Alibaba Group is ready to completely hand over management leadership to those of you who were born in the 70s," Mr Ma said in his letter to staff.
阿里巴巴称,此次管理层洗牌是为新一代管理者让路。马云在给员工的信件中写道:"今天,我和陆兆禧非常骄傲的宣布,经过多年的努力,阿里巴巴集团已经可以把领导权全面移交给70后。"
Mr Zhang joined Alibaba in 2007, some years after Mr Ma founded it. It was already a successful export-focused business-to-business website, and Mr Zhang was tasked with building projects for domestic consumers.
张勇在2007年,即马云创建阿里巴巴数年后,加入阿里巴巴,那时阿里巴巴已是一家专注于出口的企业对企业的成功网站。张勇的任务是打造瞄准国内消费者的项目。
In 2008 he was appointed chief operating officer of Taobao Marketplace and general manager of Taobao Mall, which became one of Alibaba's most important businesses. In 2011 he was named president of Tmall.com.
2008年张勇出任淘宝网首席运营官兼淘宝商城总经理,后来这成为了阿里巴巴最重要的业务之一。2011年他被任命为天猫的总裁。
Mr Zhang is described by Alibaba as "a key architect" of Singles Day, the company's signature shopping event on November 11 that is the world's biggest online shopping event.
阿里巴巴将张勇称为光棍节的一位"关键缔造者"。光棍节是该公司在11月11日这天推出的标志性购物活动,也是全世界规模最大的网购活动。