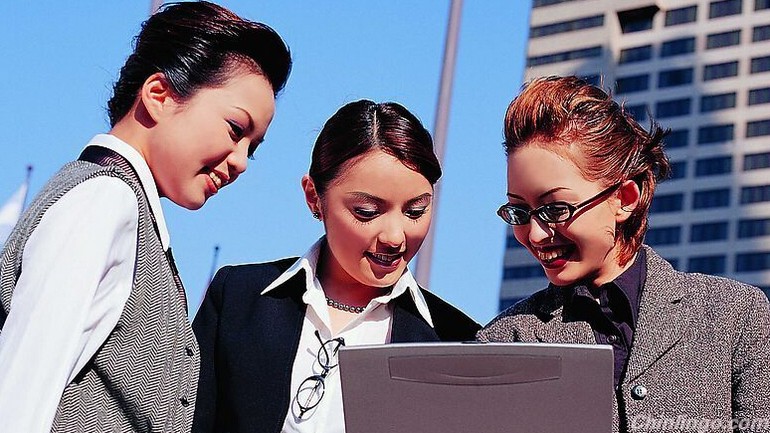 As millions of Chinese who live and work in large cities pack up and
head home for Lunar New Year, a local media outlet is trying to remind
that wherever they go, home goes with them.
随着生活和工作在大城市的中国人纷纷打点行装,启程回家过农历新年,该国媒体试图提醒人们,无论他们走到哪里,家乡都会伴随着他们。
Shanghainese are smart. People from Guangdong province not only know
their cuisines, but are tenacious too. Sichuan people are hardworking
and keen to make friends.
上海人很精明。广东人不仅了解他们的美食,而且很固执。四川人勤劳、好交朋友。
So says the website of the Global Times, a tabloid owned by the official People's Daily, in a recent report."Diversified regional cultures have left 'birth marks' on each one of
us," the paper said, adding it is useful to know regional differences to
understand people's personalities. So the first question you should ask
when you first meet someone is where is that person from, suggested the
report, which has been widely circulated on several Chinese news
portals.
中国媒体报道说,不同的地域文化在每个人身上都留下了"胎记"。报道还说,了解地区差异对了解中国人的性格是很有用的,因此在首次遇到某个人时,人们问的第一个问题应该是:"你是哪里人?"
People from the northeast part of China—the coldest in temperature —
have the warmest hearts and are willing to help those in need, the paper
said.
报道说,来自中国最寒冷的东北地区的人最热心肠,愿意向需要帮助的人伸出援手。
But because their diets are mostly greasy and salty, they have quick
tempers and a higher chance of having high blood pressure and
cardiovascular diseases, the paper said, citing medical and
psychological experts.
报道援引医学和心理学专家们的话说,但是由于他们的日常饮食主要是高脂肪口味重的食品,因此他们脾气急躁,患高血压和心血管疾病的几率更高。
Those who are from Inner Mongolia are loyal to their friends and
hospitable to their guests, the report said. The medical issue with them
is that because most of them gave up a nomadic lifestyle, they eat more
and move less and are therefore more likely to be troubled by diabetes.
报道说,内蒙古人对朋友两肋插刀,热情好客。他们在健康上存在的麻烦是因为他们中大部分人放弃了游牧的生活方式,他们吃的多了,动的少了,因此更容易患上糖尿病。
People from Hebei, an industrial province that surrounds Beijing, have
sacrificed a lot to provide for the capital city, including planting
trees to block sand storms, cutting electricity consumption to save more
for Beijing and suffering from severe pollution as factories move out
of the capital city and into the surrounding area. They should pay more
attention to their health, especially their lungs, the report said.
北京周边的河北省是一个工业省,那里的人为支持首都作出了很大牺牲,其中包括植树造林以阻挠沙尘暴的入侵。而且受到严重污染,因为工厂都迁出了北京,迁到了首都周边的地区。报道说那里的人们应该更重视他们的健康问题,特别是他们的肺。
As for the capital city itself, the paper said Beijingers are polite,
talkative and approachable. One thing about the laobeijing – or old
Beijingers — is that "they take things too seriously and dare to
challenge injustice…such as traffic jams and environmental problems."
the report said, adding that has increased their medical risks.
至于首都本身,北京人礼貌、健谈、易于接近。报道说,有关老北京人有这样的说法,他们对事情太认真,敢于挑战不公平现象……如交通拥堵和环境问题。
"We need to remind Beijingers that if you are too serious about
everything and want to get the root of every problem in your lives, you
cannot relax. Under these circumstances, you will be under great
strains, which could cause cancer," the paper said.
报道说,应该提醒北京人,如果他们对所有事情都太过认真,希望将生活中所有问题都连根铲除,那么他们就无法放松。在这样的状况下,他们将会生活在巨大的压力下,从而可能会使他们患上癌症。
While some people online found the descriptions charming, others didn't
see the appeal of what they considered crude and unscientific
stereotypes.
有些网民认为这些描述很有意思,而另一些人则觉得没意思,认为都是些没有科学依据的陈词滥调。
"If you happen to meet the right person, you think the people from that pace are all nice," wrote a user of a forum on Sohu.com. "If you meet the wrong person, you will believe people from that country are all bad."
一位搜狐论坛的用户说:"如果你碰巧遇到了好人,那么你就会认为来自那个地方的所有人都是好人。如果你遇上坏人,那么你就会认为来自那个地方的人都是坏人。"