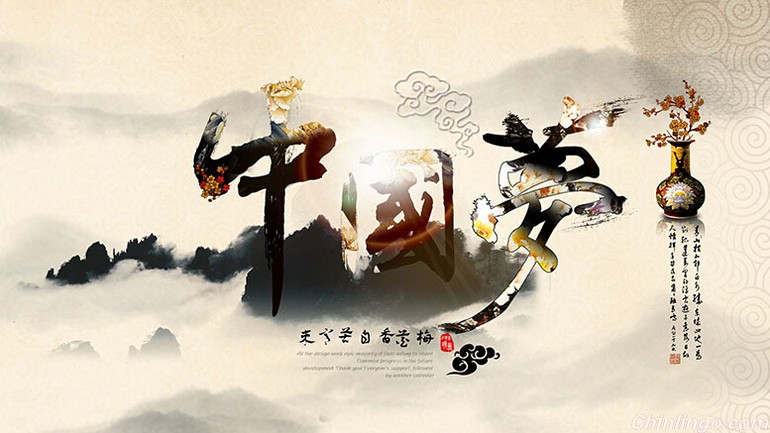 Many Israeli startups are trying to seize business opportunities in China. How big is technological potential of the Israeli startups? What does "Chinese Dream" mean for them? To answer this question, Gil and Nir, founders of NoviSign, accept our interview invitation.
中国看上的是以色列创业公司技术上的潜力,而其实众多以色列创业公司也在寻找中国市场的机遇。可是,以色列创业公司们到底有着一个怎样的"中国梦"?访以NoviSign的两创始人,Gil与Nir。
Why "Chinese Dream"?
何来"中国梦"?
Gil has been working for a big company for more than 10 years before starting his own business. Four years ago, Gil and his friend Nir, together with some partners, established NoviSign, an internet venture company, which is committed to providing convenient and low-cost digital marketing solutions for small and medium-sized enterprises. Both of them show great expectations toward China, especially Nir, whose father was once the representative of Teva company in China. Now Nir travels around China almost every year.
Gil是一个连续创业者,曾在大公司供职十几年后,开始了创业生涯。四年前,他和朋友Nir等几个合伙人创建了NoviSign并担任CEO,一家致力于为中小企业提供便捷低成本的数字标牌营销解决方案的互联网创业公司,并受到以色列首席科学家办公室的资助。两个人对中国充满期待,Nir更是对中国感情深厚,他的父亲曾是Teva公司驻中国代表,目前Nir几乎每年都会来中国走走。
1. Great market potential in China
中国市场潜力巨大
In Gil and Nir's opinion, all Israeli starups know the fact that the Israeli market is very limited because of its small population. As an innovative digital signage SaaS platform service provider, NoviSign, which mainly serves the European market, cannot make a breakthrough there because of the slow growth in recent years. In Asia they only have partners in Japan, but Japanese market is also quite limited. Gil tends to believe that market in China is vast and fast-developing with great potential and prospect. The communication between China and Israel gets closer these years, entrepreneurs in Israel have better understanding, confidence and expectations from China. That is the reason why they choose China as the second important market after Europe.
Gil和Nir认为,在以色列创业圈,所有创业者都明白以色列仅仅几百万人口的市场非常有限。Gil提到自己的公司NoviSign作为创新化的数字标牌SaaS平台服务商,目前的主要市场集中在欧美,然而近几年欧美市场增长缓慢很难再有新的突破。在亚洲市场上,最大的合作伙伴在日本,然而日本市场也是有限的。Gil认为中国市场广阔,发展迅速,潜力大,前景好,加之近几年中以间交流的不断增进,使得以色列创业者对中国有更多的了解、信心与期待,因此是继欧美市场后的第二个重要的市场战略选择。
2. Mature development of Chinese Internet
中国互联网发展成熟
Nir points out that Israel has lots of internet startups, some technologies are quite progressive, but in terms of market development, Israel is still far behind China. Nir has observed European market, and found out that Chinese internet users' education level is higher and internet market is more mature than in any European country. So, NoviSign, as a new media product service, can reduce marketing education costs while entering Chinese market. In a matter of fact, many Israeli companies have noticed this phenomenon. An Israeli QR code company which was invested by Alibaba, enters Chinese market rapidly as it notices Chinese users' habit of using QR code, while users in Israel and Europe barely use it.
Nir指出,以色列虽然互联网创业公司众多,或许有些技术较为先进,然而从市场应用发展水平来说落后于中国。Nir走过很多欧洲市场,发现中国互联网用户被教育水平较高,中国互联网市场的成熟度已经高于很多欧美国家。因而,NoviSign作为一种新媒体产品服务,进入中国市场反而能够减少市场教育的开支,甚至能够应用地更好。其实众多以色列互联网公司都已发现这个现象。今年初被阿里投资的以色列二维码公司,也是看到了中国用户对二维码的应用习惯而选择迅速进入中国市场,而以色列用户或者欧美用户对二维码的使用并不频繁。
What kind of "Chinese dream"?
怎样的"中国梦"?
1. Doing business with China
和中国打交道
The first step of "Chinese Dream" is to set up relationships with China: first of all, to earn China's acquisition and investment, then to choose a way to expand Chinese market.
"中国梦"的第一步是要和中国扯上关系,一方面要争取到中国投资或收购,另一方面则是选择一种中国市场扩张的方式与渠道。
The next step will be expanding the market through NoviSign agents in China in early stage, meanwhile, trying to understand and study Chinese market during that process.
而进一步,NoviSign初期更倾向于选择中国区代理的方式稳步开拓市场,同时认为通过代理阶段也能够进一步深入了解和学习中国市场。
2. Localization in China
为中国本土化
Unlike other entrepreneurs, Nir is quite familiar with China, and he thinks users in Israel and Europe have similar customs and thoughts, which make a unified product for all three markets. However, the Chinese internet users have different ways of thinking and have their own regional characteristics, they use the products that are quite different from those of American and European users. That's why some products, which can be popular in Europe, might not be accepted in China. Nir and his team believe they can enter Chinese market successfully, and it is worth trying to localize their products and develop new applications.
与其他以色列创业者不同,Nir非常熟悉中国,认为由于欧美市场与以色列市场的用户习惯、思维等非常相似,因此针对这三个市场的产品基本是统一标准的。然而中国互联网用户天生接触的产品就和欧美用户不同,有着强烈的区域特性,同时思维方式也不同,可能在欧美以色列适用的产品在中国并不被接受。Nir与公司团队认为,如果能够有渠道打开中国市场,那么结合中国本土进行产品改进或寻找新的应用、甚至开发新产品都是非常值得一试的。
Challenges before realization
"中国梦"成真?
1. Great differences between China and Israel
中以差异大
As the CEO of NoviSign, with great hope to enter the Chinese market, Gil is also worried about the differences between Israel and China. The most obvious one is the cultural difference. Nir mentions that it takes more time to do business with China, and Chinese people are used to making friends before doing business. Nir thinks that making friend with a Chinese partner (a long-term relationship) is an excellent business culture.
作为CEO,Gil在期待开拓中国市场时,也担心无法很好应对中以的差异,其中最明显的差异就是两国文化差异。Nir也提到,与中国人做生意需要更多的时间,中国文化是先做朋友后做生意。一旦结交一个中国生意伙伴,便是一个长期的关系,这是一个很好的商业文化。
2. Talents strategy
缺乏中以双通人才
Nir and Gil think their company needs Chinese partners in order to enter Chinese market in the coming future, even though some Israeli companies have communication conflicts during cooperating with Chinese partners. On the other hand, most Israelis job hoppers and it's hard to keep the talents for long. Besides, the lack of Chinese local talents is another challenge before Israeli startups realize the "Chinese dream".
Nir和Gil认为未来进入中国,仍然需要有中国伙伴的加入。除此之外,一些以色列公司与中国的合作伙伴之间,也经常存在交际方面的矛盾。另一方面,以色列人通常工作更换频率也高,加上中以文化间内在的矛盾与冲突,因此很难长期留住人才。因此,中国本土化人才的匮乏,也将阻碍以色列初创公司的"中国梦"。
Two founders of NoviSign said that Israelis enjoy meeting challenges, no matter there are upcoming unknown difficulties. They are preparing for the "Chinese dream", like many other Israeli startups.
NoviSign的两位创始人说,以色列人常常愿意冒险,尽管未来有诸多未知的困难,但是他们和众多以色列创业公司一样,正在为 "中国梦"做着积极的准备。