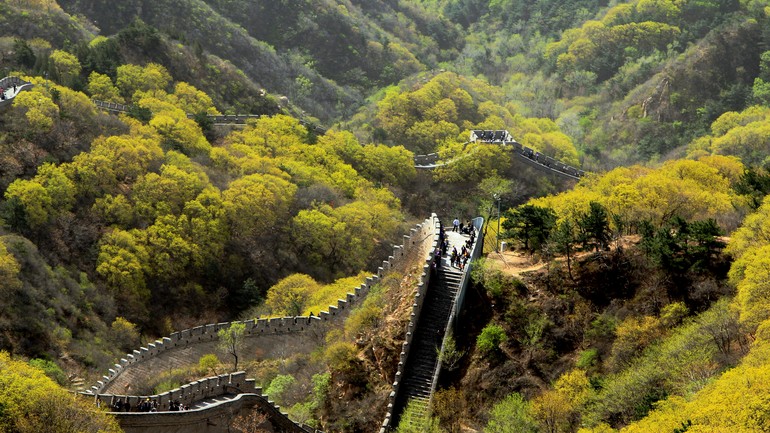 The Beijing tourism development committee has launched 21 travel routes for spring vacationers.
This year, the committee recommends tourists visit sites of significance to the revolution and is encouraging self-driving tours.
Officials predict that many tourists will flock into Beijing's suburban area and revolution relic sites in the spring, as this year marks the 70th anniversary of World War II.
The 21 routes are expected to give tourists a well-rounded view of China's historical and cultural heritage, as well as its natural landscapes.
The following are a few of the routes, each following a theme.
Flower trip: The old Summer Palace, botanical garden, Fragrant Hill;
Glory trip: Tian'anmen Square, Zhengyang Gate, National Museum of China, Beijing Planning Exhibition Hall, Zhongshan Park, Chinese People's Anti-Japanese Aggression War Memorial Hall, Lugou Bridge, and Wanping Fortress.
Exploration trip: Silicified Wood National Geological Park, Dragon King Temple, Wulong Canyon.
Expo trip: Chinese People's Anti-Japanese Aggression War Memorial Hall, Beigong National Forest Park, Jietai Temple, and Beijing Garden Expo.
Healthcare trip: Xibai Hillside,Dawu hot spring holiday village, Tiangui Mountain.
Ancestor tracing trip: Taiyuan Jin Memorial Temple, Pingyao ancient city, Wang Family Compound, Mianshan Mountain, Hukou Waterfalls, Yan'an, Wutai Mountain.