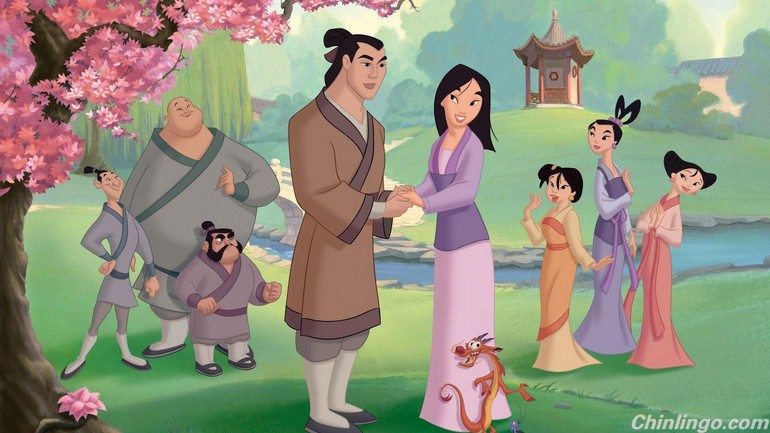 From the blockbuster
Gravity to Johnny Depp's Mortdecai, Chinese elements are becoming more
common in foreign movies.For many foreign filmmakers, Chinese elements
are frequently used to help movies appeal to Chinese audiences and bring
in box office earnings. In 2014, Chinese movie lovers spent more than
30 billion yuan at the cinema.
从科幻大片《地心引力》到约翰尼德普的《末底改》,外国影片中出现越来越多的中国元素。对于很对外国制片人来说,电影融入中国元素更能吸引中国观众,使票房大卖。2014年,中国电影爱好者看电影花费了300亿元。
But
what else can China contribute to the global movie industry? Filmmakers
and critics to the 5th Beijing International Film Festival have many
ideas.
但是中国对世界电影业的贡献还有什么呢?参加第5届北京国际电影节的制片人及影评家们都有很多看法。
Rob
Minkoff, director of The Lion King, said Chinese culture was
fascinating to foreign audiences. He offered the movie Kung Fu Panda as
an example in which the Chinese culture, especially martial arts,
attracted audiences from across the globe.
《狮子王》导演罗伯·明可夫表示中国文化对外国观众非常有吸引力。他列举了《功夫熊猫》的例子,表示中国文化,尤其是武术,能够吸引全球观众。
With
a long history, China has tons of stories about its thinkers,
philosophers, poets and painters, which provide a treasure trove for
filmmakers. Chinese film critic and writer for China Daily Raymond Zhou
agreed. "Chinese mythology, folklore and legends could be readily
accepted by foreigners if told in a proper way," he said.
中国历史悠久,孕育了很多有关思想家、哲学家、诗人和画家的故事,为制片人提供了大量宝贵的财富。《中国日报》影评家和作家周黎明表示同意:"如果以适当的方式讲述中国的神话、传说和传奇,那么外国人会欣然接受的。"
Disney's
animated film Mulan is derived from Chinese ancient poetry. French
movie, the Prince and the 108 Demons, or les 108 Rois-Demons, is an
adaption of the classic Chinese novel Outlaws of the Marsh.
迪士尼动画片《花木兰》即源于中国古诗。法国电影《王子与108煞》则是根据中国古典小说《水浒传》改编。
At
the film festival, Tom DeSanto, American film producer and
screenwriter, announced that he was planning to make a trilogy based on
Chinese classic novel the Legend of Deification. It was a legendary
story about the decline of Shang Dynasty and the rise of Zhou.
此次电影节,美国电影制片人兼编剧家汤姆·德桑托宣布将根据中国古典小说《封神榜》拍摄三部曲。小说讲述了商朝的灭亡以及周朝的兴起。
An
increasing number of Chinese actors and actresses appeared in foreign
movies. Andre Morgan believes China is home to many talented young
people.
此外,越来越多的中国演员出演外国影片。安德鲁·摩根相信中国有很多有才华的年轻人。
During her 50 years
in Hollywood, Lisa Lu, who starred the Last Emperor and the Joy Luck
Club, witnessed the changes of Chinese actors and actresses.Lu believed
that those with opera or martial arts background find it easier to be
accepted by foreign filmmakers and audiences.
曾出演《末代皇帝》以及《喜福会》的卢燕,在好莱坞生涯长达50年,见证了中国演员的变化。卢燕相信那些有歌剧或者武术背景的演员更容易得到外国制片人和观众的青睐。
Perhaps
the best-known Chinese Kung-fu star was Bruce Lee. Jackie Chan also
impressed foreigners with their action performances. Chinese faces even
appeared in the Resident Evil, Transformers and X-Men series.
或许最著名的中国演员仍然是功夫明星李小龙。成龙也因其动作表演为外国人留下了深刻的印象。中国演员甚至还出演了《生化危机》、《变形金刚》以及《X战警》系列。
China is also
investing heavily in the film industry overseas. Last June, Chinese
conglomerate Fosun International became shareholder of US media company
Studio 8. In 2012, Dalian Wanda Group bought US AMC Entertainment for
$2.6 billion. It has become world's largest cinema chain operator. By
the end of 2014, China has signed contracts with the governments of
eleven countries, including France, Great Britain, Italy to make films
together.
此外,中国还加大了对海外电影业的投资。年6
月份,中国复星国际成为美国媒体公司Studio
8的股东。2012年,大连万达集团以26亿美元收购了美国AMC影院,成为世界上最大的影院连锁运营商。到2014年年底,有11个国家于中国签约拍摄
电影,其中包括,法国、英国、意大利等。
"Chinese
people are becoming more and more passionate in filmmaking," said
Katzenberg. Development of film industry has reached a gold period, he
added.
卡森伯格表示:"中国人在拍摄电影方面越来越有激情。"并补充道,中国电影业的发展已达到世界水平。