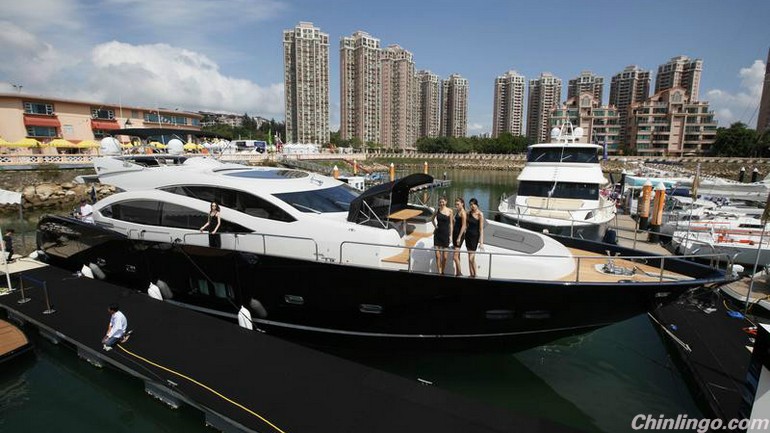 China Business News (CBN)
reports on the new phenomenon of more super rich Chinese living outside
of China's first tier cities than within. Don't assume that all of
China's rich reside in Beijing, Shanghai, and Guangzhou, now the action
has spread to less well known cities, and with it, their growing
economic influence and purchasing power.

The China Ultra High Net Wealth Report 2014-2015 《2014-2015中国超高净值人群需求调研报告》,
commissioned by the Hurun Report in conjunction with China Minsheng
Bank, surveyed all mainland provinces, targeting high net worth
individuals with assets exceeding 500 million yuan (80 million dollars).
Report highlights:
17,000 ultra high net worth (HNW) individuals

Average age 51 years old

45 percent tier 1 cities, 55 percent tier 2/3 cities

Total assets 31 trillion yuan (4.96 trillion dollars)

Average assets 1.82 billion yuan (291 million dollars)

Their businesses are mainly in Beijing, Shanghai, Guangzhou, Zhejiang

Almost 60 percent have floated on the stock market

About half are in manufacturing, property or TMT
The study notes that China's super rich 'think of danger in times of
safety', as their wealth increases they're looking to diversify their
wealth to reduce risk. Financial professionals are in demand to help the
rich transfer assets abroad, emigration, and succession planning. These
are fairly extreme methods to protect wealth, implying domestic
financial and legal reform is still off the mark. Services most in
demand are fundraising, investment, M&A, overseas investment, and
investment in works of art.
Show me the money!
What's striking is that fundraising should be the number one
requirement for China's super rich, implying a bottleneck in China's
still developing financial system. 65 percent surveyed cited business
expansion as the main demand driver, with 27 percent needing funds for
M&A, and 8 percent for normal business operation. The fact that
banks make up 77 percent of their current fundraising sources implies
China's closed banking system is insufficient to meet the needs of
China's large private enterprises, so more room for growth in the
financial services industry.
Another aspect of the report is the blurred asset holdings in
China between the boss and the company itself. As China's still in the
early stages of economic development, many firms are still run by their
founders. When starting a company, most owners must pledge their own
assets (i.e. their house) as collateral to the bank, but in contrast the
report shows over 60 percent of ultra HNW individuals invest under
their company's name, with only a quarter using their own name. Of those
investing under their own name, a massive 80 percent are focussed on
increasing their wealth, as opposed to conservatively maintaining their
wealth. This falls to 40 percent for those investing under the company's
name. And 83 percent of the investments are performed by themselves or
in-house teams, which means massive growth potential for third-party
investment advisers in China.
The Great Escape
80 percent of the super rich surveyed said they have plans to
invest abroad, with over half already executing overseas investments.
Whilst the main driver for domestic investments are horizontal/vertical
M&A, main reasons for overseas investments are expanding their
business internationally and transferring assets abroad, 49 percent and
46 percent respectively. The main challenges that China's ultra HNW
investors face overseas are primarily risk assessment, and understanding
local regulations. To navigate these hurdles, most information is
obtained from banks or social circles. In other words, where are the
foreign Mandarin speaking service providers to cater to their needs?
As the report signs off with, if one is able to meet their needs
and do business with the Chinese super rich, then who knows, maybe
tomorrow it'll be your name on the rich list.