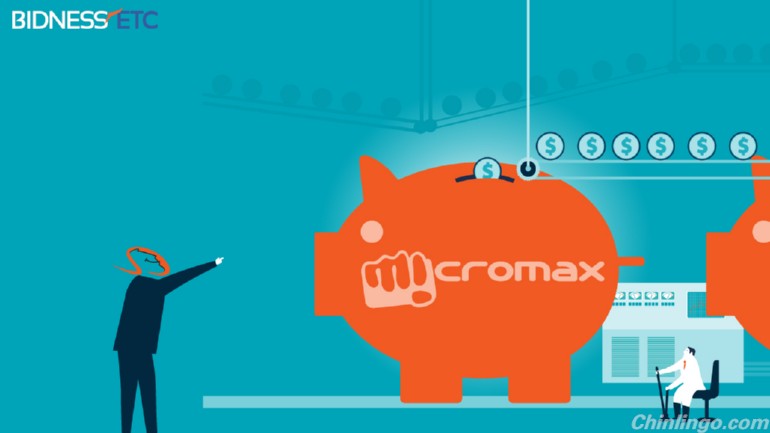 Micromax, India's biggest maker of mobile devices, is to divest a 25% stake to a consortium of investors led by Alibaba Group's online financial services firm, Ant Financial, which owns the payment platform, Alipay. The deal is to value the Gurgaon-based Micromax at an estimated $4 -$5 billion, the Economic Times newspaper said on Monday. In response to Forbes' emailed query, Micromax refused to confirm the story. But for months, rumors have swirled around the company's intent to make a public offering or sell substantial stake to an investor.
印度最大的本土移动设备制造商Micromax将把25%的股权出让给一个由多个投资方组建的财团,其中包括了阿里巴巴集团旗下领先的在线金融服务公司蚂蚁金服,即支付宝的母公司。印度《经济时报》周一报道,这笔交易将赋予总部位于古尔冈的Micromax公司40-50亿美元的估值。几个月来一直有传言称,该公司正寻求公开发行股票或将股权出售给外部投资者。
If Alipay does snap up a slice of Micromax, India's phone wars could heat up to witness a China vs. China battle with leading Chinese phone maker Xiaomi already aggressively positioning itself in the market. Xiaomi has just announced that it has brought aboard Ratan Tata, chairman emeritus of Indian conglomerate Tata Group, as an investor. In less than a year since its entry into the country, Xiaomi has entered the league of top 5 in India among smartphone makers.
一旦阿里巴巴真的入股Micromax,印度的手机大战或将升级成一场"中国vs.中国"的较量——中国领先手机制造商小米已经在印度市场积极寻找立足点。小米不久前刚刚宣布,印度联合大企业塔塔集团名誉董事长拉坦·塔塔参股该公司。进入该国市场不到一年,小米就已经跻身印度市场智能手机制造商前五强。
Micromax rose to become the top-selling mobile maker by putting low-priced, features-filled smartphones into the hands of middle-class Indians in India, one of the world's fastest growing mobile handset markets. Five years after its launch, it has overtaken global brands Nokia and Apple and outran market leader Samsung earlier this year.
Micromax通过向印度的中产阶级提供低价多功能智能手机,在这个全球增长最快的手机设备市场上一跃成为销量冠军。成立仅五年就超越诺基亚与苹果,按照今年早些时候的估算,它甚至已经赶超市场领导者三星。
The phone maker is known to be one up on its rivals by constantly adding innovative features such as dual SIM slots, QWERTY keypads, budget-priced quadcore smartphones and local language integration. Outside India, Micromax sells in Russia and the South Asian neighborhood but intends to launch in a further 10 countries soon.
该手机生产商以依靠不断创新赛过竞争对手而著称,这些创新包括双SIM卡、QWERTY键盘、廉价四核智能手机和方言输入法集成。其产品已经开始销往俄罗斯和几个亚洲邻国,但该公司表示,不久将在十个新国家发布自己的产品。
If the deal with Micromax goes through, it will be Alibaba Group's second buy in India following a $575 million in mobile payments platform Paytm earlier this year. After multiple trips to India, Alibaba Group founder Jack Ma has been quoted as saying he is keen to continue investing in India's mobile and e-commerce segment.
一旦入股Micromax的交易顺利通过,这将成为阿里巴巴集团在印度的第二笔投资,今年早些时候,它已经向移动支付平台Paytm投资5.75亿美元。在多次造访印度之后,阿里创始人马云据称表示,他对投资印度的移动与电子商务市场兴趣浓厚。
Micromax based in the Gurgaon suburbs of India's capital, New Delhi, is said to have 22% share of phone shipments as of end 2014 with a range to suit every pocket in price-sensitive India. Low-priced devices that cost $100 or less form the bulk of its sales.
Micromax总部设在印度首都新德里郊区的古尔冈。据报道,截至2014年底,Micromax的智能手机出货量占到该国的22%,其产品组合中囊括了满足印度价格敏感人群任何需求的所有机型。100美元或以下的低价设备占其销量的绝大部分。