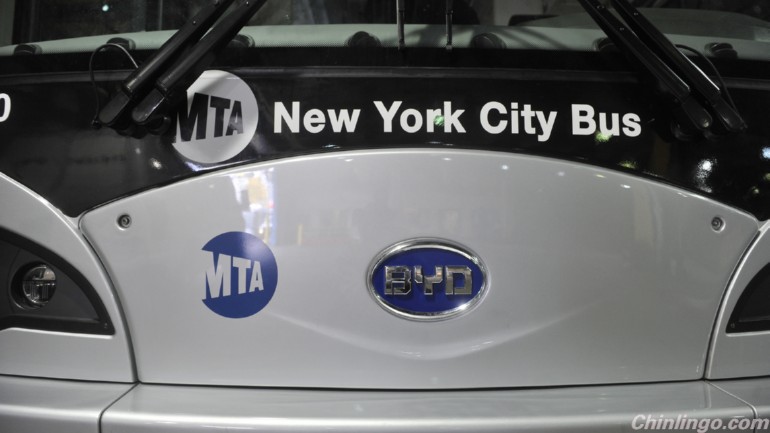 BYD Co., the Chinese automaker part-owned by Warren Buffett's Berkshire Hathaway Inc., projected it will sell as many as 200 electric buses in the U.S. this year after securing its biggest order from a mass-transit operator.
The company won the contract in the U.S. from the Long Beach Transit Authority, which serves portions of the Los Angeles metropolitan area, BYD Senior Vice President Stella Li said in a telephone interview. The authority's board approved the purchase of an initial 10 electric buses, each costing about $800,000, with options for its partner agencies to buy as many as 50 more, Li said.
"Today's order is a fundamental game changer for the industry," Li said. "We are entering a harvesting stage in the U.S. and I have high expectation for this market."
The Long Beach deal marks BYD's biggest order for electric buses outside its home market since the Shenzhen-based company opened a bus factory in California a year ago to push into the U.S., Canadian and Latin American markets. The company has sold more than 5,000 of the electric buses globally, with about 50 of its buses in operation in the U.S.
Shares of BYD surged as much as 10 percent to HK$52.70 in Hong Kong trading, its highest intraday level since Oct. 29. They traded at HK$49.55, up 3.6 percent, as of the midday break.
BYD aims to sell about 15,000 electric cars to taxi fleets and about 6,000 electric buses this year, Hou Yan, the company's head of sales, told reporters at the Shanghai auto show last week.
The company also plans to start taking orders for electric trucks from overseas buyers in the second half of the year and begin deliveries in 2016, with the U.S. one of the likely first destinations, Li said. The plan is to manufacture the trucks in U.S. after initially exporting them from China, she said.
BYD said yesterday net income rose to 120.9 million yuan ($19.4 million) in the first quarter from 12 million yuan a year earlier. Separately, it said in a statement to the Shenzhen stock exchange that the company will allow 97 employees, including some executives, to invest in BYD through a wealth management product created by Guolian Securities Co.