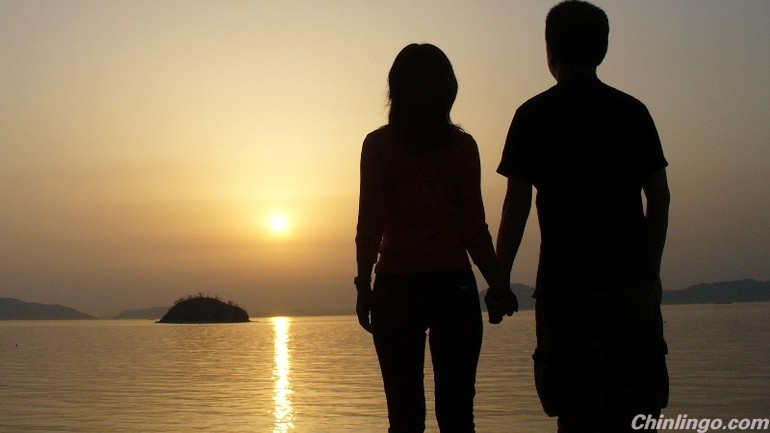 I met a European man in a friend's party, we both have a good feeling
for each other. We know there's the chemistry between us. After a few
dating, he told our friend he is enchanted in a relationship, but during
dating he preferred to look at me, check on me than talking with me a
lot. I feel boring, he can't make me laugh but he's a very nice decent
innocent guy.
One day I told him my mom arrange a blind date,
because I'm not young, although I look like 25+, actually I'm 33+. He is
nearly 40. I think man like his age will think about future and will
have a plan. He told me he really likes me but not ready to make any
commitment. He's a lot of mess, unstable and have to get him sorted,
doesn't have any plan for the future, job is the first priority, doesn't
want a serious relationship. He said in his country, people fall in
love, have fun, very relaxed, then live together to get to know each
other, after years or have kid, just get married. When I heard it, I
felt frustrated, huge culture difference between us and we are not on
the same page for the future.
He is not a happy guy, not
interesting, very quiet, get used to go to bar on weekend, drink, dance
and travel alone. He didn't have a good life in his country. Living in
Shanghai is much better than before, he can have savings. He said he
lacks of sense of security and face a heavy workload, very stressful.
Each time, what to do, where to eat, it's my call, he won't arrange the
datiing. I don't mind he has nothing as long as we love each other and
willing to have a future together.
I'm a office lady, local
Shanghainese stay with parents, my life is very regular and healthy,
won't often stay up late because of drink, dancing, kalaok. He always
think I will leave him with the other man, I will have fight with him
and divorce in the end, we are not good match for the long term
relationship.
Finally we break up. I said twice, he said once, he end it up . Now I feel sad, but I know that's a right outcome.
I
never thought I will date a western guy unitl I met him. Comparing with
Chinese guys, I have to say western guy is very polite, considerate,
will like to cook which I'm very appreciated.
May I know when a
western man will think about a long term relationship and get married?
For Chinese people, especially after 30s, people often get married
within one year if they fall in love and feel happy to be with each
other.