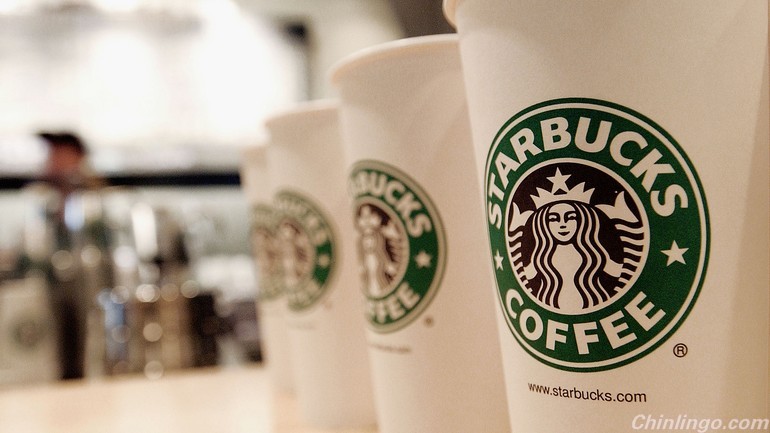 Starbucks Corp. and Tingyi Holding Corp. on Thursday in a joint statement announced plans to expand Starbucks' line of bottled Frappuccino drinks across China.
Tingyi, which makes instant noodles and also manufactures and distributes PepsiCo's products in China, will manage the manufacturing and distribution. Starbucks will oversee branding and future product development, the statement said.
The move will open Starbucks' reach far beyond its own stores and the 6,000 locations in the Middle Kingdom — such as convenience and grocery stores — where it currently sells its bottled drinks.
The joint venture also aims to wake up a ready-to-drink coffee market that has been percolating. Sales of ready-to-drink coffee in China rose to 5.48 billion yuan last year, up 22% from a year earlier, according to research firm Euromonitor International.
Starbucks has gained traction in China, its largest market outside of the U.S.. The country is currently home to more than 1,500 Starbucks stores selling medium lattes for around $5 and cookies for roughly $3 a pop.
Yet brewed coffee has low penetration levels in China, as tea, a drink steeped in Chinese culture and tradition, tends to be the more prevalent choice. The hope is that this move will help make their product more accessible, the company said.
"It's not in Chinese culture to drink coffee yet, but it will take a generation or two," says Jeremy Yeo, analyst for Mizuho Securities Asia. "Even though coffee itself not part of Chinese culture, there's an aspirational aspect to Starbucks in China."
For Tingyi, the Starbucks deal is the latest venture with a foreign brand. The Tianjin-based company struck deals with Pepsi Co. to produce carbonated drinks in 2011 and then in 2012 with Japanese firms Calbee and Itochu to manufacture snacks in China. The firm has a strong production footprint, managing at least 100 factories in the country, Yeo said. It also serves more than 33,000 wholesalers and 110,000 direct retailers.
Others have also pushed into the bottled-coffee market with products such as A-Ha iced coffee, a bottled drink produced by Uni-President China Holdings. Uni-President says its coffee business grew 13 percent in 2013 and that it has plans to produce more similar products for the Chinese market.
It could take at least a year or two for Tingyi and Starbucks to ramp up production and begin making profit on the joint venture, analysts say.
"It's not going to be a runaway success," Yeo said, adding that because coffee is still not mainstream in China, it may take awhile for anyone to buy it even when it's more widely available.