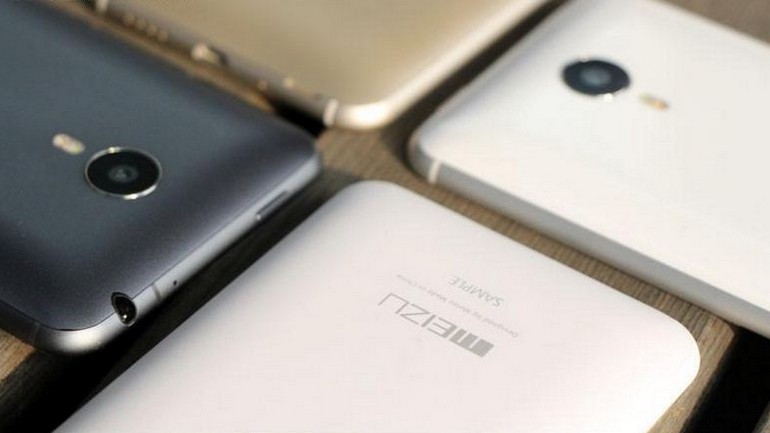 The year 2014 has witnessed the consolidation of
market shares and the operation priority shift from scale to profit by
domestic mobile phone makers. Over the past year, fundamental changes
have taken place for mobile phone companies at home and abroad. Among
international brands, only two giants – Samsung and Apple have been
still active in China's mobile phone market, whereas domestic mobile
phones have rapid developed and grown into the backbone of the Chinese
mobile phone market.
Advancing of hardware and software innovation
According to Wang Peng, vice President of CCID, in
2014, among mobile phones of 2000 yuan to 3000 yuan, the shipment
proportion of domestic brands has raised around 28 percent. These brands
include star models like Huawei Ascend P7, OPPO N1mini, vivo Xshot and
Meizu MX4 and have left a deep impression to consumers. In the second
half of 2014, some high-end mobile phones at prices above 3000 yuan such
as Huawei Mate7, OPPO N3 and Nubian Z7 have appeared and immediately
popularized after their appearance. Some of these models even sell at a
price above 4000 yuan.
"In 2014, the cumulative mobile phone shipment volume
in China's market was 452 million units, including Chinese brands'
shipment of 354 million which accounted for 78.3 percent of the total.
Among 4G TD-LTE mobile phones, domestic brands have accounted for 76.2
percent which has broken the pattern of foreign brands grabbing the
market first in 3G era," said Wang Peng.
Wang Peng believes that in 2014, mobile phone
products in the international market were lack of innovation and obvious
in homogeneity. In the middle of 2014, iPhone encountered "security
gate" event in Chinese market for its positioning function infringing
personal privacy. The existence of potential safety hazard made iPhone6
delayed its launch date in mainland China. At the same time, HTC cannot
took back its market share even after it released the medium- and
low-price mobile phones, and Nokia brand has been completely abandoned
by Microsoft. Some foreign mobile phone products were lack of innovation
and their hardware specifications were not comparable to domestic
brands' flagship models.
Under the background of mobile phone hardware
configuration being high homogeneous, domestic mobile phone
manufacturers have made the best use of their own advantages and
launched their innovative products with technological breakthroughs in
appearance, material and process. OPPO N3 adopted new metal of space
level and equipped with electric rotating camera; Huawei Mate7 designed
ultra narrow bezel that increases the screen proportion; Meizu MX4
introduced for the first time the screen glue process that reduces the
broken screen ratio. For the consumers' preference for phone's slim
handle, a series of "more thin than thin" phone arisen at the historic
moment. In terms of safety, Coolpad introduced security mobile phone for
high-end users which adopts the advanced "hardware isolation dual
systems" mode to isolate the work system with individual system and
guarantee the security of enterprise information and personal
information; Huawei integrated press type fingerprint identification
technology on its mobile phone which support functions like unlocking,
file encryption, application encryption and payment encryption, thus
enhanced the security performance of mobile phone.
In 2014, the mature of mobile phone market, the
lowering of mobile phone prices and the competition between
international leading enterprises, all have provided China's mobile
phone chip enterprises development opportunities. Shipment volume of
Chinese intelligent mobile phone chips has reached 437 million pieces in
2014. New chip products have frequently released by chip makers. The
distance to the international advanced level has been reduced
continuously.
"These advances, on the one hand, reflects the
domestic mobile phone manufacturers pursue excellence in technique and
technology and make innovation targeting the market demand, on the other
hand, shows the efforts mobile phone companies make to break the
homogenization in different mobile phones. The pioneering spirit and
down-to-earth study of domestic mobile phone manufacturers have made
them broke the monopoly of international mobile phone brands," said Wang
Peng.
Glamorous channel innovations
The Annual Report on 2014 Chinese Good Cell phones
shows that in 2014, there appeared a situation of highly centralized
online and decentralized operating offline in domestic mobile phone
sales channels.
In 2014, due to the sharp decline of end subsidies,
sales proportion of mobile phone via operator channels decreased
obviously, while that via mobile phone brand stores which operated in
flat mode and that via shopping malls' counters have improved due to the
recognition of the mobile phone manufacturers. Shipment volume from
channels in offline market has a relatively homogeneous proportion. In
2014, among China's B2C markets, 5 giants, namely JD.com, Tmall.com,
Suning.com, yhd.com and dangdang.com, have taken 90 percent of mobile
phone sales; Offline mobile phone retail channels were adjusting in the
downturn. Along with the issuance of virtual operator license, in 2014,
mobile phone distributors online and offline accelerated their
transformation from a pure distributor to a service provider.
Lu Yue, researcher of Mobile Intelligent Terminal
Technology Innovation and Industry Alliance, believes that 2014 was the
year of common development of domestic mobile phone and the Internet.
According to Lu Yue, in 2014, mobile phone marketing means fully
embracing the Internet was rich and glamorous, and marketing fashions
like ridicule type "propaganda" deduced based on "good thing" and
"Bigger than Bigger", Weixin marketing and crowdfunding became popular.
In last December, Dakele held its crowdfunding on JD.com platform and
raised RMB16 million yuan in just 25 minutes which create a historical
record with the fastest crowdfunding. Some social marketing methods
began to connect online and offline as well. For example, Lenovo's
Lemeng K3 has cooperated with JD.com deeply and successfully created
many innovative marketing cases like "Jingdong Mai Meng", Show Meng
Pictures, and Mengmeizi Occupying Subway, etc.
"In 2014, the Internet mobile phone brands have
attracted a lot attention. Since Gionee officially launched the
independent brand IUNI, the mobile phone market has experienced a wave
of intense e-commerce brand issuances, e-commerce's sub-brands including
Huawei Rongyao, Coolpad Dashen, and K-touch Nibiru came in a throng.
These personalized brand strategies have let the consumers feel sweet
and interesting. The Internet brands are deeply rooted in the hearts of
the people," said Lu Yue.
Diao Shijing, secretary of Electronic Information
Department Of MIIT, said when he talked about the development trend of
domestic mobile phone, "in the future, 64-bit processors, curved screen,
2k/4k big screen, non-border rim, 4G RAM, 4000mAh battery, double-face
glass, fingerprint identification, 14nm technology, and dual cameras
will become the popular trend in China's mobile phone market in 2015."