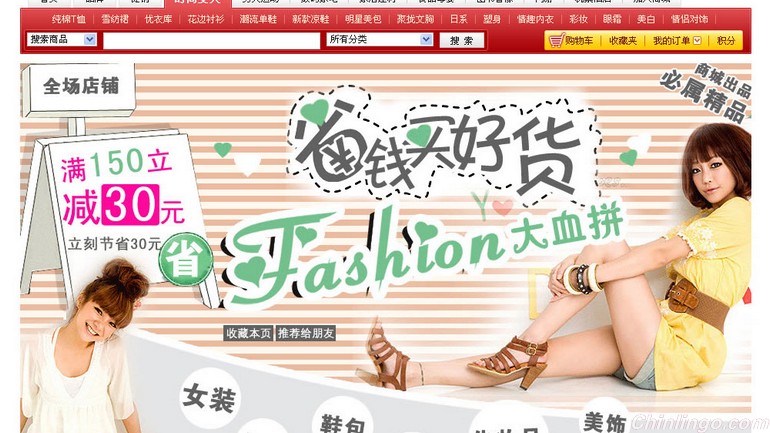 Attention Taobao: Uncle Sam is still watching you.
The U.S. on Thursday said that for a third year in a row it was keeping Alibaba Group BABA +0.39%'s vast Taobao marketplace off its list of what it calls notorious markets for pirated goods. It removed Taobao in 2012, citing Alibaba's efforts to address complaints from copyright holders. The U.S. Trade Representative said that Alibaba told the USTR that the company continued to do so, by "reportedly removing millions of listings for counterfeit and pirated products manufactured in China and offered for sale and export."
Still, in a report released overnight in the U.S., the U.S. Trade Representative expressed concern on Thursday over a recent Chinese government report of counterfeit and piracy problems on Taobao.
It cited a report in January from China's State Administration for Industry and Commerce, a top regulator, outlining longstanding complaints against Alibaba's markets.
In a separate move, the trade representative said, Taobao was mentioned in three of the top 10 cases of pirated movies, software and other audiovisual products named by the official National Copyright Administration of China's latest campaign, the results of which were announced in January.
The SAIC report was later removed from the regulator's website in a move Alibaba called a vindication.
Still, the USTR said it was concerned about the developments. "USTR encourages the company to continue working with all stakeholders to address ongoing complaints, will continue to monitor the situation," the report said.
An Alibaba spokeswoman said Friday the company was dedicated to the fight against counterfeits. "We work closely with our government partners, brands and industry associations to tackle this issue at its source," she said. She added that Alibaba uses technology like data mining and big data to detect and remove counterfeit products listed on its platforms.
The trade agency in last year's report also said it was monitoring Taobao, though it didn't cite any critical material out of the Chinese government.
Taobao's removal from the list in 2012 was a victory for the company after boosting its efforts to clean up its site. It had also done more to reach out to the U.S. government, retaining the former general counsel of the USTR to work with it on its intellectual-property-rights program and hiring a Washington lobbying firm to help with government relations.
Alibaba's online shopping marketplaces host over 8.5 million sellers and more than 1 billion product listings. The sheer scale of the platforms has made it challenging for the company to police its sites for piracy.
– Gillian Wong