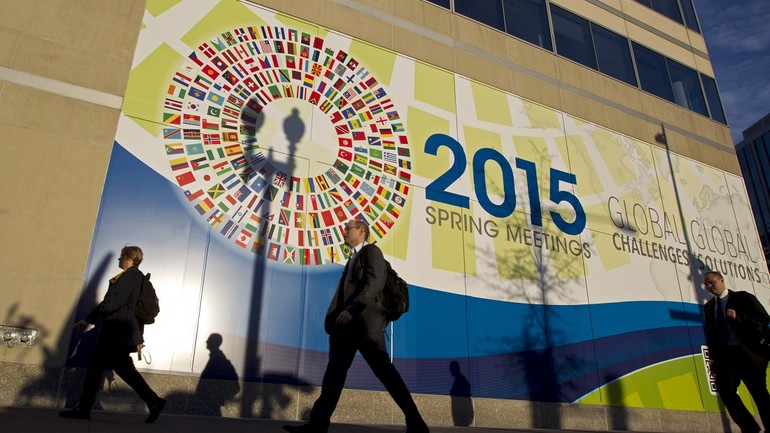 Later this year, the International Monetary Fund will decide whether to include the renminbi in its Special Drawing Rights – a "virtual currency" made up of a basket of other currencies.
国际货币基金组织将于今年晚些时候决定是否将人民币纳入它的特别提款权——由一篮子其他货币组成的"虚拟货币"。
If this happens, RMB use around the world is set to soar. Automatically, all central banks would become holders of RMB exposure through their SDR assets, and official reserve currency status would spur those central banks that have not already done so to invest part of their reserves in RMB.
一旦实现,人民币在全球的使用量必将猛增。随之而来的是,所有的央行都将通过它们的SDR资产获得人民币敞口,并且官方储备货币状态也会促使那些还未采取行动的央行将它们的部分储备金投资在人民币上。
There would be significant RMB hedging activity by some international institutions such as the African Development Bank and Bank of International Settlements, whose balance sheets of over $300 billion combined are denominated in SDR.
届时,非洲开发银行和国际清算银行等国际机构将发起重大的人民币套期保值活动。它们加起来超过3000亿美元的资产负债表以SDR结算。
The final decision on the currency's inclusion in the SDR will, to a large extent, be political, and, judging by recent noises, it now seems significantly more likely that it will go in the RMB's favour.
人民币是否纳入SDR的最终决定,在很大程度上,是关乎政治的。但看看近期的舆论环境,人民币还是很被看好的。
In Europe – whose member governments have the largest combined share of the vote at the IMF – the atmosphere is turning increasingly favourable, with Germany declaring officially last month that it supports the RMB's inclusion in the SDR.
欧洲成员国在IMF里合计起来占有最大的投票份额。随着德国在上个月正式宣布支持人民币纳入SDR后,形势变得越来越好。
By our estimates, more than $100 billion of central bank reserves are now invested in RMB, considerably more than in the Swiss Franc, roughly on par with the known amounts of Australian and Canadian dollar investments, and fast catching up with the yen and the pound.
据估计,如今,央行储备金中超过1000亿美元都投资在了人民币上,远超瑞士法郎,与已知的澳大利亚和加拿大货币投资数额基本持平,即将赶超日元和英镑。
Even the European Central Bank is now considering adding the RMB to its reserves, according to media reports. This – along with the rapid growth in the use of RMB for trade and financial transactions – lends significant weight to the argument in favour of the currency's inclusion in the SDR later this year.
据媒体报道,就连欧洲中央银行如今正在考虑将人民币加入它的外汇储备。 随着人民币在贸易和金融交易上使用量的快速增加,这为今年晚些时候人民币将纳入SDR的言论增加了不少分量。
How the United States will play its cards will be interesting – so far, the official statements from Washington have been lukewarm at best. However, it is worth noting that, whereas most big IMF decisions require an 85 percent majority, effectively giving the US a veto, the SDR decision can be made with only 70 percent of the vote, if there's no significant change to the methodology.
美国将如何出牌令人匪夷所思——目前,华盛顿给出的正式声明不过是漠不关心。然而,值得一提的是,虽然大多数IMF的重大决定需要85%的通过率,但实际上如果方法发生没有太大改变的话,给予了美国否决权后,SDR的决定只需70%的通过率。
If not now, the next SDR review is not till 2020. The IMF can theoretically conduct a review outside of those times, but this would be ill-advised and at odds with the IMF's stated aim to promote broader use of the SDR. Adding additional uncertainty about the timing of an SDR review would seriously hamper the SDR's prospects of becoming anything more than it is today.
若今年无法实现的话,下一轮SDR审议将要等到2020年。理论上,IMF会在固定时间以外开展一次审议,但不是明智的,且与IMF声明的推动广泛使用SDR这一目标不一致。对SDR下一轮审议时间的不确定会严重阻碍SDR的发展前景。
By contrast, including the RMB this year would instantly make the SDR more reflective of the realities of the new world economy in which China is the largest exporter and has the second-largest GDP. By reducing reliance on the dollar, it would have the added benefit of making the international monetary system more stable.
相比之下,今年将人民币纳入SDR的提议反映了世界新经济这一现实,也就是中国成为了最大的出口国,其GDP位居世界第二。通过减少对美元的依赖,它也能从稳定国际货币系统中获益。