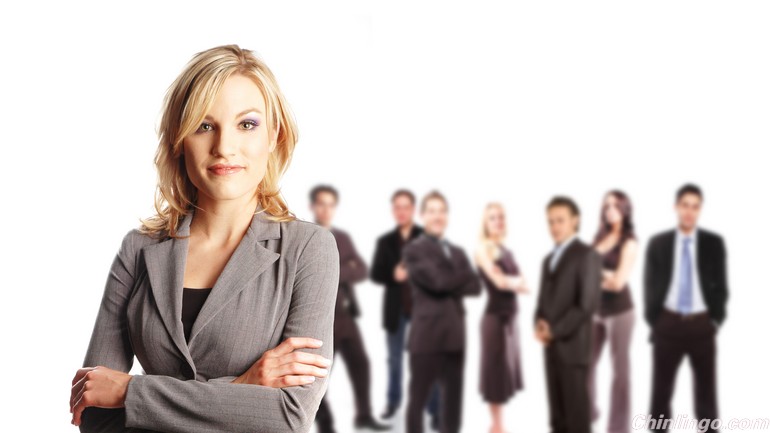 China has a rapidly developing economy, but Chinese and international companies in China often have trouble attracting foreign talent. Why are foreign professionals often unwilling to come work in China? The professional job market in China is difficult for the young and inexperienced, while more experienced foreigners are hesitant to move to China because of pollution and other issues.
1) Ideal Jobs are Hard to Find
With an increased number of foreigners in China, it is difficult for young expats to find an ideal job. According to foreign media reports, about 65% of jobs for foreigners in China are English teaching positions, therefore it is hard for young people to find a professional position. Fluency in Mandarin has also become a prerequisite for foreign professionals in China, rather than just a bonus, unless they are in a highly specialized industry. Hong Kong's Hudson Recruitment's Aruna Alimchandani said in a 2013 interview that Hong Kong has become a springboard into the Mainland Chinese job market, where 80% of jobs now require Mandarin or Cantonese speaking abilities.
In addition, more and more Chinese students are heading overseas to study abroad. They master multiple languages and come home with an international vision of China. The students that choose to return home from China become stiff competition for foreigners looking for professional work. Furthermore, professional jobs in China now require years or work experience or other other overseas experience, making it difficult for foreign youth to get hired.
2) Pay is Lower than Expected
The 2014 China International Talent Exchange Research and Department Cooperation issued a report that said that foreign professionals name salary as an important factor for working in China. Out of many factors including development of the industry and place of employment, foreign professionals said that salary was most important.
However, when foreigners come to China, they are often paid much less than they expect to be. This is because high-paying professional jobs are difficult for foreigners to find. Foreigners come to China intending to work in a professional field, but end up teaching English. In 2012, foreign media published a story on an American named Max who studied environmental engineering at the University of Vermont. He could not find a job in his field in China, and had to settle for teaching English in a kindergarten for 10,000 Yuan per month. He ended up having to send most of his wages home to pay off his student loans.
Chinese students returning home from overseas do not expect high wages. In 2014, the Ministry of Education released a report showing that more than 80% of returned overseas students make less than 10,000 Yuan per month.
In China today, it is difficult for foreigners to get the high-paying job that they expect, and may turn many off from the idea of living in China.
3) Poor Living Conditions
In 2012, long-term Chinese resident Mark Kitto published an article in the UK's Prospect Magazine titled, "You'll Never Be Chinese: Why I'm Leaving the Country I Loved." Kitto had a Chinese wife and two children, but decided to move his family away from China. His article sparked a fierce online debate. Kitto's main reason for leaving was that he found it difficult to assimilate into Chinese society. On the other hand, the cultural and institutional differences between China and the West is what attracts many foreigners to China in the first place.
In addition, environmental issues have made China less attractive to foreigners. Foreigners deciding to leave China because of pollution is not uncommon, and many foreigners now think twice about coming to work in China because of the pollution. Former Nokia senior vice president Dirk Meyer said in a 2014 interview that he had decided to leave Beijing at the end of the term because of the pollution. He also said that when Nokia recently tried to recruit a new R&D specialist 17 candidates all refused to move to Beijing, 15 because of the pollution.