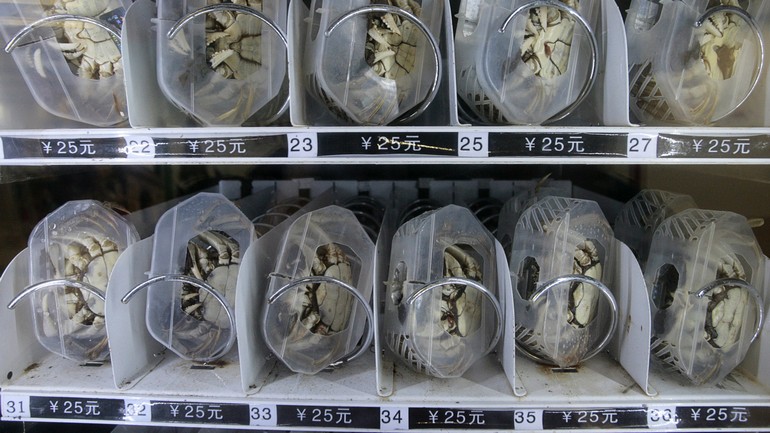 A self-service machine that allows consumers to buy fresh food and vegetables around the clock is one of the technologies that will be shown during the 3rd China (Shanghai) International Technology Fair, which starts in the city today.
一款能够让消费者全天候买到新鲜食物和蔬菜的自助服务机,将在第三届中国(上海)国际科技博览会上展出。
Shen Junwei, chairman of Shanghai E-Cooktimes Co, which offers 24-hour self-service purchase machine for fresh food such as vegetables, meats and fruits, said he spent six years researching and developing an artificial intelligence machine as well as facilitating a logistic system.
上海厨易配菜有限公司提供的24小时自助服务机能够供应新鲜食物,如蔬菜、肉类、水果等。,该公司董事长沈军伟说,他花了六年时间来研发人工智能机和改进物流系统。
It used to be difficult to keep food fresh while bearing the high costs of delivery and storage.
过去,保持食物的新鲜很难,还要承担高额的运输和储存成本。