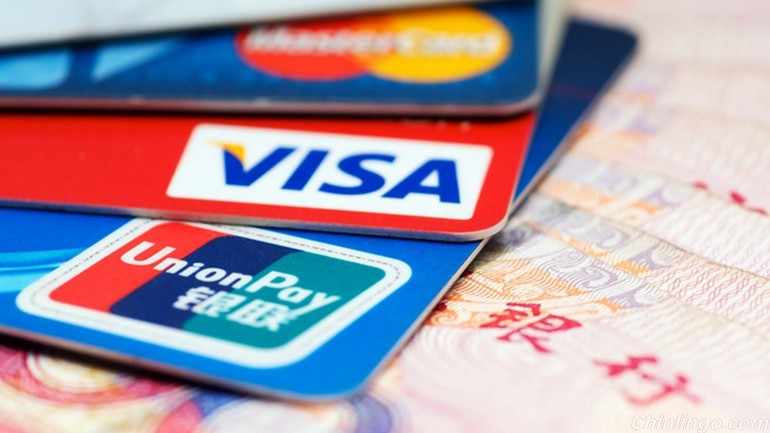 From high-street Harrods in London to the hectic duty-free shops in Singapore's airport, China's largest bank card payment processor Unionpay becomes a global necessity for businesses catering to international clients.
With swipes of UnionPay cards, travelers around the world can book hotel rooms, shop for souvenirs, dine in restaurants and even pay taxi fares.
"China's economic development has brought fresh opportunities for the global payment industry, and China has become the most potential and the fastest-growing payment industry power," China UnionPay Chairman Ge Huayong said to Xinhua.
By the end of 2014, the total value of transactions via UnionPay bank cards hit 41 trillion yuan (6.7 trillion U.S. dollars), while the figure for 2001 was just 91.7 billion yuan.
The Shanghai-based UnionPay was established in 2002 as a bank card association with 400 domestic and overseas associate members. It has been extending its international acceptance network ever since.
UnionPay's services covered 150 countries and regions outside China at the end of 2014, with more than 26 million businesses and 1.8 million ATMs accepting UnionPay.
UnionPay now occupies the world's third-largest market share of credit and debit transactions, after the U.S.-based Visa and MasterCard.
Ge contributed the company's rapid global presence to the booming purchasing power of outbound Chinese travelers, more Chinese companies' going global and the company's service-oriented open platform.
Chinese travellers spent a lot during the lunar new year holidays with the number of UnionPay overseas transactions from Feb. 18 to 24 rising nearly 50 percent year on year.
In Japan, Chinese tourists used UnionPay in spending 60 billion yen (495 million U.S. dollars) in February alone, with a year-on-year rise of 250 percent.
"With China being the world's second largest outbound tourism market, UnionPay becomes the preferred payment service provider for Chinese tourists travelling abroad," said Cai Jianbo, CEO of UnionPay International, a subsidiary of China UnionPay.
It also actively promotes issuance of UnionPay standard cards overseas, providing payment convenience for foreigners in their work, travel and study in China.
Part of UnionPay's success abroad is the efforts to make sure all partners, card holders and merchants could benefit, Cai said.
UnionPay has launched marketing campaigns to offer cross-border travelers and card holders a wide range of privileges and discounts at the world's top 60 airport duty-free shops, 40 commercial districts and 20 tourist attractions.
Widespread recognition of UnionPay cards has accelerated the internationalization of the Renminbi. The bigger role China plays in regional and world economic development attracts more foreign card holders, Ge said.
Regarding competition with Visa and MasterCard on the global stage, Ge said the company will continue to provide discount promotions and improve services in South Asian countries while expanding the acceptance network of UnionPay cards in Europe and the U.S.
He said the company's future plan is to introduce more applications and serve as a gateway to retailers with online shopping platforms, and may jointly offer applications with developers of smart devices, such as "mobile payment" and "phone pockets" to facilitate cross-border transactions.
"As the world's second largest economy, China should have its own international payment system to match its status," Ge said. "UnionPay is expanding its global networks."