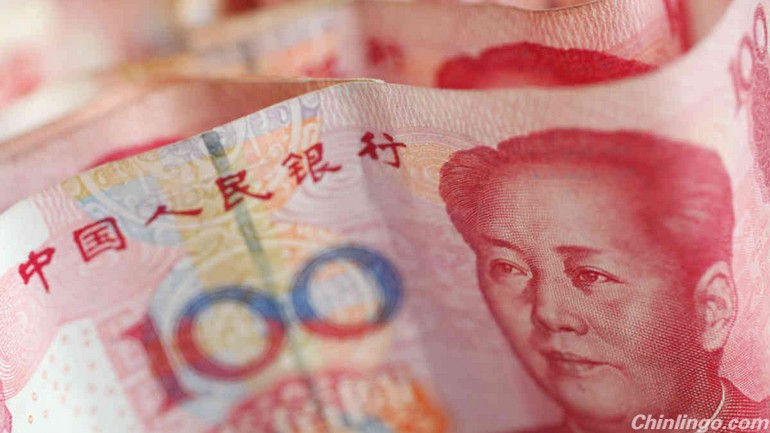 China cut interest rates on Saturday in its latest signal that it is worried about slowing economic growth.
For those keeping score at home, this is the third time in four months that China has dramatically changed monetary policy to juice growth. In November it cut interest rates for the first time in two years. Earlier in February it relaxed the amount it requires banks to hold in reserve, which essentially frees up more money to lend out, for the first time since 2012.
Below is an explainer what China did and why it is moving so dramatically:
Q: What did China do?
A: China's central bank lowered the benchmark rates for bank loans by one-quarter of a percentage point. The People's Bank of China said it made the move to lower funding costs for Chinese companies. It also lowered deposit rates by the same amount, which could help banks maintain their profit margins despite the lower lending rates. In a step towards reform that some have long urged, the bank also raised the maximum interest rate on bank deposits to 1.3 times the benchmark rate from 1.2 times. This gives banks room to offer depositors higher rates if they choose to compete for business.
Q: Was the move expected?
A: Yes and no. Economists broadly expected another rate cut was coming. This cut appears to be sooner than many expected. Economists believe the earlier timing suggests other cuts may occur in the next weeks or months.
The timing is also notable because it comes just before leaders and lawmakers gather this coming week for the annual session of the National People's Congress in Beijing. That's when Beijing officials will unveil their growth target for this year. If that growth target is set significantly below last year's target of about 7.5%, it could signal greater tolerance for slowing growth.
Q: Why did China do it?
Growing worries about economic growth appear to be the prime reason. China last year posted growth of 7.4%, missing 2014's target and amounting to the slowest pace in nearly a quarter century. Like other economies, China is also grappling with the specter of deflation. Falling prices discourage consumers from spending – "hey, if we wait a few months, that stereo will be even cheaper!"– and businesses from investing– "why should we build another stereo factory when stereo prices are dropping?" So far China's consumer prices are still climbing, but as their pace of growth weakens it makes the real cost of borrowed money – known as real interest rates, or the difference between nominal interest rates and inflation–pricier. Given the falling prices, the central bank said lowering interest rates is an appropriate response.
Q: What's next?
A: All eyes will now be on the National People's Congress. If China sticks with a growth target of about 7.5% as it did last year, that suggests Beijing could make even more dramatic moves to spur growth. A significantly lower target – or even the absence of a target – could suggest a tolerance for slower growth and less pressure to stimulate growth. After that, economists will be keenly watching whether more rate cuts or reserve-requirement changes are in the works.
Q: Why on Saturday?
A: Chinese officials famously like to disclose major moves late at night or on weekends. The Saturday announcement may have more prosaic reasons. China often turns weekends into official workdays to give workers more consecutive days off during holidays. Saturday was one of those days, thanks to where China's just-ended Lunar New Year holiday fell on the calendar this year.