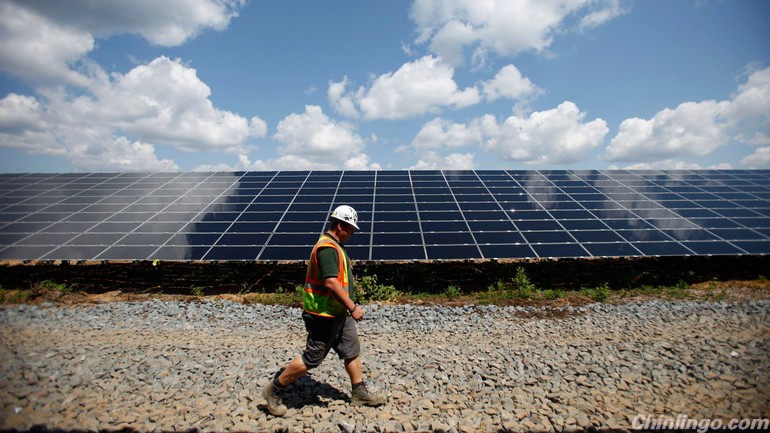 Apple is helping build a 40-megawatt solar power project in China's southwestern plateau in order to work toward its environmental and climate commitments, a company senior executive said yesterday.
The project, which will be able to power 61,000 homes a year, will add 80 million kilowatt-hours of clean energy to the grid annually, said Lisa Jackson, vice president for environmental initiatives at Apple.
"We are excited about the amount because it will generate far more energy than is being used by all of our offices and retail stores in China," Jackson said in a telephone interview.
Currently, Apple has 19 corporate offices in China, including 17 on the mainland and two in Hong Kong, as well as 21 retail stores in the country.
The project will contain two arrays of solar panels, which will be installed 137 kilometers apart in Hongyuan County and Zoige County of Ngawa Tibetan and Qiang Autonomous Prefecture, Sichuan Province, Jackson said.
"We will put the clean energy onto the local grid in Sichuan and buy the power wherever the stores and offices are," she said. In the United States, solar farms are often built near Apple's facilities.
The project, the first of its kind Apple has launched outside the United States, will add China to the list of countries that power Apple's facilities entirely with renewable energy.
Those already on the list include the US, Germany, the UK, Australia, Spain and Italy.
To develop the new project, Apple has worked closely with both its old and new partners, including SunPower, a US-based company that Apple has cooperated with regularly, and four Chinese companies, Jackson said.
According to Jackson, two of the four Chinese companies are based in Tianjin and two are sited in Sichuan Province.