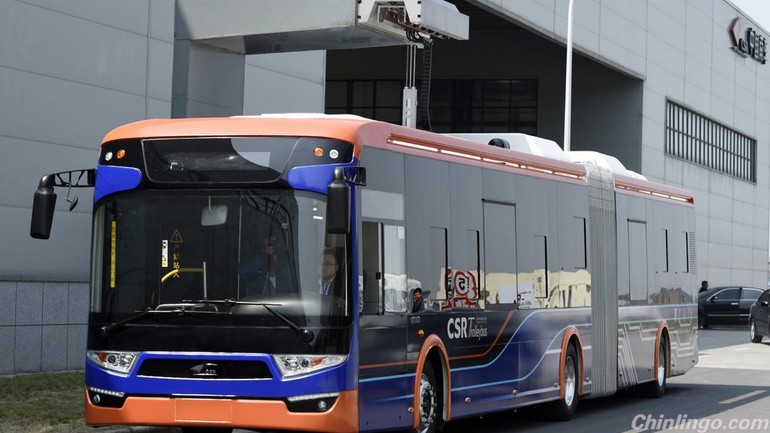 An electric bus, with a battery that takes just 10 seconds to be fully charged, is displayed at the Ningbo base of CSR Corp yesterday.
在昨日的中国南车宁波基地展会上,展示了一款新型电动公共汽车,充足其电量仅需10秒。
CSR unveiled the world's quickest charging electric bus, which can be recharged while passengers get on and off. Orders for 1,200 buses were placed yesterday.
中国南车揭开世界充电最快的电动公共汽车的面纱,即使乘客上下车的间隙公共汽车也能进行充电。昨日的展会上还展出了1200辆公共汽车的订单。
CSR hopes the electric bus will attract foreign customers, citing central and east Europe, looking to replacing their old vehicles, as market with potential.
中国南车希冀此款电动公共汽车能吸引外国客户,例如中欧和东欧,那些正在寻求老旧交通工具替代品、具备市场潜力的国家。