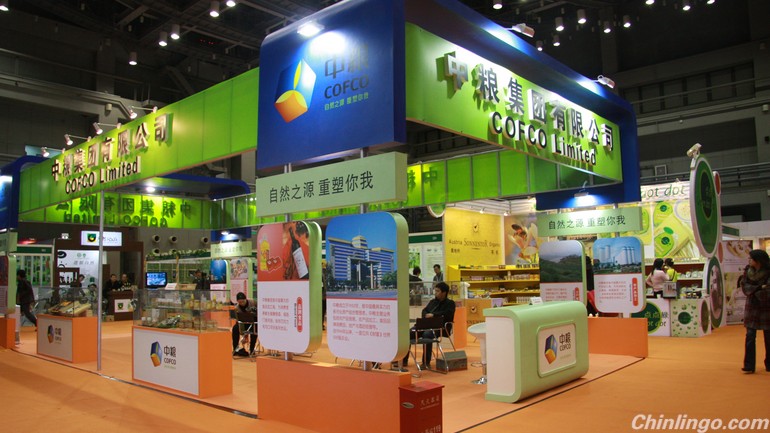 In April 2011, four men moved into Castaways Resort & Spa, a 47-room motel in Mission Beach, a picturesque beachside village catty-corner to the township of Tully off a two-lane highway in remote northeastern Australia.
The small team was from the consultancy and auditor Deloitte Touche Tohmatsu Ltd. dispatched by the Chinese state-controlled grain trading giant Cofco Corp. to buy Tully Sugar. A century-old state icon that's one of the biggest employers in the community, Tully was seen as a prize. It supplies 10% of Australia's annual sugar crush, the first step in refining sugar.
Cofco's acquisition of Tully for $145 million in the summer of 2011 was a crucial step in the company's plans to bulk up its worldwide presence. Cofco has since gone on to spend more than $2 billion acquiring Dutch grain trader Nidera BV and 51% of Noble Group's agriculture unit, giving the Chinese company a presence in grain-belt regions of South America and central Europe.
Success in purchasing Tully, however, was by no means assured. Rivals were snapping up other aging, cash-strapped Australian sugar mills. U.S. company Bunge Ltd.BG +0.61% was already making overtures to Tully Sugar's board. French commodities giant Louis Dreyfus Group was backing Australia's Mackay Sugar, already a minority shareholder in Tully.
Cofco's Deloitte team, led by Australian partner Alain Pillay, moved in quietly, setting up individual meetings with Tully's farmer-shareholders.
Cofco had to convince around 320 of these growers. In his rounds, Mr. Pillay, usually accompanied by a member of his team, a Cofco executive and a translator, would often get straight to the point at meetings with shareholders, introducing Cofco as a food company and presenting its trump cards – deep pockets and a willingness to invest in Tully Sugar's future.
"They were very upfront," said Angelo Crema, a cane grower who owns 500 hectares. "They're salesmen, but I became very impressed with their work ethic."
The Deloitte-Cofco team usually woke up at 4 a.m. to prepare for the day, then hit the sugar cane fields at daybreak to meet farmers who were just starting their harvest, said John Hughes, the president of Tully's chamber of commerce and editor of the local newspaper Tully Times. They wined and dined shareholders, sometimes at Castaways. Mr. Pillay, who has since moved on to become managing director of Australian beef producer Staples and Agricultural Global Beef Investment Co., couldn't be reached for comment. Cofco declined to make any executive available for interviews.
Several factors played in Cofco's favor. Tully had been devastated by Cyclone Yasi earlier that year, wiping out $12 million worth of infrastructure at the mill. The factory was insured, but the natural disaster added to financial pressures, Mr. Hughes said.
Also fortunate for Cofco: the community was very used to seeing and working with Chinese. Since an amendment to immigration rules a decade earlier, young Chinese backpackers have regularly worked in the region's many banana plantations as part-time labor.
To each Tully shareholder his team met with, Mr. Pillay promised to top up the value of their offer should Cofco's bid subsequently increase, according to Mr. Crema and other shareholders. That assured shareholders that none of them would end up shortchanged. Cofco also promised it would not shake up existing management or employment structures.
High in the minds of many farmer-shareholders was the bankruptcy of the South Johnstone mill just north of Tully in 2006, which had left many farmer-shareholders with worthless company stock. Though Tully wasn't near bankruptcy, the memory of Johnstone made shareholders more open to a deal. "Here we got a person who wants to put really good money on the table, as opposed to there, the bank saying, thank you, you're worth nothing," said Cameron Mackay, a farmer who held shares in both Tully and Johnstone. Mr. Mackay is not related to Mackay Sugar.
On May 4, 2011, Cofco launched its bid for Tully Sugar at 41 Australian dollars a share. Two weeks later, Tully shareholders voted almost unanimously to lift a rule in the company's constitution that forbade any single entity owning more than 20% of the company. Bunge countered with a $42 offer.
When Cofco upped its offer to $43, Bunge matched it. Mackay Sugar raised its bid to $43. Cofco went up to $44. Mackay took out full-page advertisements in the local papers, asking in bold print: "Australian Grower Control or Foreign Control?"
The Australian cane farmers at Tully shrugged. By the end of July, Cofco owned 99% of Tully Sugar. It's now the company's sole shareholder.
– Chuin-Wei Yap.