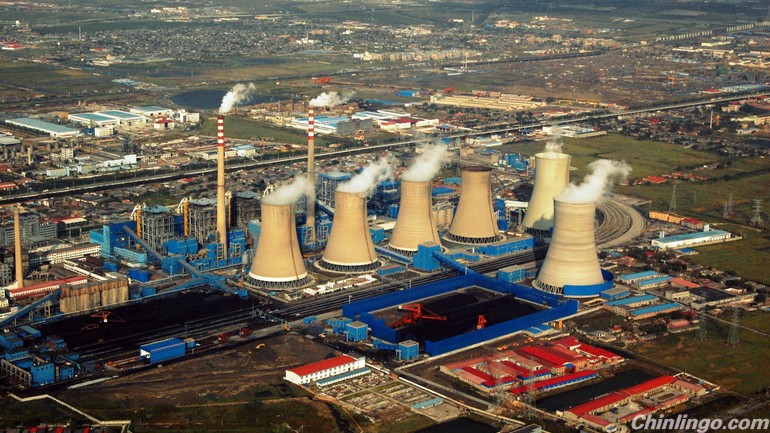 China's first-quarter growth figure may have hit Beijing's target on the nose, but its industrial data punched nothing but air.
Surges in industrial production helped carry China out of the post-financial crisis slump of 2009 and regularly surged past overall growth. But the margin narrowed after that, and industrial production now trails overall growth.
The latest result underscoring the trend came on Wednesday. The sector's year-on-year increase for March alone recorded a low level unseen since the global financial crisis.
"The current industrial situation is on the verge of collapsing," Qu Hongbin, an economist at HSBC, said on his verified Weibo account.
That activity level is probably right at the line at which policy makers are likely to respond, if not below it already, Mr. Qu said in a separate note to clients.
The shift could show that industrial production is contributing less to the world's No. 2 economy. "In order to justify a not-so-bad GDP growth rate, we have to look at the service sector," said Yu Yafang, an economist at HuaChuang Securities, estimated it contributed four percentage points to the 7% growth rate.
Official data show the services sector grew 7.9% year on year during the quarter, while industrial production grew 6.4%.
Value-added industrial output in China climbed 5.6% in March from a year earlier, the lowest level since November 2008, when it grew 5.4%, data from the National Bureau of Statistics showed Wednesday. Production in mining, manufacturing and resources either slowed or dropped in March from a year earlier.
It wasn't just the old-economy products that saw a slowdown. Output of computers slumped nearly 18% in March, while cell phones slipped more than 10%.
Weak production is a result of sluggish demand as both the manufacturing sector and the property market are struggling, said Feng Jianlin, an economist with the Beijing Fost Economic Consulting Co, a private think tank.
"It's no surprise industrial activities are weak. We just didn't expect things to be so bad," he said.
Industrial production in the provinces of north east and Hebei are particularly worrisome, he said. If industrial producers continue to struggle, it may lead to a chain reaction that could exacerbate regional financial risks.
Economists are calling for Beijing to do more to support the economy. Mr. Feng said the government has stepped up efforts to boost infrastructure investment, but the effects haven't been notable yet.
"I'm not saying the risks are materializing. But it's definitely getting close to a critical point," he said.
– Liyan Qi