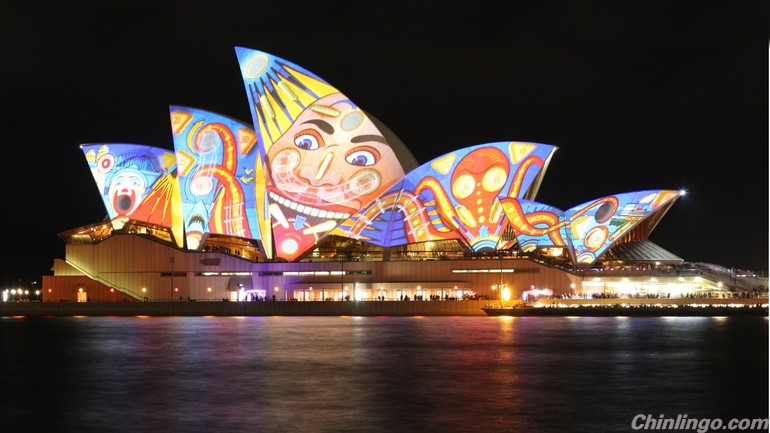 Port Douglas once drew personalities from Bill Clinton to Mick Jagger to its swish beachside resorts and exotic marinas on Australia's Great Barrier Reef.
Now, some of the main attractions of this seaside town look outdated or are crumbling into disrepair—largely victims of Australia's high currency, which has driven holidaymakers to cheaper parts of Asia over the past several years.
But help may be around the corner for struggling vacation destinations like Port Douglas. Chinese investors, done splurging on the country's once-booming mining industry, are sniffing around Australia's tourism market in search of bargains. Their arrival promises to give a new lease of life to dilapidated resorts and properties stretching from Queensland state on the eastern coast to rural Western Australia.
Many investors are betting on an explosion in tourism Down Under, particularly from China—where people from the country's expanding middle class are increasingly choosing to spend their holidays in countries that are considered exotic. Although Australia remains a relatively expensive destination, more Chinese are attracted each year to the country's sunny beaches and unusual wildlife.
"Australia is an aspirational, bragging-rights brand," said Don Morris, chairman of the Brisbane-based Tourism Thinktank consultancy. He adds: "Just being outdoors with blue sky is crucially important to Chinese tourists."
Sensing an opportunity, Chinese investors have begun snapping up hotels across the country at an unprecedented rate. They're also weighing into casinos, a popular hangout for Chinese travelers, as well as experimenting with more offbeat attractions such as a China-themed amusement park.
Nanjing Fullshare Industrial Holding, a Chinese conglomerate, recently bought three holiday resorts in Queensland, where the Great Barrier Reef is situated. One property—the five-star Sheraton Mirage—helped put Port Douglas on the tourist map in 1987 with its giant swimming pool, golf course, marina and mini shopping mall. Nanjing Fullshare also says it plans to build a "Chinese-style commercial street" at one of the new resorts.
Chinese media-and-mining magnate William Han recently bought Queensland's Lindeman Island for 9.6 million Australian dollars (US$8.9 million) after its previous owner, Club Med, closed the resort two years ago amid shrinking tourist arrivals. The island has 670 hectares of World Heritage national parkland accessible to the resort's guests.
And China's Dong Run Group last year purchased the Palazzo Versace hotel on Queensland's Gold Coast for A$69 million. The 200-room development—dubbed the world's first fashion hotel—boasts vaulted ceilings "hand-detailed" in gold and a "Very Important Pooch" package offering designer futons for guests' pets to sleep on.
Chinese money is also behind plans for a A$4.2 billion "mega casino" and resort near the Great Barrier Reef hub of Cairns. Investors are betting the prospect of gambling in luxurious surroundings will help lure cashed-up Chinese tourists to Australia in growing numbers.
One Australian company has recruited ex-world No. 1 golfer Greg Norman to help woo Chinese investors to partner in a A$1 billion resort being created in Great Keppel Island, also along the Great Barrier Reef. Tower Holdings plans to build a 330-room luxury hotel alongside 700 villas, 300 apartments, a casino, and a golf course designed by Mr. Norman himself at what was formerly a backpackers' resort.
Tower Holdings is seeking investment from a wide range of Chinese sources, including rich individuals, local banks, developers and government-backed entities, to help build the five-star facility. Mr. Norman, an Australian, will likely seek to leverage his profile in China as an adviser to the country's Olympic golf team.
Tourist arrivals in Australia surged by 10% in the 12 months through February, helped in part by a sudden pullback in the Australian dollar last year from historic highs. The number of Chinese traveling to Australia touched a record 748,000 people in the same period—up 16% from a year earlier, according to government figures.
The sharp rise in overseas travel comes as China emerges from a long period of industrialization to become a mature economy with a vibrant middle class. If the current pace of growth in tourism continues, China may soon surpass neighbor New Zealand as Australia's primary source of visitors, brokerage Commonwealth Securities predicts. Chinese visitors are already spending more in Australia than travelers from any other country, government data show.
Australia ranked 16th among outbound destinations for mainland Chinese in 2012 while much nearer locations—such as the duty-free shopping havens of Hong Kong and Macau—dominated the rankings. For places outside Asia, Australia ranked only behind the U.S., France and close-by Russia, according to figures cited by Tourism Australia.
Chinese property firms are already capitalizing on the burgeoning potential. Greenland Group, one of China's largest developers, last year invested A$100 million in an office tower in downtown Sydney that it is turning into an eight-story boutique hotel. A five-star hotel hasn't been built in the city since Sydney hosted the 2000 Olympic Games.
For its part, the Australian government is hopeful that a resurgent tourism industry will help the nation get through a cooling mining boom that is threatening to end more than two decades of annual growth. According to global real-estate company Jones Lang LaSalle, JLL +0.41% foreign investment in Australian hotels from all countries reached a record A$1.9 billion in 2013.