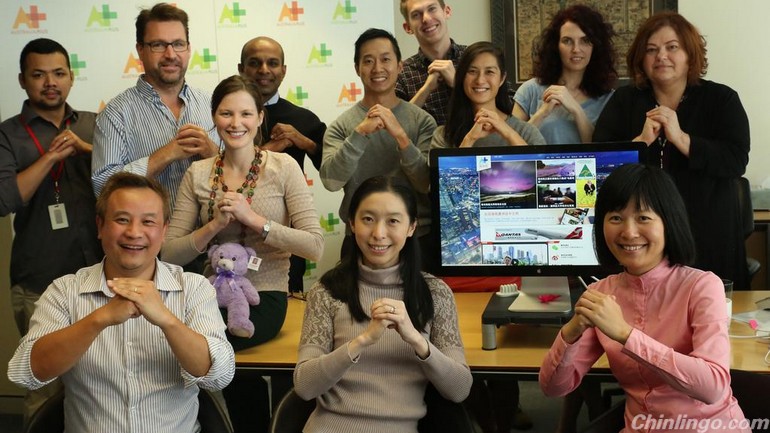 The Australian Broadcasting Corp hopes to generate new revenue from Chinese audiences with the launch of a new China-based website — the first mainstream Western media organization to do so.
The AustraliaPlus.cn site will be used as a portal to offer Chinese speakers information about traveling, holidaying, working, studying or doing business in Australia, drawing on content from ABC and its Chinese partners.
The website is the latest effort to deepen the relationship between China and Australia, which have recently seen the signing of an in-principle agreement for a free trade deal and the South Pacific nation's commitment to joining the Asian Infrastructure Investment Bank.
The online portal has attracted interest from some Australian companies keen to use the website to communicate with Chinese audiences, and will work with major cultural organizations that may evolve into event management in the future, said Mark Scott, ABC's managing director.
"The ABC is Australia's largest cultural institution, so we think there are certainly opportunities on the cultural side as well."
The website launch comes as the Australian public broadcaster rethinks its global operations, including the scaling back of global television services.
"We have focused our international investment," he said. "We had funding to run an international television network that was cut, so basically we made a series of strategic choices about where to invest."
Using its own content and that of its Chinese partners to populate the website also helps reduce costs.
ABC expects the risks associated with a foreign media firm operating in China to be low because of its public ownership and that the site will be delivering information rather than solely news.
"The ABC responded to an invitation to create this website, a suggestion that we make an application because of the long relationship of trust between the ABC and China, and the relationship between Australia and China," Scott said.