Chinese researchers at the AppliedSuperconductivity Laboratory of Southwest Jiaotong University claim their fasttransportation concept based on magnetic levitation (Maglev) technology couldpotentially be three times faster than an airplane.
中国西南交通大学超导应用实验室的研究人员说他他们以磁悬浮技术为基础的高速概念列车将是飞机速度的三倍。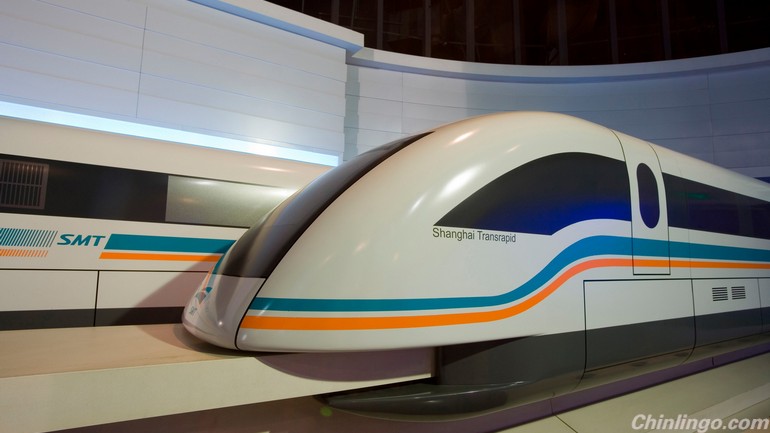 Maglev technology was first proposed in themid-20th century. Nowadays, the Shanghai Maglev Train can reach speeds of over430 kilometers (260 miles) per hour and is the world's fastestpassenger-carrying train.
磁悬浮技术于20世纪中期被提出。如今上海的磁悬浮列车时速可达430公里,是世界上最快的客运列车。
The "Super-Maglev" could, however, beateven that. Chinese researchers have been testing a concept train encapsulated in a vacuum tube, thusdecreasing the speed limitations imposed by air resistance on regular Maglevtrains.
而这种"超级磁悬浮列车"甚至可以打败它。中国研究人员已经在真空管中测试了这个概念,在真空管中测试可以完全避免空气所带来的阻力。
Should the project be successful, theworkable prototype will set the standard for the future evacuation tubetransportation.
如果这个项目真的成功,这个可行的原型将为未来的真空管运输设立标准。