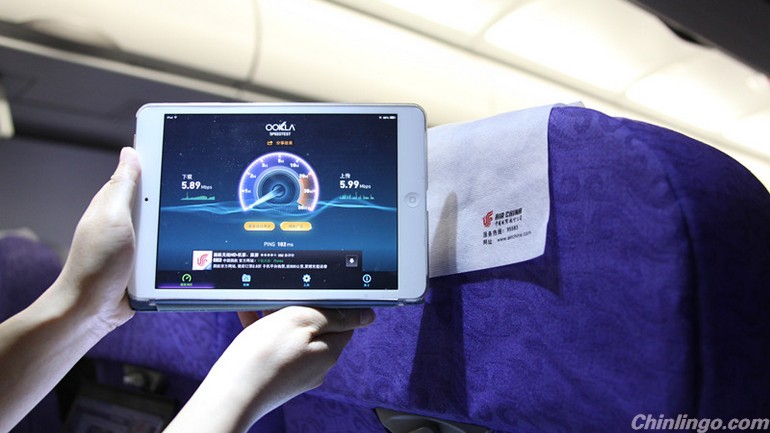 Passengers flying with Air China will soon be able to access the Internet during their flights, the company said on Wednesday after a successful trial run.
On Wednesday, Air China passengers on flight CA4116 from Beijing to Chengdu, capital of Sichuan province, and passengers on flight CA4109 from Chengdu to Beijing became the first in China to use their computers and personal electronic devices to surf the Internet during their flight.
The Internet service started when the airplanes climbed to an altitude of more than 3,000 meters but was powered down during takeoff and landing to comply with Chinese civil aviation regulations.
Several passengers posted entries and photos to show they were using the in-flight Internet service on their Sina Weibo micro-blogging accounts during the flights. Some said they were able to have video chats with family members or friends on the ground.
Air China said in a statement on Wednesday that the in-flight Wi-Fi service is able to provide users up to 30 megabytes of bandwidth through a wireless connection with ground telecommunication stations. The system, which is called Air-to-Ground network, boasts cutting-edge 4G technologies, it added.
Live TV programs on three China Central Television channels were also available on both flights, according to the carrier.
But the service is still in its trial phase. The company said it is testing out three of its aircraft equipped with the Internet network. Passengers will not be charged for using the service when it is made widely available, Air China said.
"By the end of this year, most of Air China's wide-body passenger jets will have been refitted and equipped with access to the Internet," Fan said.