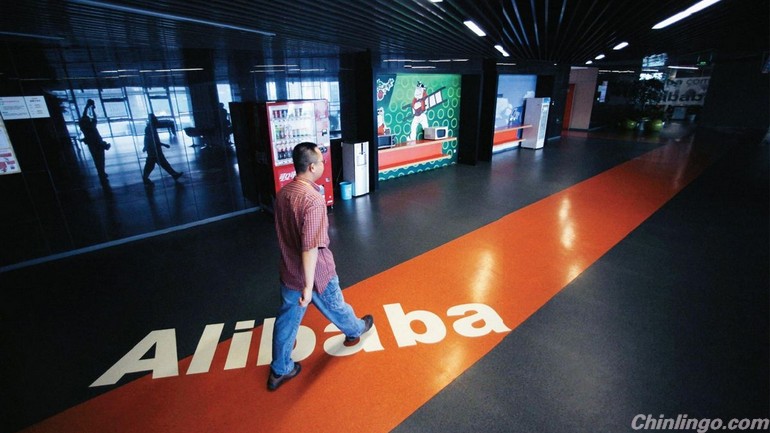 Alibaba's IPO filing with the U.S. Securities and Exchange Commission Tuesday showed that the company is making some progress in attracting more smartphone users to its services, though it needs to figure out how to make money off the growing number of mobile shoppers.
阿里巴巴周二提交给美国证券交易委员会的IPO文件显示,该公司在吸引更多智能手机用户使用其服务方面取得了一些进展,但仍需谋划出如何从不断增加的移动购物者身上获利。
"Buyers, sellers and other participants are increasingly using mobile devices in China for a wide range of purposes, including for e-commerce," Alibaba said in the filing. "If we fail to successfully adapt to these changes, our competitiveness and market position may suffer."
阿里巴巴在这份文件中说,在中国,购物者、卖家和其他参与者正越来越多地使用移动设备,而且用途广泛,其中包括电子商务。该公司说,如果不能成功适应这一变化,公司的竞争力和市场地位可能受损。
The filing contained some upbeat numbers showing that more shoppers are coming to Alibaba's services through smartphones and tablets. During the fourth quarter of last year, mobile transactions accounted for about 20% of all the transactions on Alibaba's Chinese shopping sites, up nearly threefold from 7.4% a year earlier. In December, Alibaba had 136 million monthly active users on mobile phones for its e-commerce services.
这份文件包含的一些乐观数据显示,更多的购物者通过智能手机和平板电脑使用阿里巴巴的服务。去年第四季度,阿里巴巴中国购物网站的移动交易额约占总交易额的20%,比重较上年同期的7.4%上升了近两倍。去年12月份,阿里巴巴电子商务服务的月度活跃手机用户数为1.36亿。
Still, Alibaba warned that growing transactions through smartphones may not contribute as much to its short-term earnings growth, saying that its current priority is not to maximize its revenue from mobile services. Instead, Alibaba said that it is focusing on generating more user activity and transactions, while testing out various methods to make its mobile offerings more profitable. Taobao, Alibaba's largest shopping site, doesn't charge transaction fees, so an increase in transactions doesn't automatically translate to more revenue for Alibaba.
不过,阿里巴巴警告说,通过智能手机进行的交易正不断增加,但这可能不会对公司的短期利润增长有多大贡献。阿里巴巴说,公司当前的首要任务并不是让移动服务的收入最大化。该公司表示,目前专注于促成更多用户活动和交易,同时试验提高移动服务盈利能力的各种方法。阿里巴巴最大的购物网站淘宝目前并不收取交易费,因此交易的增加不能自动转化为阿里巴巴收入的增长。
"The increasing use of mobile devices to access our marketplaces requires us to develop new monetization methods for mobile interfaces," Alibaba said in the filing.
阿里巴巴在文件中称,使用移动设备上阿里巴巴购物网站的用户越来越多,这就要求阿里巴巴开发出面向移动用户的新商业模式。
While the potential market for mobile e-commerce is huge in China, Alibaba is locked in fierce competition with rival Chinese Internet firms such as Tencent Holdings over the country's 500 million smartphone users. Tencent, which operates the popular WeChat smartphone chat application, is trying to offer more e-commerce services to the messaging app's 355 million monthly active users.
虽然中国移动电子商务的潜在市场十分巨大,但阿里巴巴与腾讯控股有限公司等其他中国互联网公司为争夺中国五亿智能手机用户展开了激烈竞争。腾讯控股是热门智能手机聊天应用微信的运营商,该公司正试图向微信的3.55亿月度活跃用户提供新的电子商务服务。
Last month, Alibaba reached an agreement to turn AutoNavi Holdings into a wholly owned unit, after taking a minority stake in the mobile map maker last year. Also last month, Alibaba raised its stake in Sina's Twitter-like Weibo microblog business to 30% from 18%, in connection with Weibo's IPO. Alibaba also said in the IPO filing that it now holds a 66% stake in mobile browser developer UCWeb after its most recent round of investment last month. In March, Alibaba said it took a minority stake in TangoMe, a Silicon Valley startup that runs the Tango mobile video call and messaging app.
阿里巴巴上月达成一项协议,将高德软件有限公司收为全资子公司。这是阿里巴巴继去年收购这家移动地图公司少数股权之后采取的进一步行动。同样是在上月,阿里巴巴将对新浪微博的持股比例从18%提升至30%,这与微博首次公开募股有关。阿里巴巴在IPO文件中还称,经过上个月的新一轮投资,该公司目前持有移动浏览器开发商UCWeb 66%的股权。今年3月份阿里巴巴曾表示,该公司收购了TangoMe的少数股权,TangoMe是一家硅谷初创企业,运营Tango移动视频通话和信息应用软件。